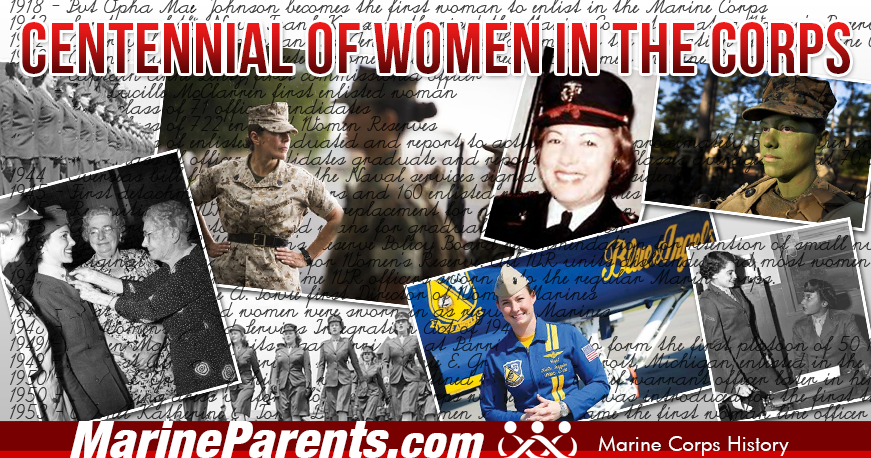 Women Marines Centennial
Added August 13, 2018
Today, August 13th, marks the centennial of women in the Corps.
The Marine Corps has a long and storied past with many milestones along the way. One major milestone came in 1918 when Opha Mae Johnson became the first female to enlist in the Marine Corps. Since then there have been numerous events to occur that show the importance of women in the Marine Corps.
Click here to continue reading.