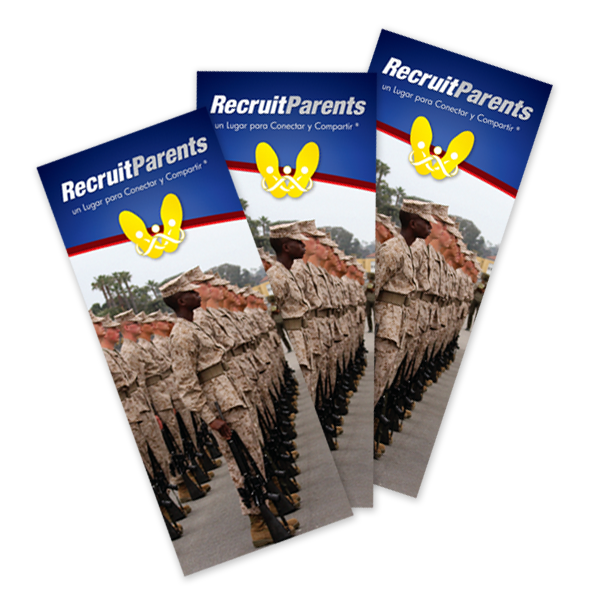 Brochures Available in Spanish
Added May 24, 2017
The Recruit Parents Brochure is now available in Spanish! One of our volunteers, Aurora Ayon, translated this publication for us so that we could print them and distribute them to Marine Corps Recruiting Stations across the country. We are so thankful for Aurora's hard work not only on this publication, but also with her work on translating many pages of our website, and working in our Official MarineParents.com Spanish speaking groups. It is because of Aurora's dedication as a volunteer that we are now able to reach more future Marine families and provide them the resources they need.
If you would like a Recruit Parents Spanish Brochure email us at mp@MarineParents.com or call the corporate office at 573-449-2003.
Click here to read more about Aurora.
Click here to see RecruitParents.com in Spanish.