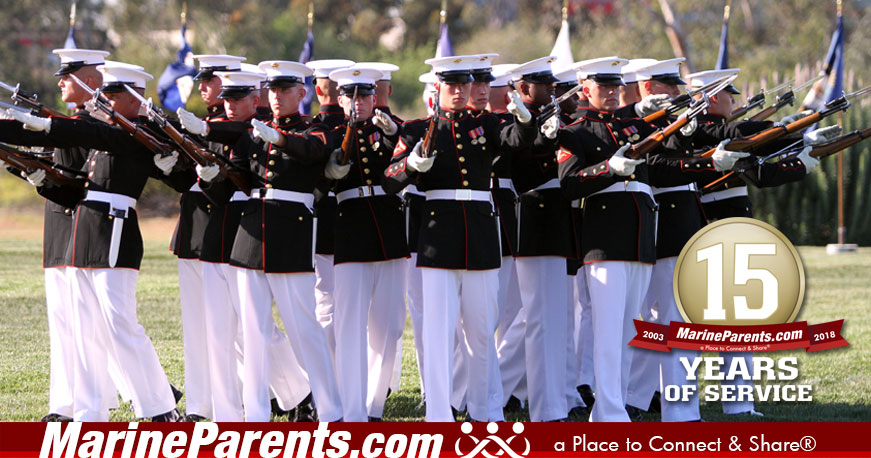 15 Year Anniversary
Added January 18, 2018
We are pleased to announce that Sunday, January 21, 2018, is the 15th anniversary of the founding of MarineParents.com, Inc.
In the 15 years since Founder & Executive Director Tracy Della Vecchia began MarineParents.com in her home, much has changed with the organization. One thing that hasn't changed, however, is our dedication and commitment to supporting Marine family members through all stages of their Marine's career in the Corps and providing "a Place to Connect & Share"® for recruit and Marine family members.
Click here to read more.