Tweet
Support for Recruit Parents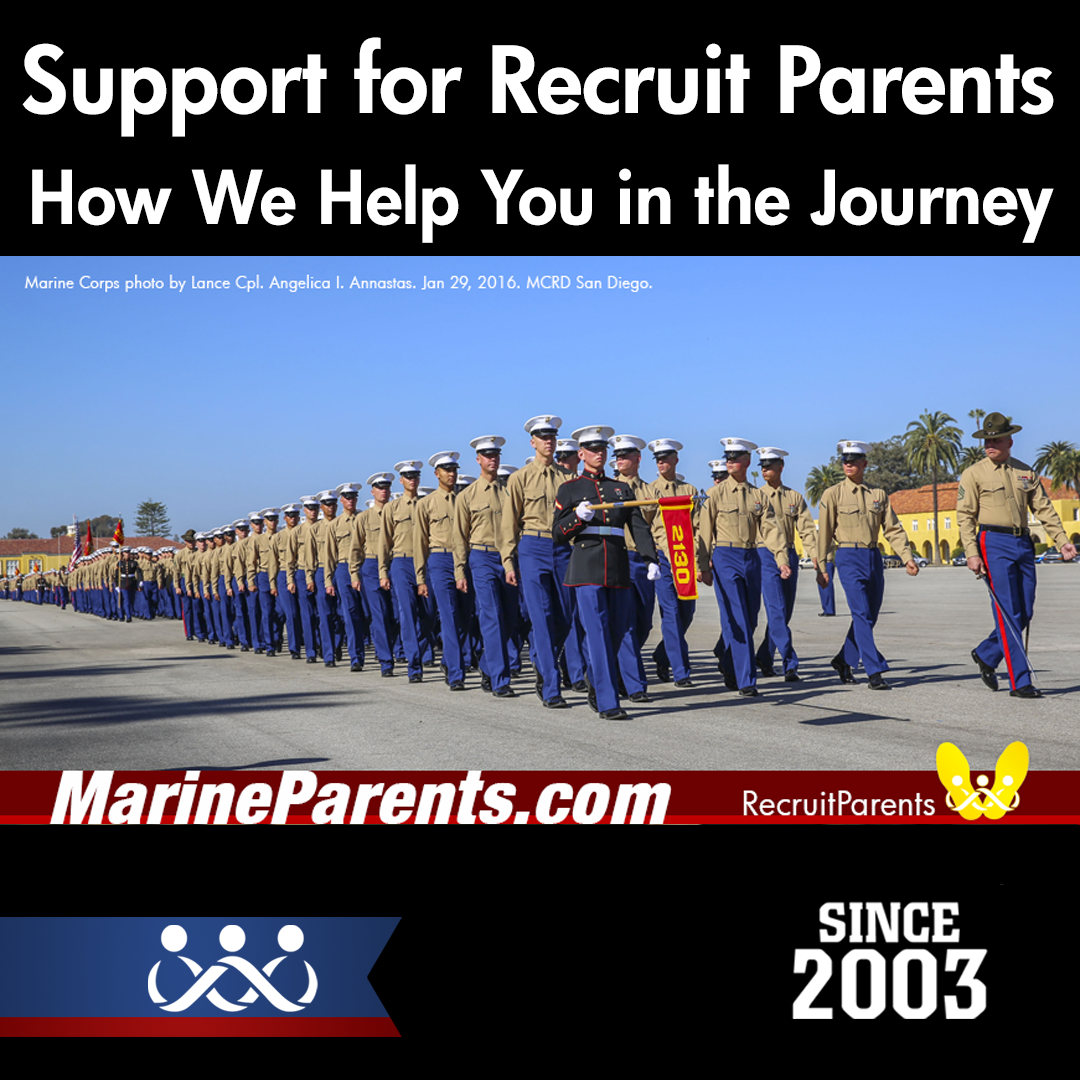 How we help support you in this journey.
When parents learn that their son or daughter has enlisted, or is contemplating enlisting, in the Marine Corps, they may go into "This can't be happening" mode - particularly those with little or no military familiarity. An infinite number of questions may immediately arise, and sometimes there are no answers.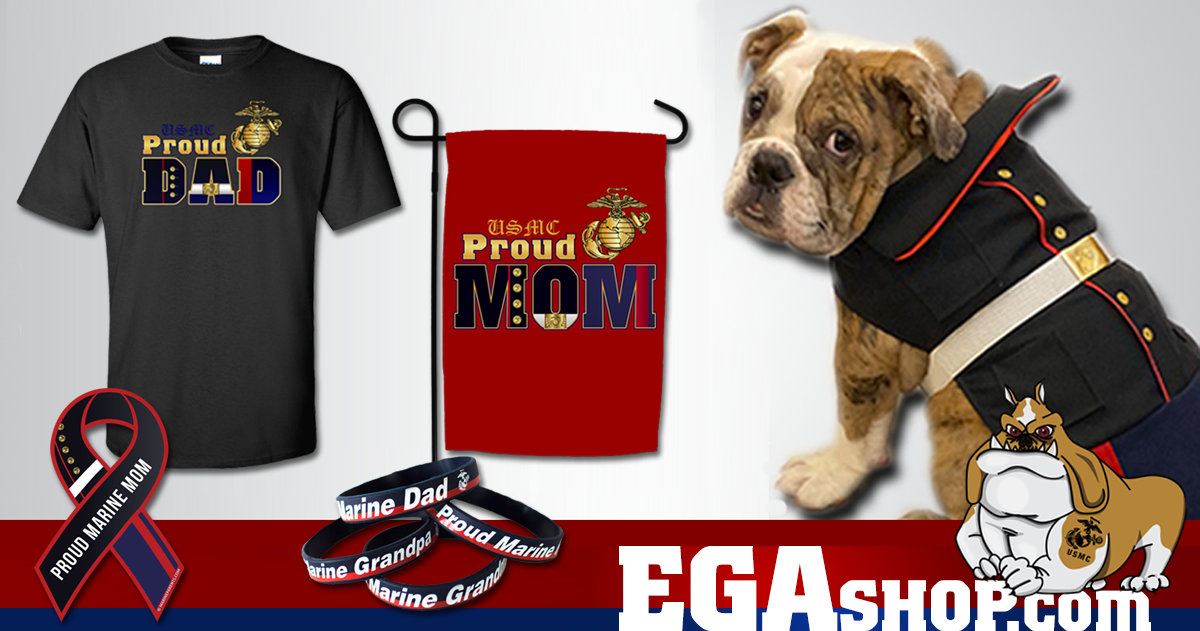 Marine Mom and Marine Dad Dress Blue
The most pupular aisle in the EGA shop has to be the dress blue aisle! From garden flags to wristbands to car magnets to T-shirts. Marine Mom and Marine Dad, we've covered you in Marine Corps dress blue!