Website Map
For help navigating our website, use this map of pages on MarineParents.com: a Place to Connect & Share®.
---
I want to thank MarineParents.com so much!! You have calmed many fears and worries that I have had. Thank you for your dedication, time, and love!! Brigitte, Marine Mom, 2017
Overview of Websites on MarineParents.com
About Us and Contact Us
Outreach & Services
Donations & Good Works
Our Marine Corps Store: The EGA Shop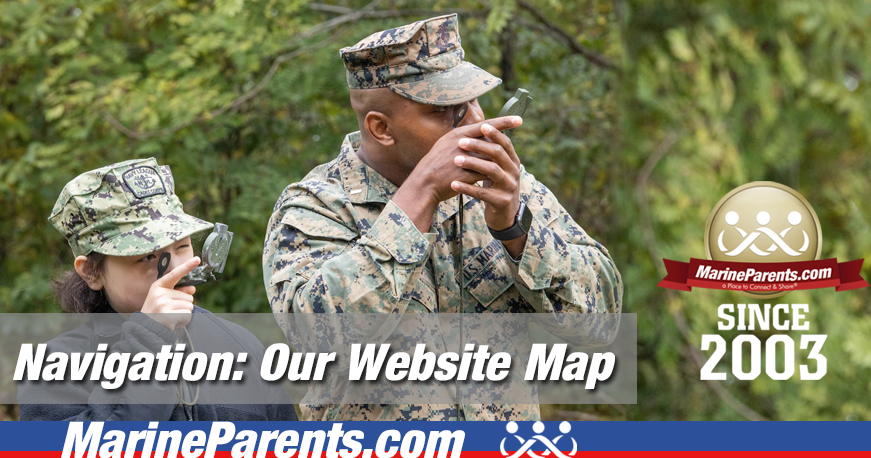 OCTOBER 2021:
U.S. Marine Corps 1st Lt. Amos R. Mason, Head of Naval Enlisted Programs, guides a naval sea cadet on how to properly use a compass at Marine Corps Base Quantico, Oct. 23, Va. Marine Corps Recruiting Command volunteered to provide mentorship and training during the U.S. Naval Sea Cadet Corps' three-day field training exercise.
U.S. Marine Corps photo by Lance Cpl. Gustavo Romero/Released 211023-M-YI614-1001.JPG