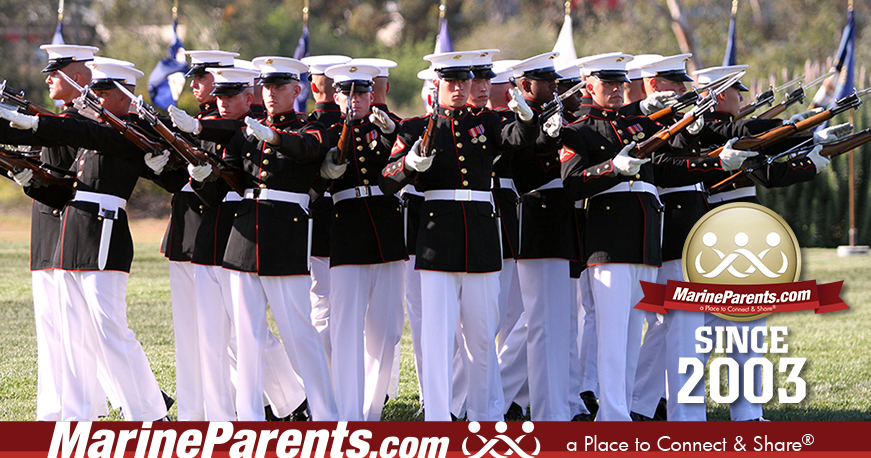 COVID-19 Impact on USMC, Marines, and Family Members
INFORMATION IS UPDATED DAILY. BE SURE TO CHECK EACH DAY FOR NEW UPDATES.
Additional information in the red bar below is based on which stage of the Corps your recruit or Marine is currently.
[** haga clic para Español **]
Information by Marine Corps Career Stage
Officers: OCS & TBS
Additional Information and Help
IN SERVICE SINCE 2003
For those with a loved one in military service, you are not alone. You've found Marine Parents, a Place to Connect & Share®. We've been supporting Marines and their family members across the nation since January 2003.
MarineParents.com, Inc., was founded nationally on January 21, 2003 to provide support, information, and services to Marines and their family members, and create opportunities for the public to support our troops through the organization's outreach programs. In over 17 years of service, Marine Parents has made a huge impact in support of Marines, military personnel, and their family members.
SUPPORTING FAMILIES AND SUPPORTING OUR TROOPS
Family members are encouraged to support one another through activities and networking provided by the organization and guided by trained volunteers. Outreach to wounded, ill, and injured troops is volunteer-centered with in-person contact. Additional troop-support centered programs are designed to actively engage individuals and communities across the United States while maintaining the privacy of military personnel. All services are offered free to family members, Marines and military personnel.
VOLUNTEERS IN SERVICE
Through our outreach programs and support services and with help from volunteers around the United States, we help assure that our military men and women know the public is behind them in their service to our great nation. Our volunteers are the backbone of our organization.
---
AN IRS-APPROVED CHARITY
MarineParents.com, Inc., is an IRS-approved 501(c)(3) public charity eligible to receive tax deductible donations.
---