Request a SPEAKER from MarineParents.com
Are you holding an event that you would like to include a display table or a speaker from MarineParents.com? We can help out at Poolee Events as well as other Marine Corps informational or support events. Use the form below to tell us about your event and we'll do our best to help you out.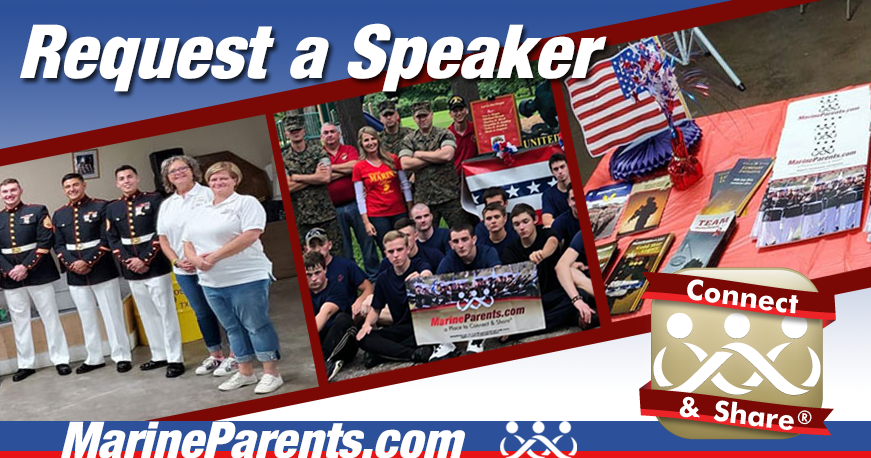 Items with an asterisk * are required.