Dale Larson, in Memory
It is with great sadness that we share with you, Dale Larson passed away on Monday, June 1, 2020. Dale was the Manager of our outreach program, Warrior Support Team, at Balboa Naval Medical Center in San Diego, California.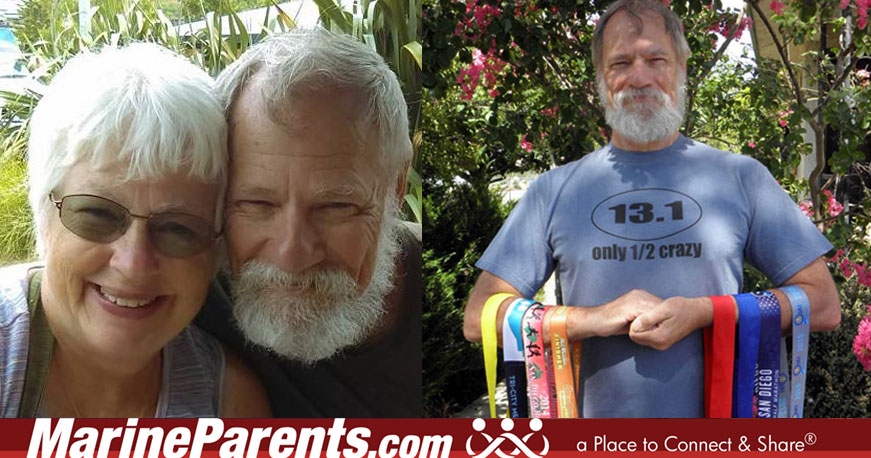 ---
Dale has been a faithful supporter of our warriors for years. He will, most assuredly, be missed by all of us. Shawn Cheney, Deputy OIC, WWBn-W, Det NMCSD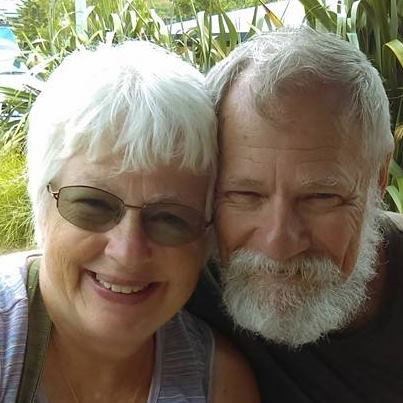 Dale and Lori Larson
The world lost a great man today, a man with a heart bigger than an ocean. Dale's kindness and service have touched so many people. More people will miss him than he could have ever imagined. My thoughts and prayers are with Dale's wife, Lori, and his children and grandchildren. We will miss you forever, Dale. Tracy Della Vecchia, Founder, MarineParents.com
When my husband and I first began attending the dinners after Dale and Lori took over, I noticed that it was a lot of work for two people. I asked if they would be interested in me helping them. They both immediately welcomed me with open arms. Since 2015, I have been a part of the volunteer team and have enjoyed every moment with them both. My husband Danny and I have been treated like family by Dale and Lori. Dale always wanted everyone he served to know they had support, not just a meal. My husband and Dale enjoyed talking about their shared passion for running. There are not enough words to describe how much Dale will truly be missed. I am a better person because he has been in my life. Paige Solis, Volunteer Warrior Support Team
Dale Larson was an extraordinary volunteer who dedicated many years to the Marine Parents organization in service to our wounded, ill, and injured warriors at the Wounded Warrior Battalion West and Balboa Naval Medical Center in San Diego. Dale was a husband, a father, and a grandfather. He was full of passion and energy. He was a runner of half-marathons, which, according to Dale with his contagious humor, meant he was only "half-crazy." He was a cancer survivor. And Dale never said "no" to helping wounded warriors.
During his time as a volunteer, Dale served approximately 40,000 total meals to wounded, ill, and injured warriors each Thursday evening without fail. Dale touched the lives of every person with whom he spoke at the Thursday dinners. His commitment to service involved over 2,000 hours of his time to help our warriors.
As an avid runner, Dale was a member of Team Marine Parents raising money for the Warrior Support Team year after year. After recovering from cancer himself in 2014, he set a personal goal of completing at least one half-marathon per month! He's been the featured runner in our newsletters on several occasions.
Dale and Lori first started volunteering with Marine Parents in 2011. A family friend asked if they could visit the son of a friend who had been injured recently in Afghanistan. They contacted Marine Parents to see if there were services available to help the young Marine. Dale was asked to contact Joyce Orrell, our then Manager of the outreach program, Purple Heart Hero Support (later known as the Warrior Support Team) in San Diego. That was the start of Dale and Lori's volunteer service. They began serving dinners to the Wounded Warrior Battalion in the barracks, the Liberty Center, and later to the patients and families on the surgical recovery floor of the hospital where Lori and Dale first met "their" wounded warrior.
In addition to helping with the Thursday dinners, Dale and Lori assisted at wheelchair basketball games, and Knotts Berry Farms trips with the wounded warriors.
When our volunteer Manager Joyce Orrell retired in 2014, Dale was more than delighted and eager to step up to manage the program he had come to love so passionately. He and his wife Lori have been running the program since that time. Most recently, they were anxiously waiting for the "go ahead" to start serving Thursday dinners again during the COVID pandemic.
In 2014, Dale and his wife Lori expanded the program and started serving meals in the surgical recovery floor at the hospital. On that floor of the hospital, he would share his own stories of beating cancer, giving the patients every ounce of care and attention he could. It was indeed one of his most favorite times in volunteer service. He would often share his stories with the Founder. He always highlighted that even if he could only touch the life of one person a week, the difference in that patient's demeanor was improved forever because of a meal he brought to them.
Dale was very good at connecting with others on a personal level--which was more important than bringing a fresh, not-the-same-old-hospital food meal, to the patients. His care and devoted listening truly impacted hundreds of lives over the years. He shared a story from 2015 about a Lance Corporal he'd met. Michael was a Marine who had been stationed in Okinawa but had returned stateside after being diagnosed with brain cancer. Dale dedicated the evening to talk to Michael's father about the struggles the Marine had experienced. Michael's father explained to Dale how important it was to have Dale and the Marine Parents family at their side to listen to their struggles and demonstrate compassion.
Dale sent us numerous emails such as that explaining his experiences with our warriors at dinners. He told us each month about the extraordinary men and women he would meet in the hospitals and absolutely loved to share their stories. In Dale's own words, this is what the program meant for him, and most importantly, the warriors he served:
The dinners at Liberty Center are not just about food. The staff and even the warriors tell us that they spend most of their time holed up in their rooms. The dinners provide a welcoming environment where they can socialize with each other and with us. And those interactions can be very helpful to their recovery. Our volunteers take an interest in our guests and encourage them. It takes time to learn about their situation and perhaps identify ways in which MarineParents may be able to help them. And we are beginning to earn their trust as we spend time with them. Dale Larson, Manager, Warrior Support Team West
Dale's dedication to helping service members was second to none. Dale truly loved his volunteer work and the connections he made with the warriors. Dale's memory and good works will live on through the program. His light shines brightly for volunteers to follow in his footsteps.
Read additional articles and stories about Dale's volunteer work and participation with Team Marine Parents: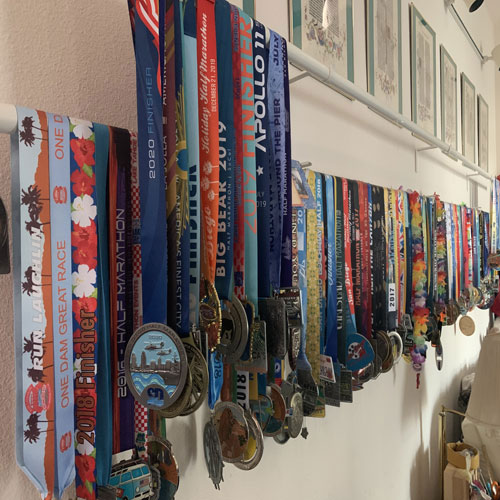 Dale's collection of medals from running events.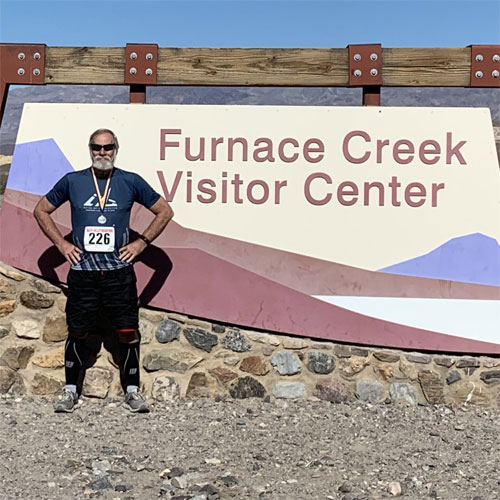 Dale upon completion of a run at Furnace Creek.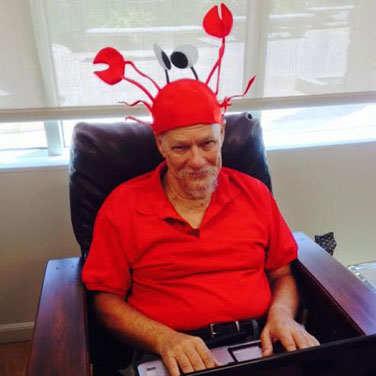 Dale in his "chemo crab" hat for a chemo therapy treatment during his triumphant battle with cancer.