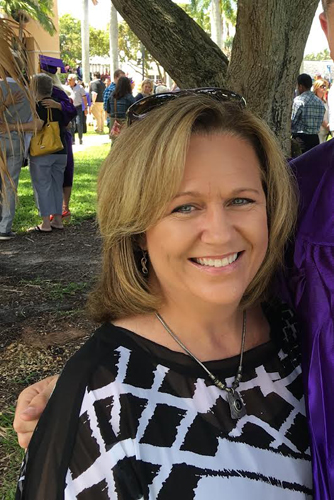 Jennifer Brown
Overall Volunteer of the Year
Jennifer is the Group Leader for the Official MarineParents.com Facebook Group Charlie Company Parris Island and is the Parris Island Assistant Coach.
She is a very proud Marine Mom from Fort Myers, Florida who has been a Marine Parents volunteer since October of 2016. Jennifer's Marine is the first in her family to join the military. She loves providing the encouragement and support to others who have a son or daughter going through the boot camp journey. Jennifer also helps train new volunteers that work in our Facebook recruit groups.
In 2017, Jennifer volunteered a total of 809.81 hours.