Get Help: MarineParents.com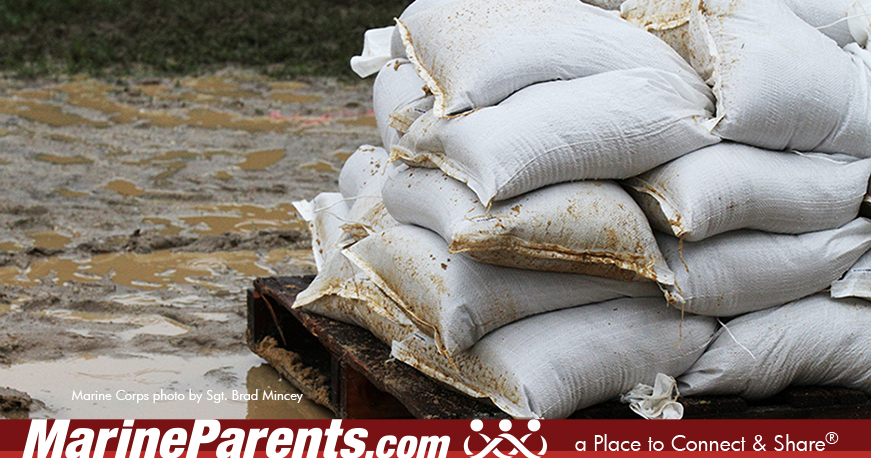 At MarineParents.com, we are here to help you throughout your Marine's career in the Corps.
---
I want to thank MarineParents.com so much!! You have calmed many fears and worries that I have had. Thank you for your dedication, time, and love!! Brigitte, Marine Mom, 2017
---
Get Help: Suicide
In a moment of crisis it's important to have someone to call to help you through a difficult situation. If you know a Marine that is struggling with suicidal thoughts please reach out for help. If you think someone is in immediate danger, do not leave him or her alone; stay there and call 911.
To see a list of contacts to assist you, click here.
---
Get Help: Disaster Relief
If you know a Marine that has been displaced, or suffered significant loss due to a natural disaster, such as a hurricane, tornado, or wildfire, please have them contact us.
MarineParents.com has been ready for disaster relief for Marines and their families in the past when tornadoes hit Missouri and Oklahoma.
Contact MarineParents.com for disaster relief assistance by calling the corporate office between 8:00AM-5:00PM CST Mon-Fri at 573-449-2003 or by email: MP@MarineParents.com.
Get Help: Loved One Deployed
The emotional roller coaster of your Marine's deployment may be more than toughit may seem almost impossible to tolerate. You'll likely experience some combination of pride, fear, pride, anxiety, pride, worry, and more pride. Particularly during a combat deployment, the uncertainty of what is to come brings emotions and feelings that none of us thought would be part of our lives. But you are not alone. Thousands of other parents have the same emotions, and Marine Parents is "a Place to Connect & Share®" with those who are in your shoes and understand your emotions.
Click here to visit our deployment center to get information and tools needed to better understand what will happen before, during, and after your Marine's deployment.
---
Get Help: Gold Star Family Members
If you are a Gold Star family member and would like to request support, please call us at (573) 449-2003 or email us at Outreach@MarineParents.com.
---
Get Help: Warrior Reintegration
With the help and input of wounded, ill, and injured warriors, we have designed a Warrior Reintegration Bag filled with resources. These bags are being distributed to wounded, ill, and injured warriors in both military facilities and in homes around the United States.
If you know a servicemember that could benefit from a Warrior Reintegration Bag, please click here.
---