2021 Volunteer Appreciation
Our hearts reach out to volunteers and their families this year. It's been an unusual year for many recruit and Marine families, and our volunteers have not been immune to that.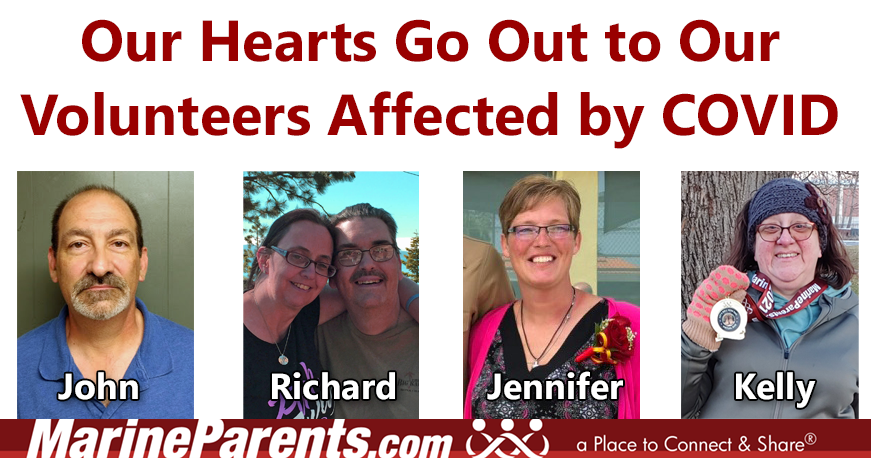 ---
COVID Challenges
Many of our volunteers are teachers who had to resign their volunteer duties in order to commit the additional time needed as a teacher with virtual classrooms. Several more volunteers resigned as the challenges of life during a pandemic just overtook their day-to-day functions. We are truly grateful for the time our volunteers were able to give despite the hardships.
Volunteers John Diolosa, Richard Powell, Jennifer Paskert, and TMP Participant Kelly Lynch became very ill this past year with COVID-19. Richard and Jennifer had to resign as volunteers as a result of ongoing health issues. John continues to work through health issues and problems but spends a bit of time each week supporting parents of recruits in his beloved boot camp group. Kelly has had to put her running on hold and lean on teammates to help get through her commitments.
Additionally, we have had volunteers with COVID who were asymptomatic and others who have been caring for family members battling through COVID. Being able to keep their commitment to volunteering has been challenging as well, and their additional efforts and hours working are truly appreciated! The challenges continue for many volunteers and their families.
We extend our most sincere appreciation to each of these people for their time and commitment to the organization. We continue to wish you and your families well through this challenging time.
Deepest Sympathies
This has been an extremely hard year for the families of three of our volunteers. Three long-time volunteers have died from June 2020 through April, 2021. We extend our deepest sympathies to their families as we honor their volunteer time with the organization.
Joe Dafflitto, In Memory
Joe passed away on April 1, 2021.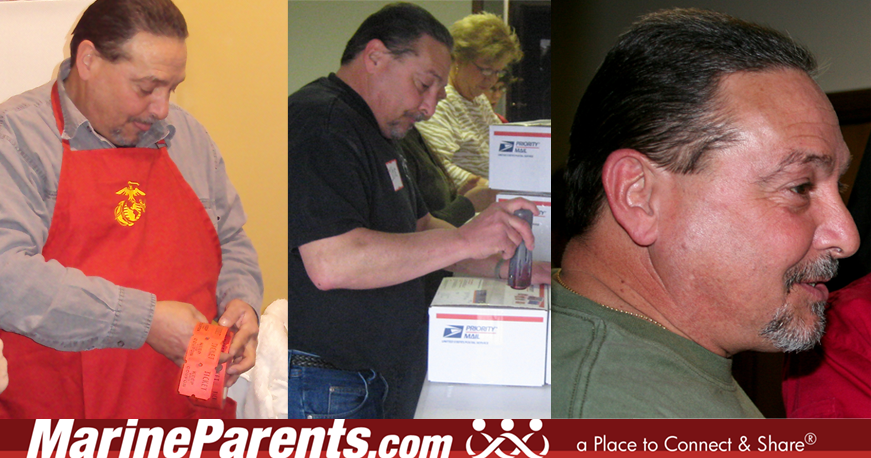 Shirley Lawler, In Memory
Shirley passed away on March 21, 2021.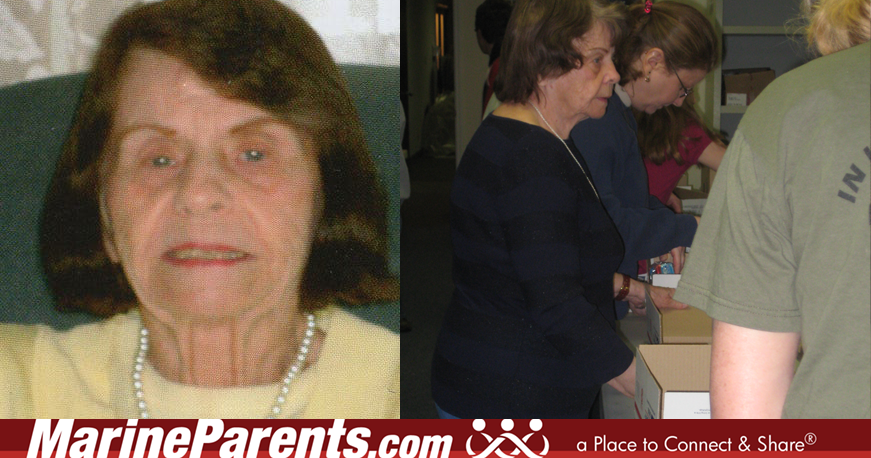 Dale Larson, In Memory
Dale passed away on June 1, 2020.