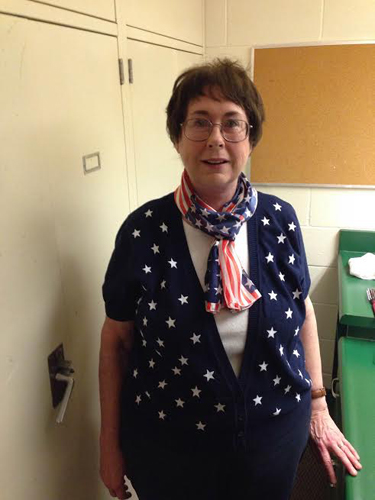 Joan Mobley
Coach of the Year
Joan is a Marine Grandmother who has been a volunteer with Marine Parents since November, 2015. Not only did Joan reach a milestone of five years of service last November, she also reached 4000+ hours of volunteer service. Joan's incredible dedication to our mission shows in everything she does as a leader, team builder, and supporter of recruit and Marine family members. Every volunteer who has had the pleasure of working with Joan sings the praises of Joan's warmth and compassion. Her likeable personality has led to long-term friendships with family members and volunteers through the years. We appreciate all Joan does for her team and the family members of recruits and Marines! The mission of this organization shines through the hearts of volunteers like Joan!
In 2020, Joan volunteered a total of 1130 hours.
Click here to read Joan's bio page.