Meet Kellie Page, Volunteer for MarineParents.com
a volunteer at MarineParents.com. Our volunteers work around the United States in a variety of capacities. Please give a shout out of thanks to one of our Official Marine Parents Facebook Group volunteers!
---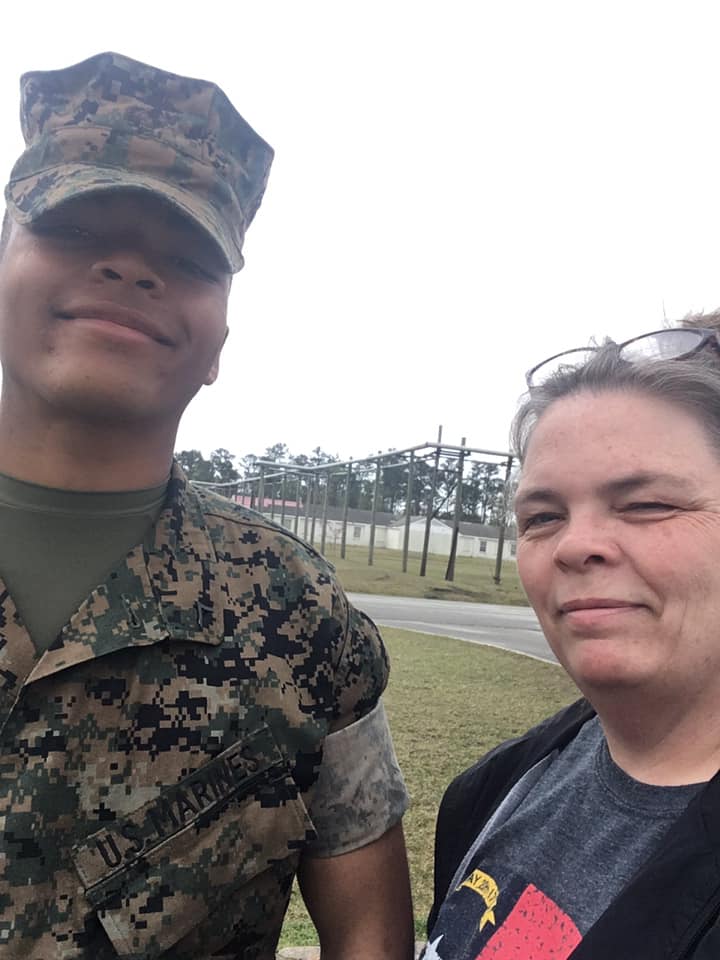 Kellie's Positions
Click the Link to View the Group(s)
PI Assistant Coach
MPG Assistant Coach Marine Parents
Kellie Page
Volunteering since 2019-03-14
Total Service Hours: 2583.09
Total Service Hours in 2023: 117.77
Kellie is a Marine Mom whose son graduated from MCRD Parris Island in 2019. She has been married for 23 years and has worked in the Animal/Agriculture industry for 25 years. Kellie also has a daughter who is in college and is working to become a geriatric nurse. Since she is now officially an empty nester, Kellie has started back training and showing Golden Retrievers and stepped up her volunteering.
Kellie found the MarineParent groups the same day her son left for boot camp and quickly fell in love with the support of everyone she encountered. After her son graduated she decided to pay forward everything she had gotten during the 13 weeks of boot camp by becoming a volunteer and being the support new and incoming families need.
Visit Kellie's Facebook Profile
Back to the list of Official Marine Parents Facebook Groups Volunteers