Meet Nicole Edmundson, Volunteer for MarineParents.com
a volunteer at MarineParents.com. Our volunteers work around the United States in a variety of capacities. Please give a shout out of thanks to one of our Official Marine Parents Facebook Group volunteers!
---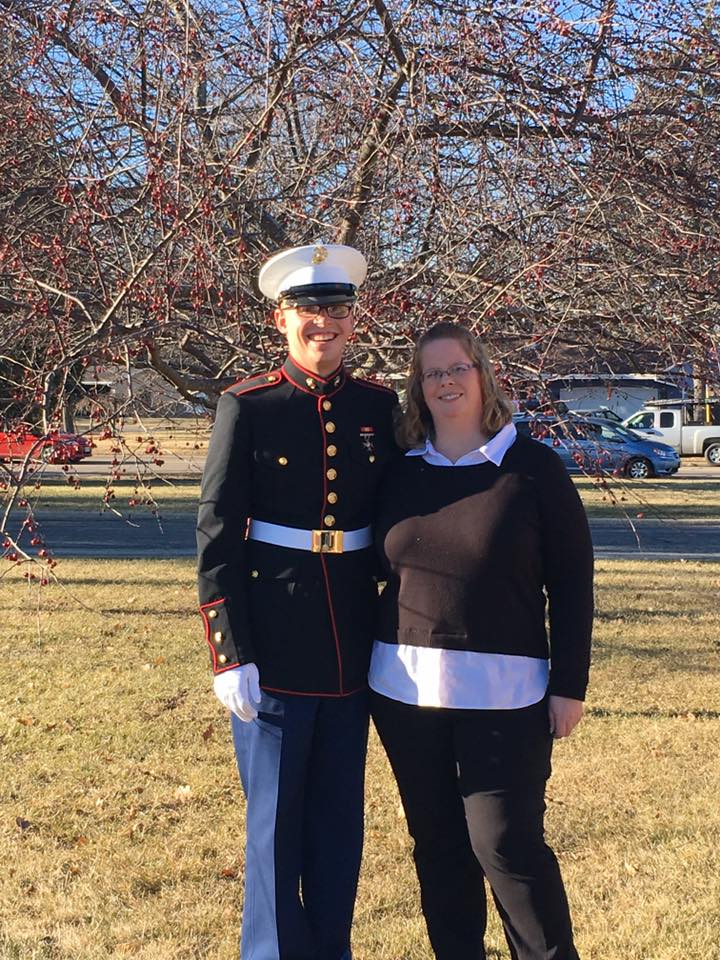 Nicole's Positions
Click the Link to View the Group(s)
STAGES Manager
STATES Manager
Nicole Edmundson
Volunteering since 2017-04-27
Total Service Hours: 3561.88
Total Service Hours in 2021: 106.93
Nicole started volunteering with MarineParents in April 2017. In addition to volunteering on the Echo Co page, Nicole can be found volunteering on multiple state pages and on the Quantico Fleet page.
Nicole has 1 child, her Marine. He is currently stationed at Quantico, the Crossroads of the Marine Corps and works as an MP. Her other 'child' is her fat and lazy dog Charlie. Nicole is a lifelong resident of Wisconsin. She loves all things cheese, brats and green & gold! She enjoys camping, fishing, reading and trap shooting. Recently she shot against her Marine who kicked her butt. Now she is going to take lessons from him :) Nicole is the Administrative Services Director for a local non-profit, which is a fancy term for the finance person. She enjoys giving back to her community which includes being active in her Church and a local fraternal organization.
Nicole joined Marine Parents because she wanted to make a difference in the lives of those families whose children are just beginning their Marine journey. She looks forward to riding the roller coaster with our recruit families and cheering them on as they take their first steps into our family! She continues volunteering because of the relationships that she is building. A whole new family has been opened to her. Semper Fi!
Visit Nicole's Facebook Profile
Back to the list of Official Marine Parents Facebook Groups Volunteers