Meet Joan Mobley, Volunteer for MarineParents.com
a volunteer at MarineParents.com. Our volunteers work around the United States in a variety of capacities. Please give a shout out of thanks to one of our Official Marine Parents Facebook Group volunteers!
---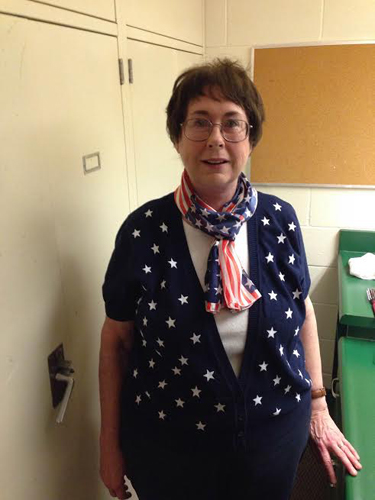 Joan's Positions
Click the Link to View the Group(s)
SD 3rd RTBN Coach
Joan Mobley
Volunteering since 2015-11-15
Total Service Hours: 4415.42
Total Service Hours in 2021: 391.31
Joan volunteers as the Coach for all of the 3rd Battalion companies at Marine Corps Recruiting Depot, San Diego. Prior to becoming Coach, Joan volunteered as a Group Leader and Group Guide for Kilo Company, MCRD San Diego. Joan is a retired elementary teacher and junior high school librarian. She lives in Princeton, Texas, near Dallas, with her husband, Tom. Joan is the proud Marine grandmother of Karter, who graduated from MCRD--San Diego in January of 2016 with Fox Company. She served as a Fox Company, Platoon Parent during his time at boot camp.
Joan helps support all of the India, Kilo, Lima, and Mike Company Volunteers in their mission to help our members' boot camp experience be as positive as possible. "We are a family and must care for our newest members." Joan hopes to repay those who walked with her though boot camp by helping others not only survive, but enjoy this experience.
Back to the list of Official Marine Parents Facebook Groups Volunteers