Meet Dale
a volunteer at MarineParents.com. Our volunteers work around the United States in a variety of capacities.
---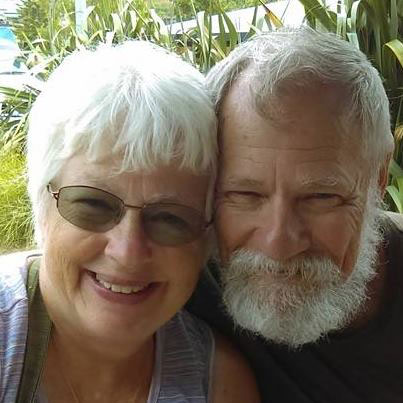 Dale
Marine Parent and Volunteer
Lori and Dale became Marine parents in 2009 when their son, Greger, joined the Marines. During his time in Bootcamp, they enjoyed learning from, and supporting, other parents through the Recruit Parents website.
In 2011, a family friend wrote to Dale and Lori, asking if they could visit the son of a friend of theirs who was seriously injured in Afghanistan. After visiting this Purple Heart recipient at the Naval Medical Center in San Diego, Dale and Lori contacted MarineParents.com to see if there were any services available in San Diego to help support this young Marine, his wife, and their daughter.
MarineParents.com put Lori and Dale in contact with our Warrior Support Team outreach program (then Purple Heart Hero Support) in San Diego, and they began volunteering with them, serving dinners to the Wounded Warrior Battalion in the barracks, and later to the patients and families on the surgical recovery floor of the hospital where Lori and Dale first met "their" wounded warrior.
While volunteering with Purple Heart Hero Support, Lori and Dale have enjoyed not only the weekly dinners, but also assisting at wheelchair basketball games and day trips to Knotts Berry Farm for the Wounded Warriors and their families.
The year 2014 brought several changes. The PHHS manager retired that year and Dale took on the role of West Coast Manager. At about the same time, the Purple Heart Hero Support outreach program broadened in scope becoming the Warrior Support Team serving all wounded, ill and injured military. With Lori's assistance, he currently is responsible for planning and ordering the weekly dinners, managing his wonderful team of volunteers and serving the dinners. Lori primarily oversees the buffet dinners at Liberty Center with some of volunteers, while Dale and another volunteer serve our military patients and family members in their rooms on the surgical recovery floor at the hospital.
Our amazing volunteers and the support we receive from MarineParents.com have enabled this outreach program to thrive. Lori and Dale look forward to continuing to serve with the Warrior Support Team.