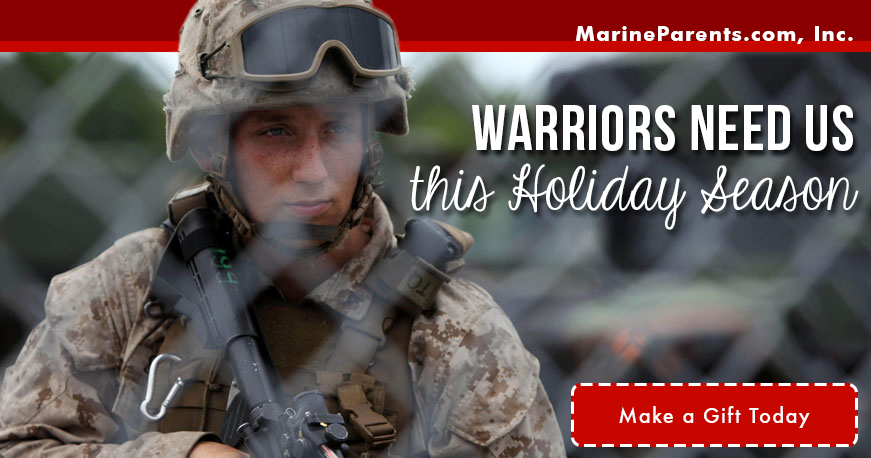 Make Your Year-End Donation to Wounded and Recovering Warriors
Added December 30, 2015

As another year is coming to an end, so too is your opportunity to make a charitable, tax-deductible donation to the outreach programs of MarineParents.com for 2015.
With 2015 ending and 2016 beginning, I'd like to extend our best wishes to you and your Marine or recruit for a new year filled with peace. I'd also like to take this opportunity to thank you for the interest and support you have shown to the mission of MarineParents.com and our many outreach programs this past year.
As always, nothing we do here at Marine Parents is possible without the love and generosity of our supporters. That's why it's crucial that you, the Marine Parents family, come together to show our Marines that America supports them and has their backs this holiday season!