Tweet
Videos to Share at Marine Parents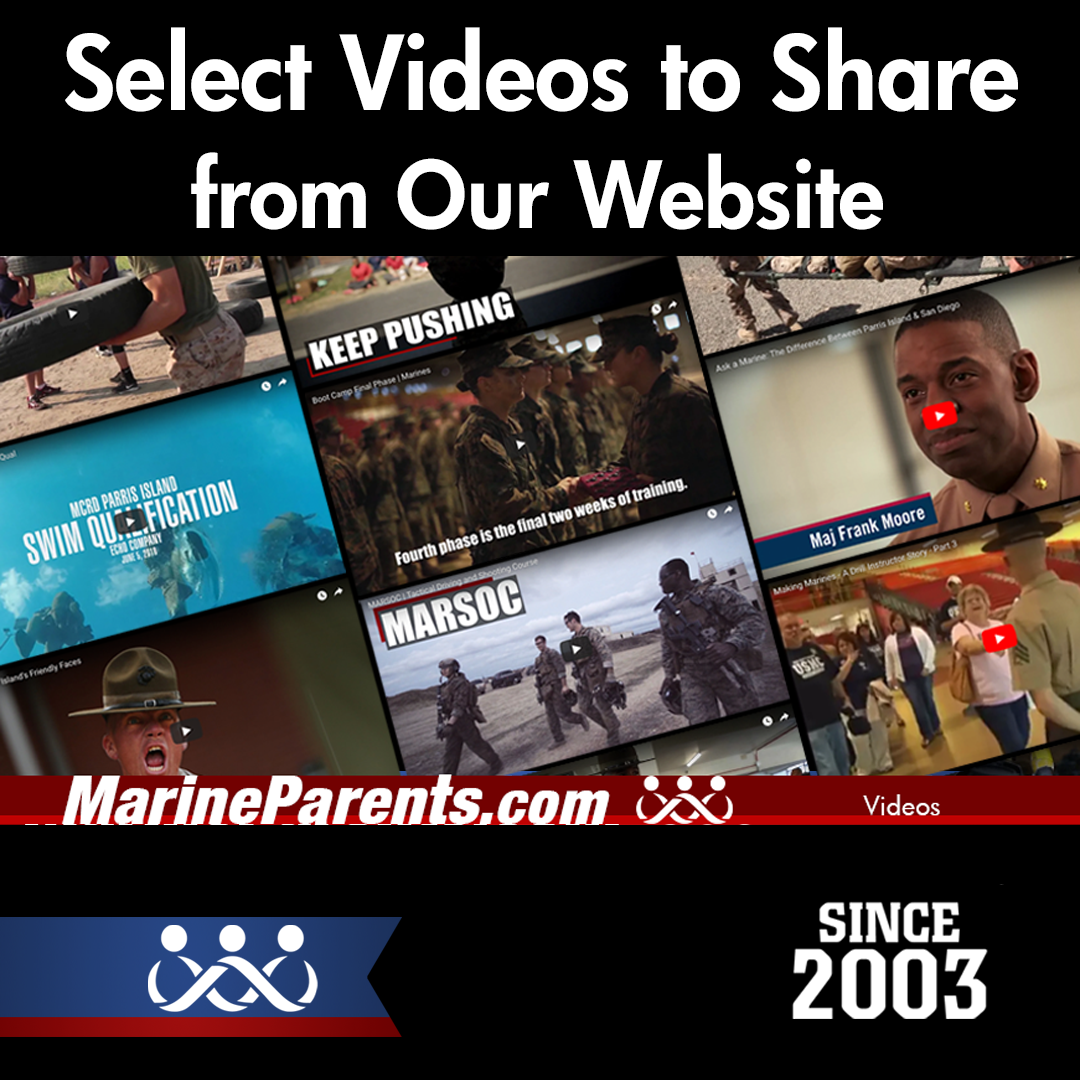 Here are some Marine Corps videos you can share with friends and family!
This section of our website includes links to videos we'd like to share with you and in our groups and social media platforms. The videos range from the poolee stage all the way through a Marine's career in the Corps.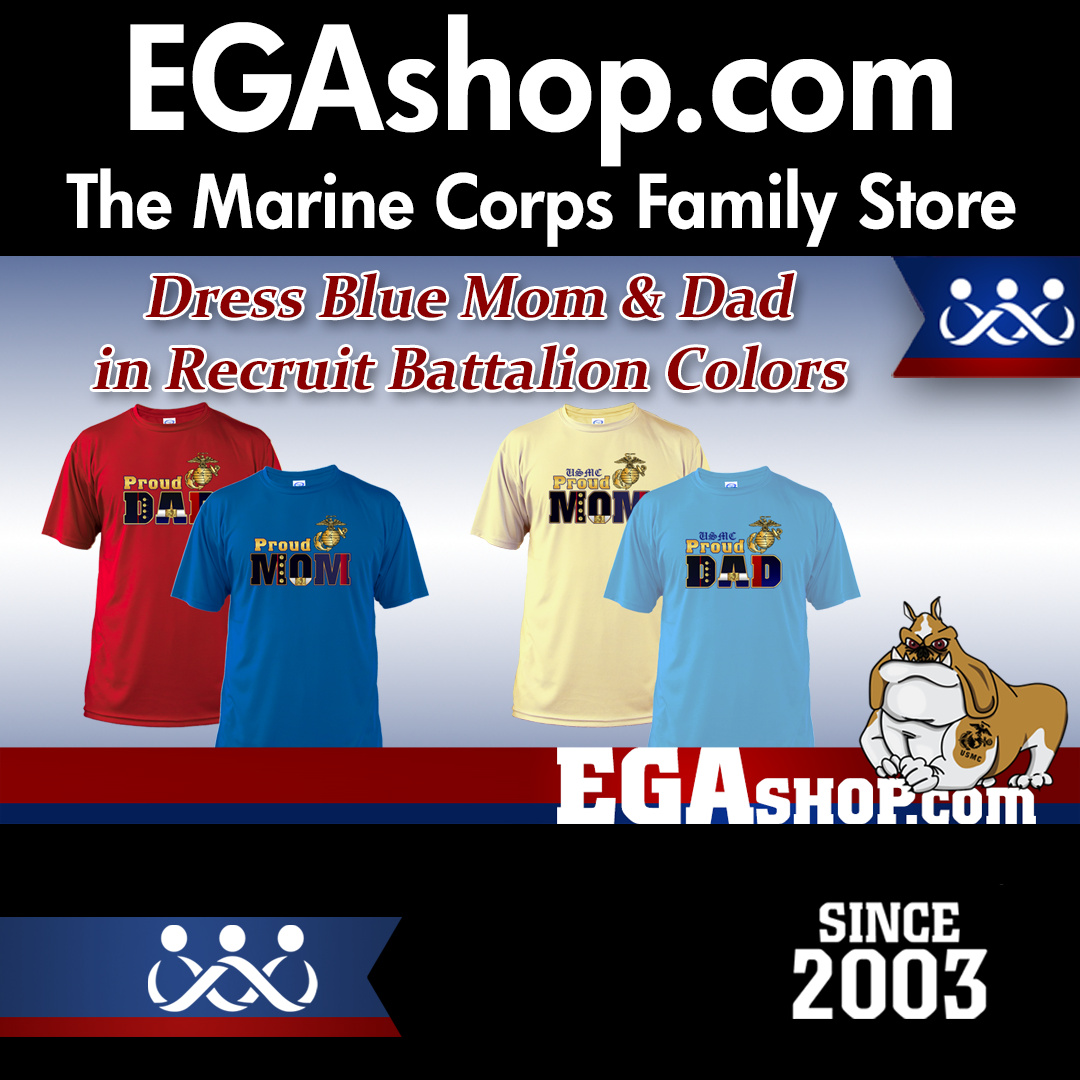 THE Shirt to Wear AFTER the Crucible!
Show your pride in your MARINE and wear this PROUD MOM or PROUD DAD dress blue design shirt after your recruit competes the Crucible! Available in battalion colors to wear during the moto run on Family day, too!