Tweet
Search MarineParents.com
Got questions? We've got ANSWERS!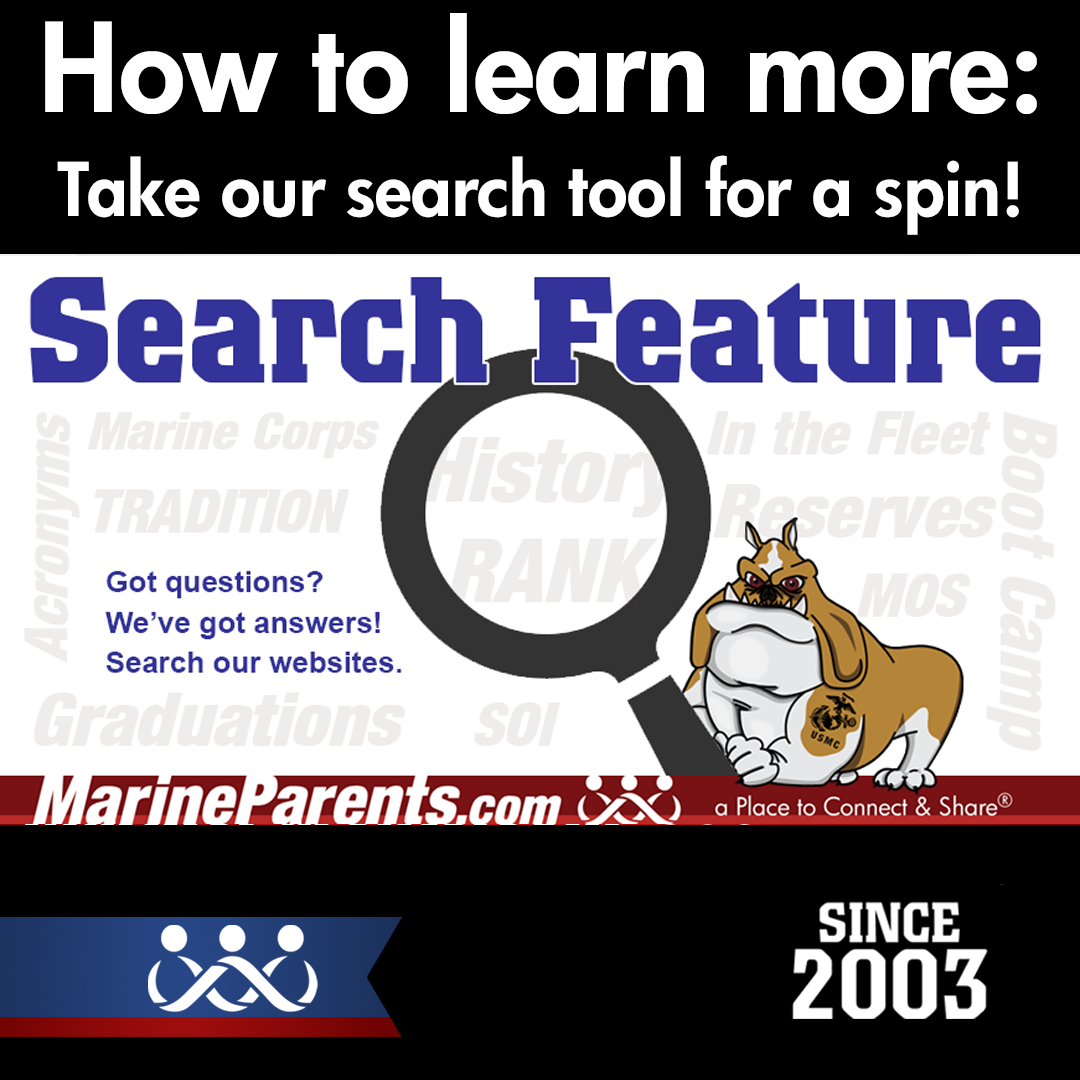 Posted on 10/21/2022
Your journey with your Marine will lead you to more questions. And we've got answers on our website. On every page of our websites, we've got a search tool. Enter the subject in the search box, and it will search all of our websites for the answer.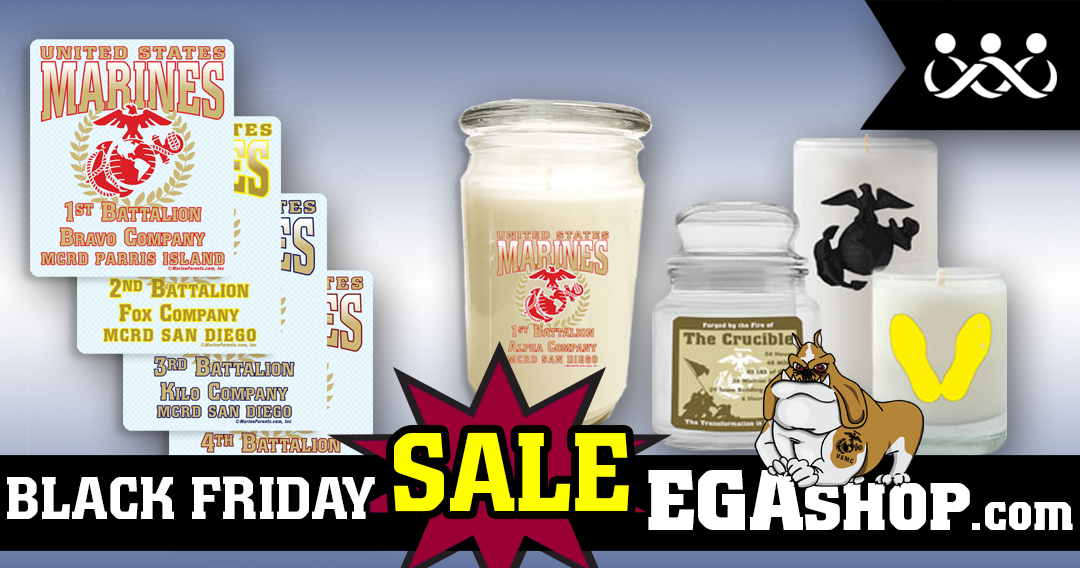 Black Friday Prices on Crucible Candles and Stickers!
Is the Crucible looming in your recruit's future? Get your candles and stickers to light during the Crucible. Tomorrow is our last day for Black Friday prices!