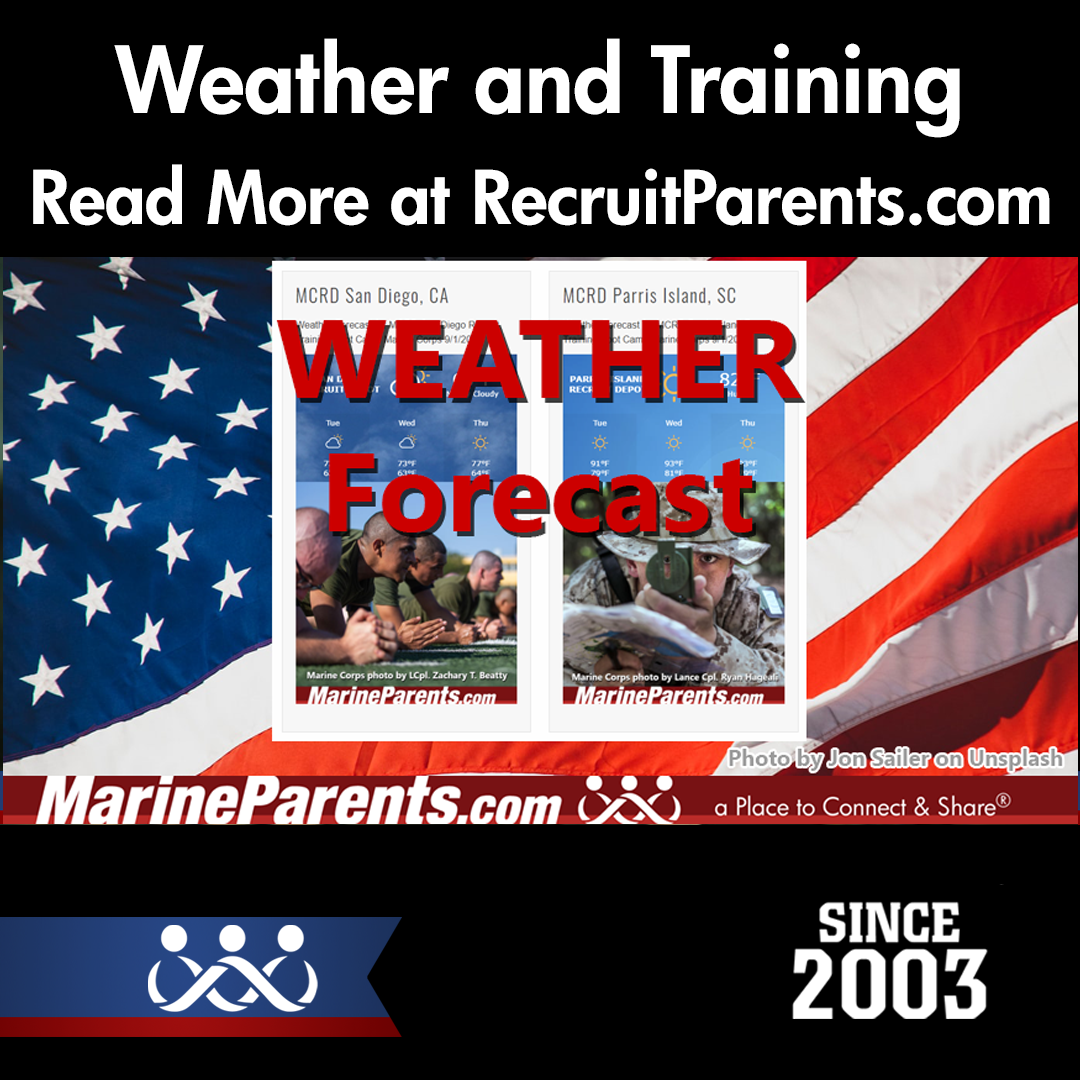 How does the weather impact Recruit Training?
Well, it doesn't. Recruits train whether the weather is fair, cold, cloudy, or raining. But if you'd like to check the weather daily, we've got a page for that, too.
Posted on 12/28/2022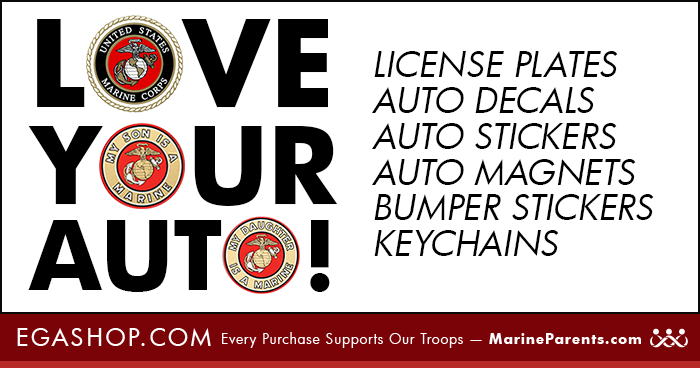 MOTO YOUR AUTO!
Get all your USMC auto accessories here! Show pride in your ride with these officially licensed USMC decals, license plates, keychains, and more!