Tweet
Páginas de MarineParents.com en Español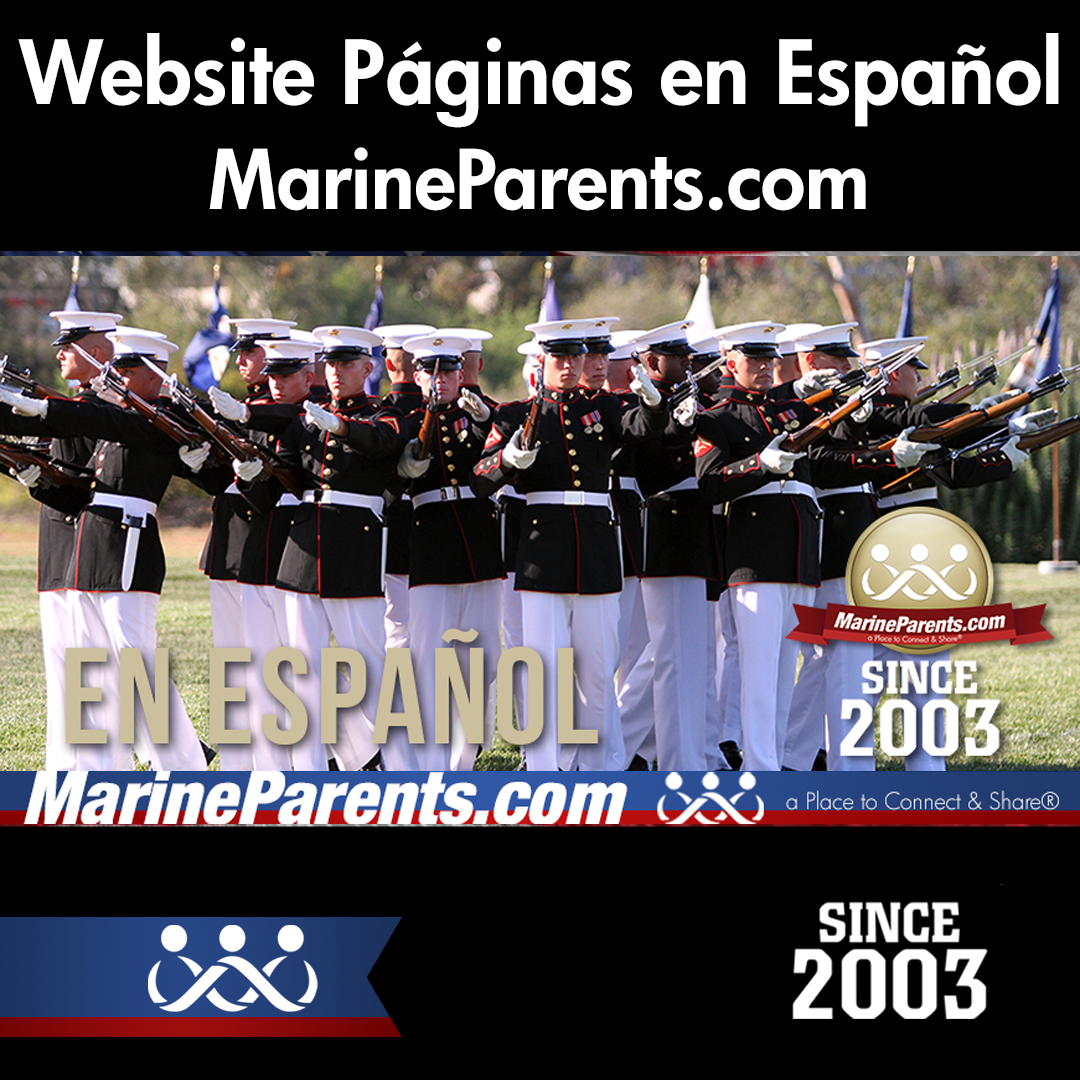 Pages of MarineParents.com in Spanish
En cada página en Español de nuestros sitios web, encontrará esta barra roja con enlaces desde esta página, así como sitios web adicionales para las etapas de su recluta o la carrera de Marine en el Cuerpo.
Posted on 2/28/2023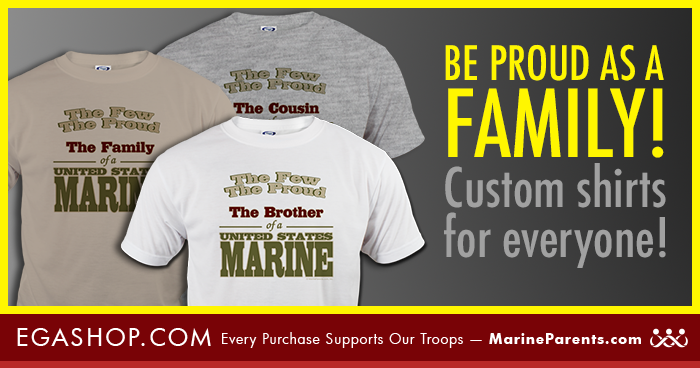 THE FEW, THE PROUD, THE FAMILY...
OF A UNITED STATES MARINE! Let the world know you're a Proud Marine family member by rocking this design!