Tweet
US Dept of Navy and Marine Corps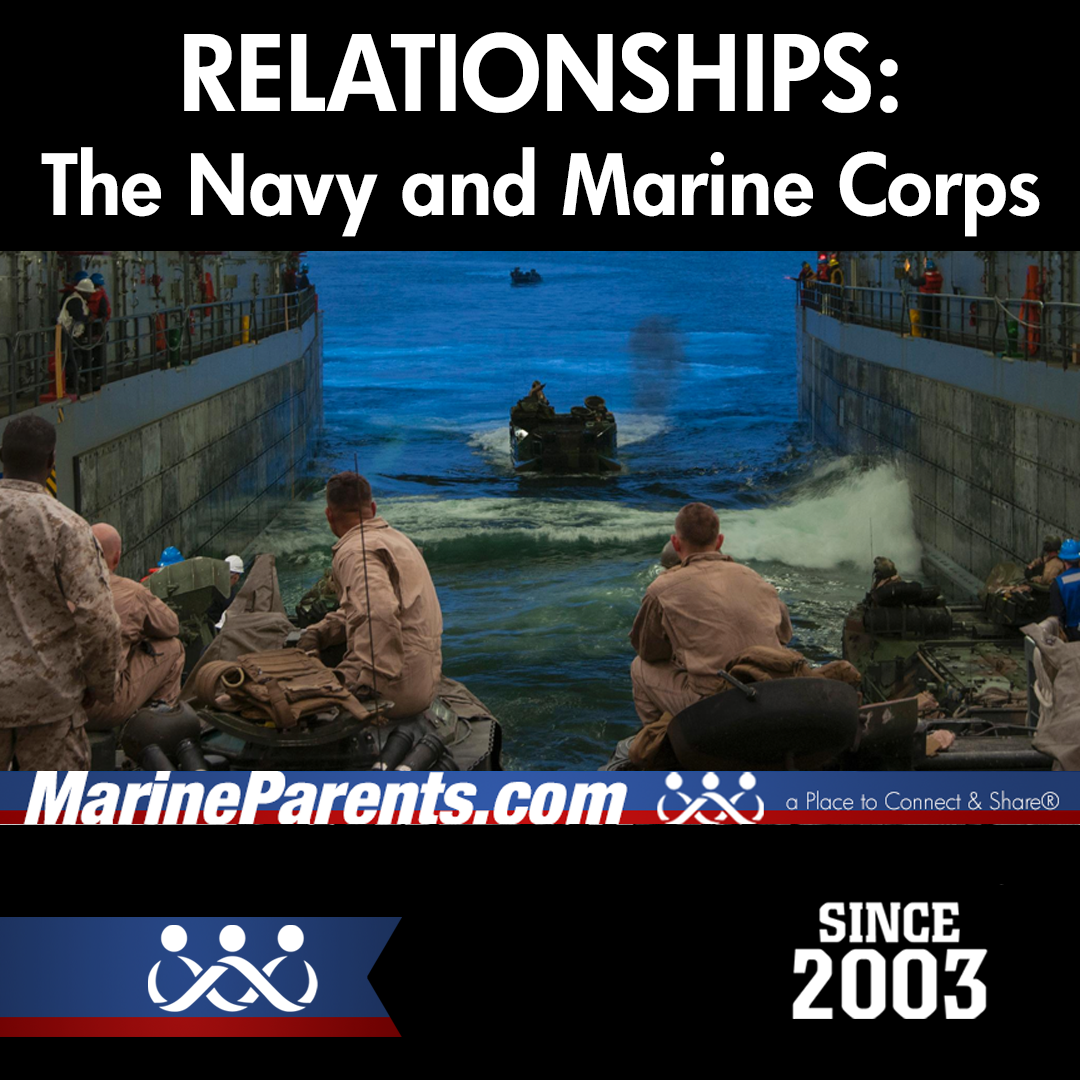 Learn the structure of the Navy and Marine Corps
It's a question often asked by new Marine and Navy parents, what is the relationship between the Navy and the Marine Corps? The Navy provides support to the Marines through Navy Docs, Chaplains, and Transportation by ship, among other things. This page on our website looks at the U.S. Navy and the Marine Corps organization.
Image info: U.S. Marines assigned to 3rd Assault Amphibian Battalion observe the approach of amphibious assault vehicles (AAV) during well deck operations aboard amphibious transport dock ship USS Somerset (LPD 25).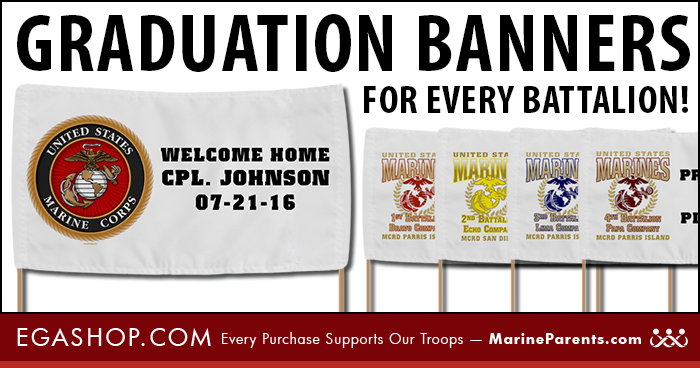 Marine Corps Graduation Banners ON SALE!
Show your support of your new Marine and hold that graduation banner high! Customization available!