Tweet
Memories: Family Day at Boot Camp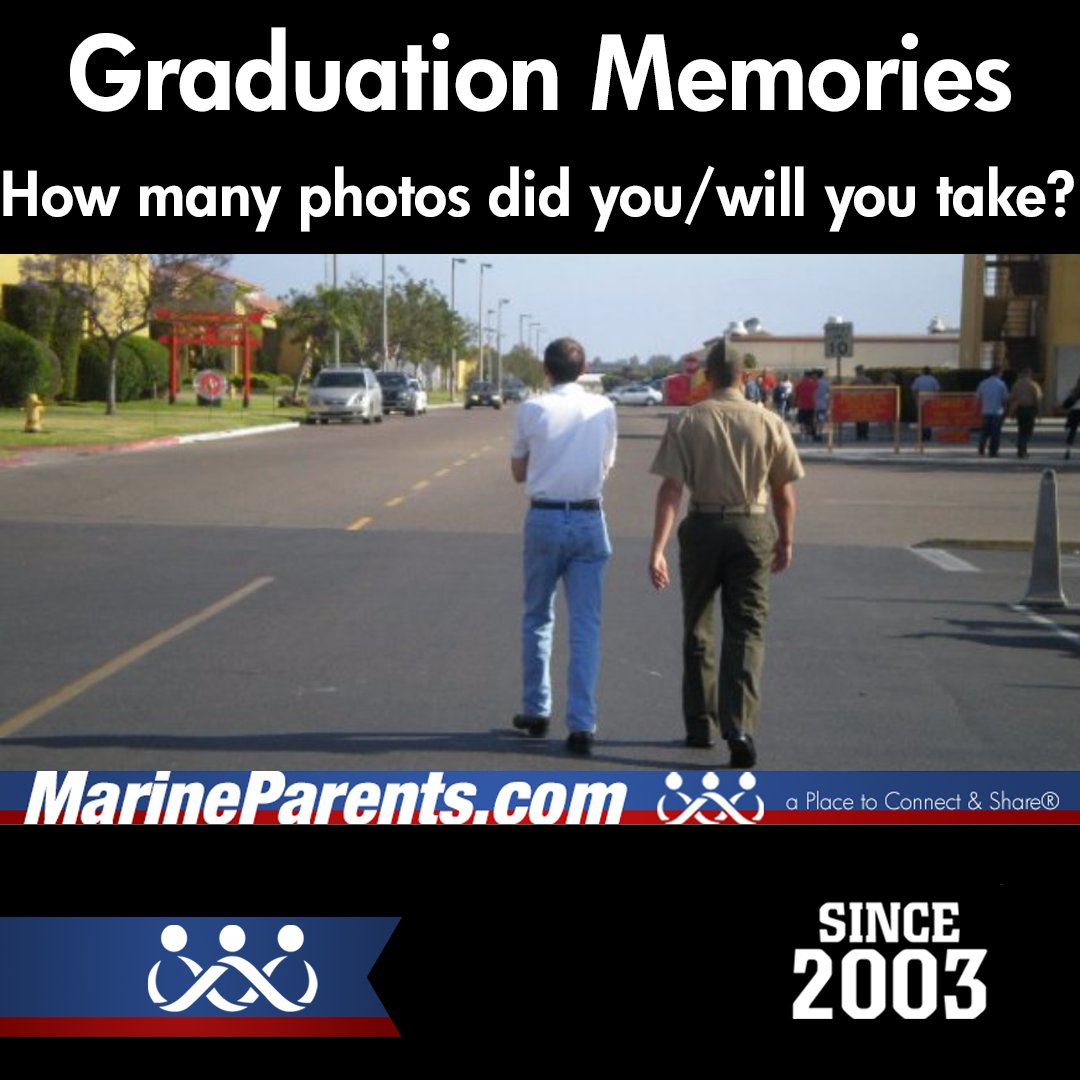 How many photos did you take or will you take?
We extend a moment of thought to the families unable to attend boot camp graduation during the pandemic and hope our country never experiences something like that again. This memory of Family Day was written by a Marine who served through 2012 and worked as a writer at Marine Parents.
This photo was taken on Family Day in May 2009. It is a picture of my father and me moving ahead of the group to have the type of talk that only father and son can have at this moment. This moment only happens once in a lifetime. My mother's caption with this photo read, "I love his new walk." I never thought about the simple fact that I would be walking differently. That is something only a parent can take note of. The changes that will happen during those three months at boot camp are apparent and very subtle.
For those with someone in boot camp now, as your Family and Graduation Day approaches, remember to step back on that day and let those moments with your new Marine sink in. Often, now that I am closing in on seven years removed from my graduation, I reflect on those two days spent at MCRD SD with my family, and they were probably the best days of my life. They may very well be some of your best days, so remember to enjoy them to the fullest...and take lots of pictures!
Posted on 1/16/2023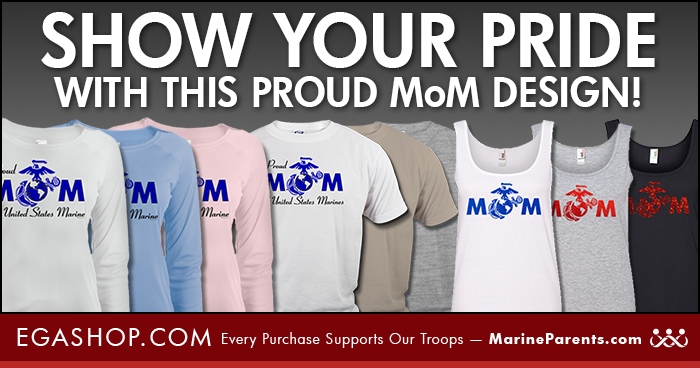 This design is ON SALE!
This design is for every proud MoM out there!