Tweet
The MarineParents.com Website
20 Years of Information in Civilian Terms
We've been helping Marine Corps family members navigate the Marine Corps for 20 years. We're your trusted source for information in civilian terms. For help navigating our website, use this map of pages on MarineParents.com: a Place to Connect & Share®.
Posted on 2/16/2023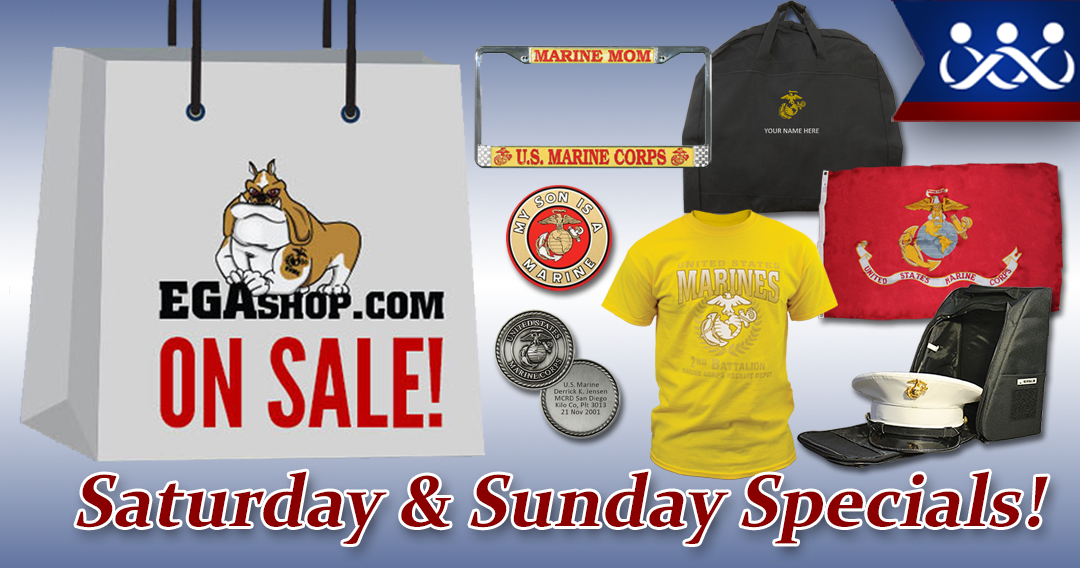 Saturday & Sunday Specials at the EGA Shop!
SATURDAY and SUNDAY SALE! We have our cover protector, dress blue garment bag, engraved coins, recruit shirts and wristbands, auto accessories, drinkware, and Marine family designs on sale! Select items on sale TODAY in many categories!