Tweet
The MarineParents.com Website
20 Years of Information in Civilian Terms
Posted on 8/11/2022
We've been helping Marine Corps family members navigate the Marine Corps for 20 years. We're your trusted source for information in civilian terms. For help navigating our website, use this map of pages on MarineParents.com: a Place to Connect & Share®.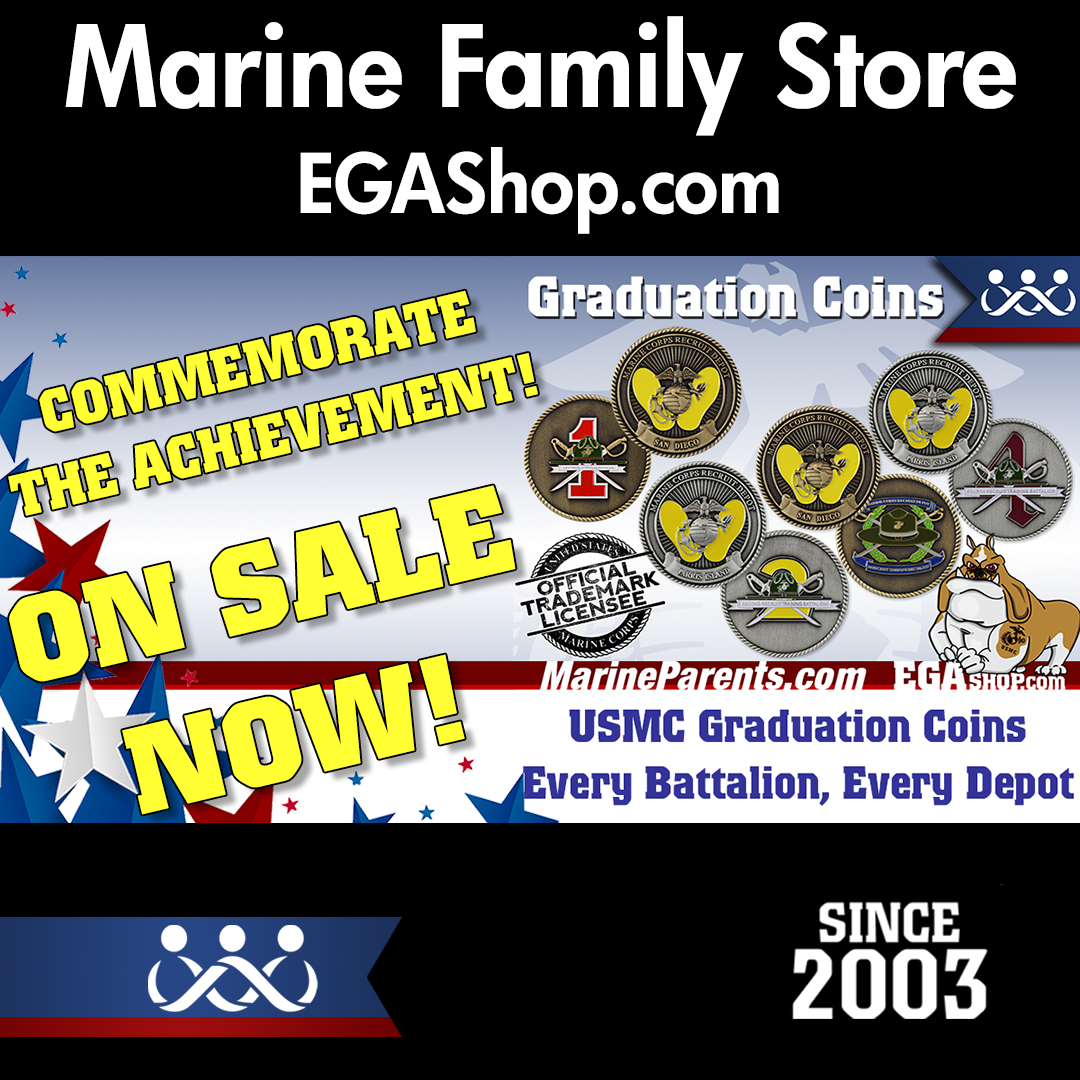 USMC GRADUATION COINS
Every depot, every battalion! We've got you covered!