Tweet
The History of the Battlefield Cross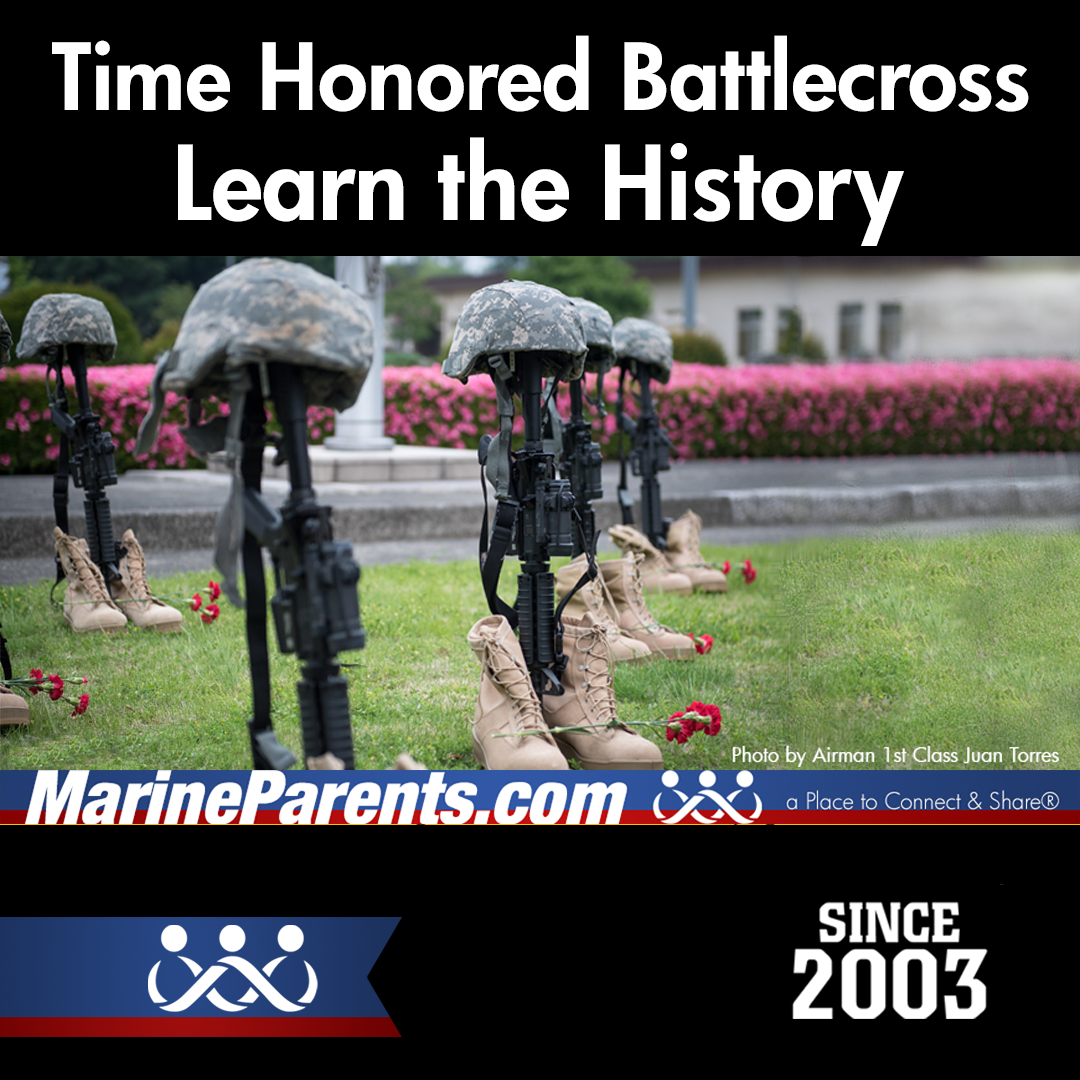 Learn the history and significance of the Battlefield Cross.
The first appearance of the "battlefield cross" is not a known fact. Some believe it may have been during the Civil War where it may have been used to signify the location of a dead soldier to be collected and buried during which time they would call a temporary truce.
During earlier wars, the configuration for the battlefield cross was a downward pointing rifle with a helmet perched on the stock. This image became more prevalent during World War I and II. It continued as a marker for the dead for the Graves Registration Personnel to remove the body for burial. It also started to become more of a memorial and a chance for their comrades to mourn and say goodbye.
Posted on 8/14/2000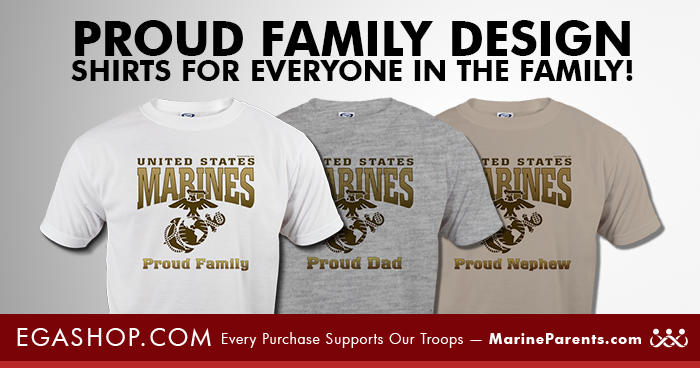 LET YOUR PRIDE SHINE WITH FAMILY DESIGNS!
OUR FAMILY DESIGNS ARE THE PERFECT WAY TO SUPPORT YOUR SERVICE MEMBER! What better way to show that you care than by what you wear? And don't forget to pick up extra for the whole family! OOH-RAH!