Tweet
American Flag Etiquette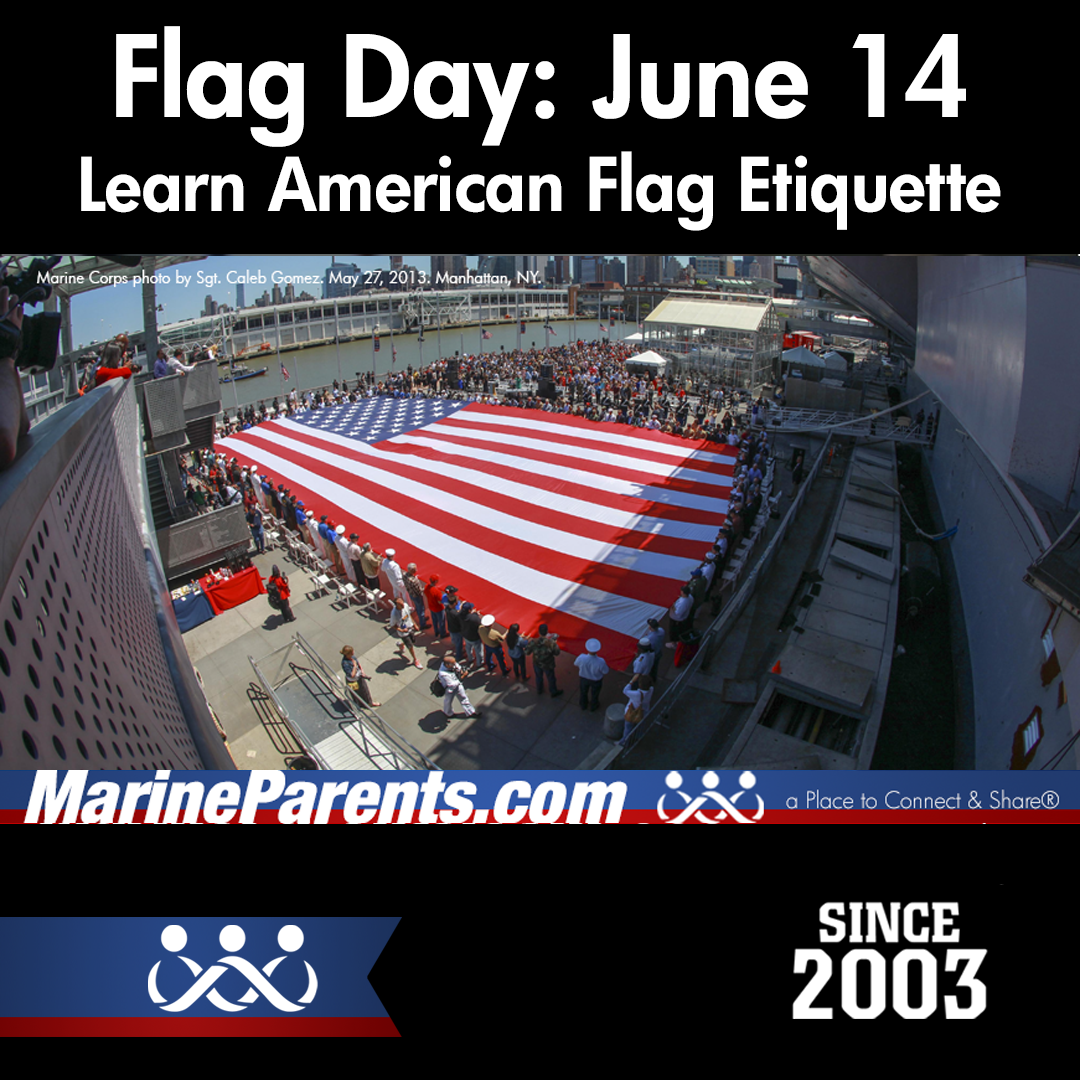 Learn the standards of respect, proper display, parading, and saluting of the U.S. Flag.
Flag Day is June 14 of every year. The American Flag is an important symbol for our country and represents the unity of America, our common cause, and the hope for a better tomorrow. The Flag Code formalizes the way in which we should respect the flag.
Learn the standards of respect, how to display the flag, how to raise and lower the flag, how to salute the flag, and when to show "mourning" with the American Flag. Visit our page to learn more and share with others.
Marine Corps Gifts & Collectibles ON SALE!
Do you need ideas for a gift? This category is for you! Your Marine would be happy to have any one of these amazing items!