Tweet
3 Reasons to Shop at the EGA Shop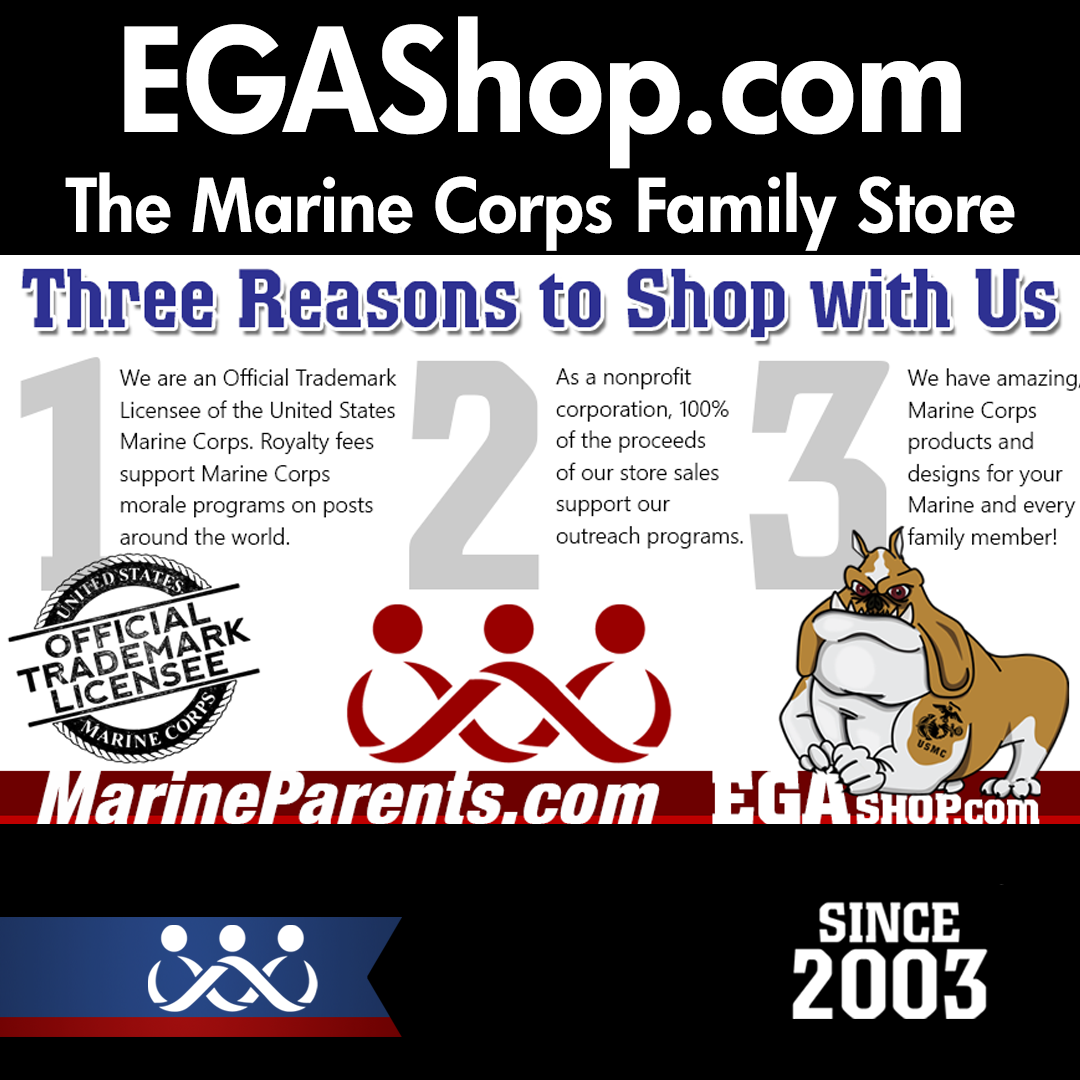 Official Marine Corps Licenses, Nonprofit, Great Products!
We are an official trademark licensee of the United States Marine Corps. Royalty fees support Marine Corps morale programs on posts around the world.
As a nonprofit corporation, 100% of the proceeds support our outreach programs.
We have great products and designs for every member of your family!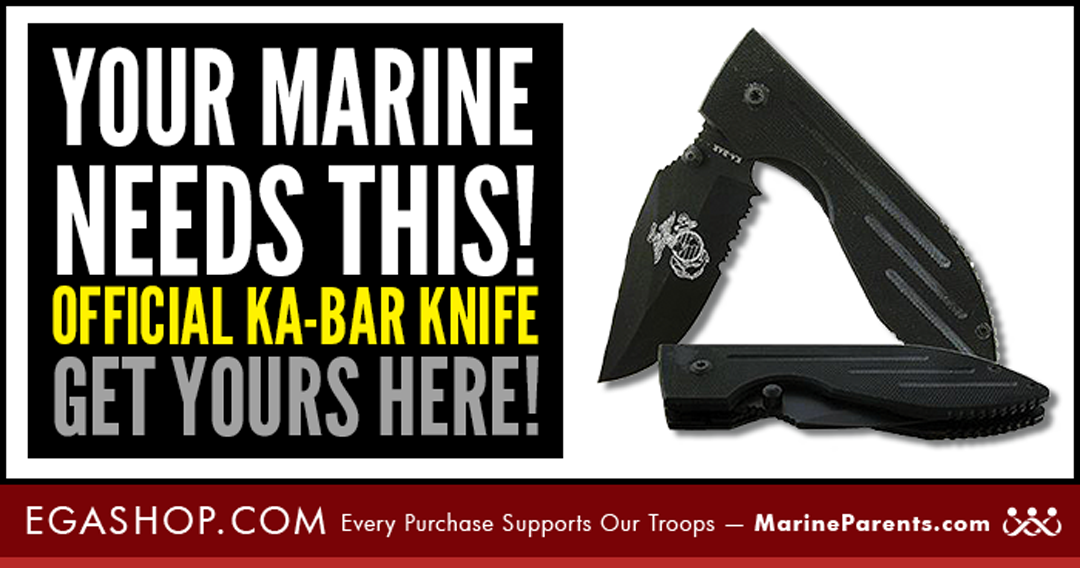 YOUR MARINE NEEDS THIS!
Get your Marine something that will last a lifetime! This official KA-BAR knife is the perfect graduation gift!