Tweet
First Phone Call at Boot Camp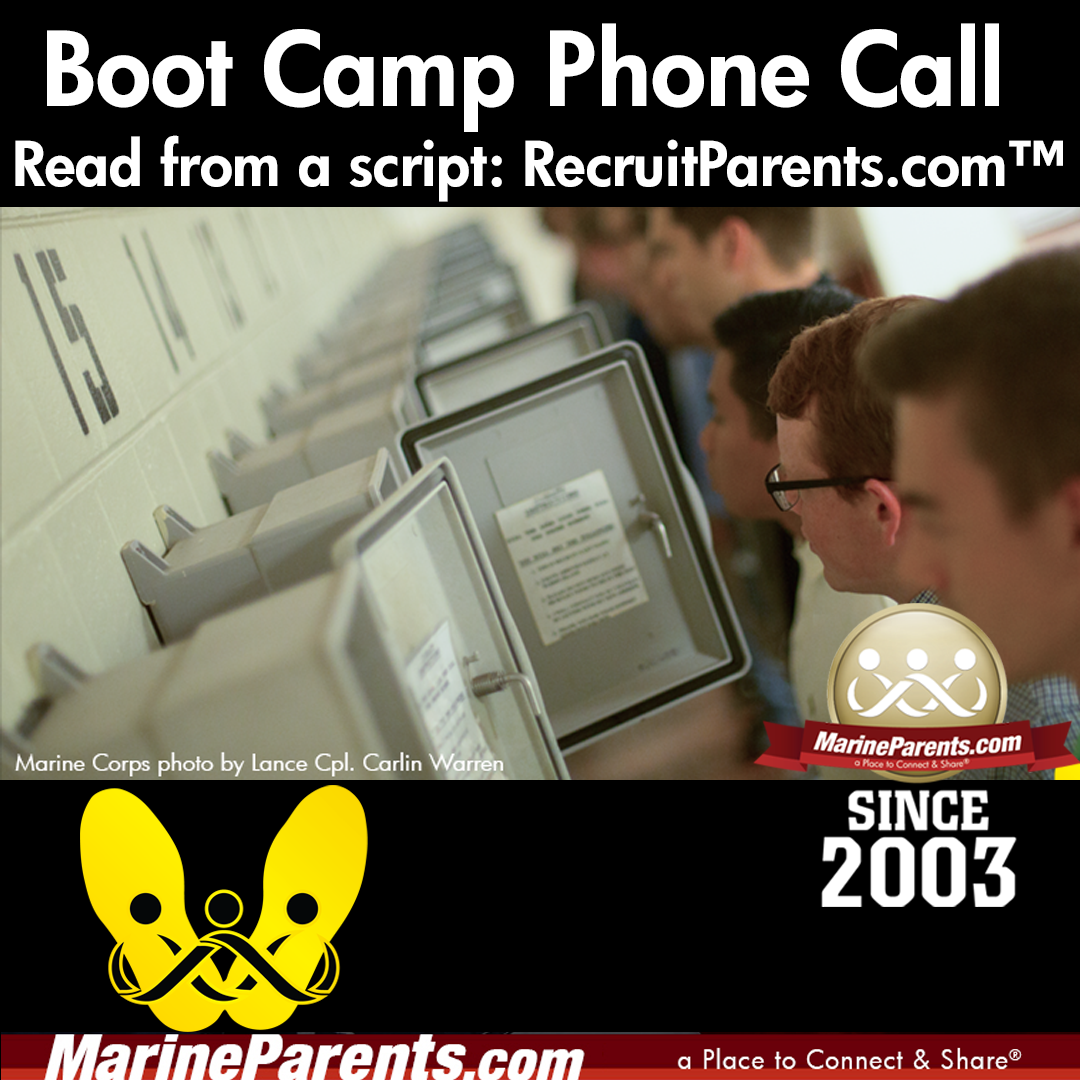 Recruits are allowed to make a phone call to inform their loved ones they have arrived safely.
All new Marine recruits make a phone call home after arriving at the Recruit Depot. The sole purpose of this first phone call is to notify the family that their recruit has arrived safely.
It's a short scripted phone call and typically you'll hear others talking in the background with Drill Instructors using their best "Drill Instructor" voice giving directions. Some families record the call on their phone. What was your experience?
Posted on 1/25/2023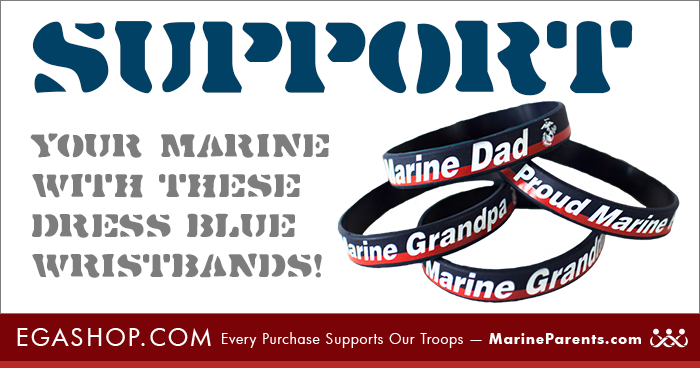 DRESS BLUE WRISTBANDS ARE BACK IN STOCK!
Get some from your family and friends and show your support!