Tweet
10-Day Leave After Boot Camp Graduation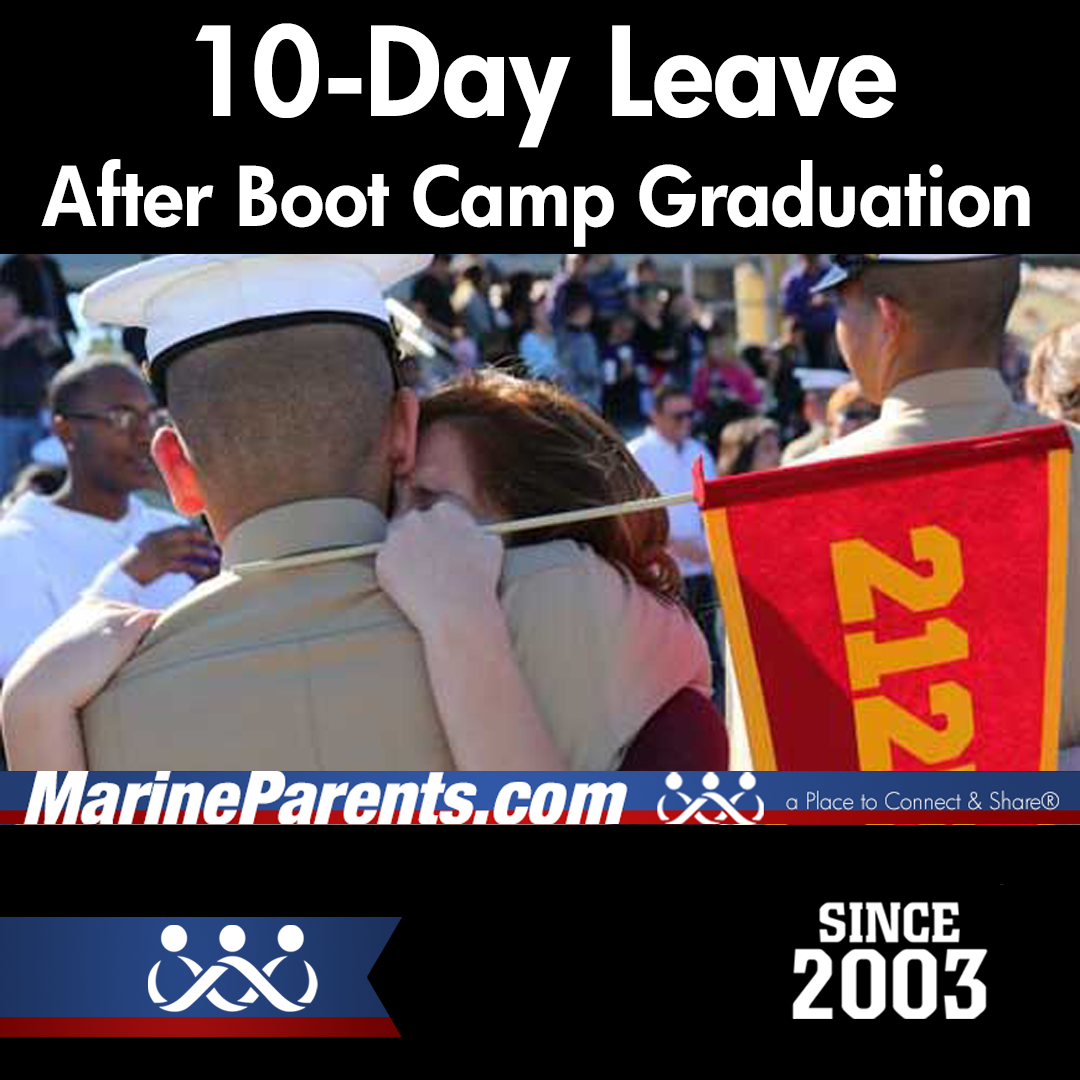 Learn about the 10-day leave Marines earn after completing recruit training.
The next phase of training after boot camp is SOI, or School of Infantry. Your new Marine is entitled to ten days leave after recruit training. Your new Marine may report to SOI early in order to save leave if desired.
Your Marine should listen, read, pay attention to, and ask questions about his/her orders before departing the Recruit Depot. Your Marine will have a copy of his/her orders with them when they leave the Recruit Depot.
Your Marine is required to check in no later than 1300 (that's 1:00 p.m.) on the date designated on his/her orders. Your Marine can find these by looking on the signed receiving endorsement on the bottom front paper of his/her orders. Marines are required to report directly to the school if they arrive early; they are NOT to get a hotel room in town.
Photo Credit: A new Marine hugs a loved one after graduating from recruit training at Marine Corps Recruit Depot San Diego, January 23, 2015. —(USMC photo/released).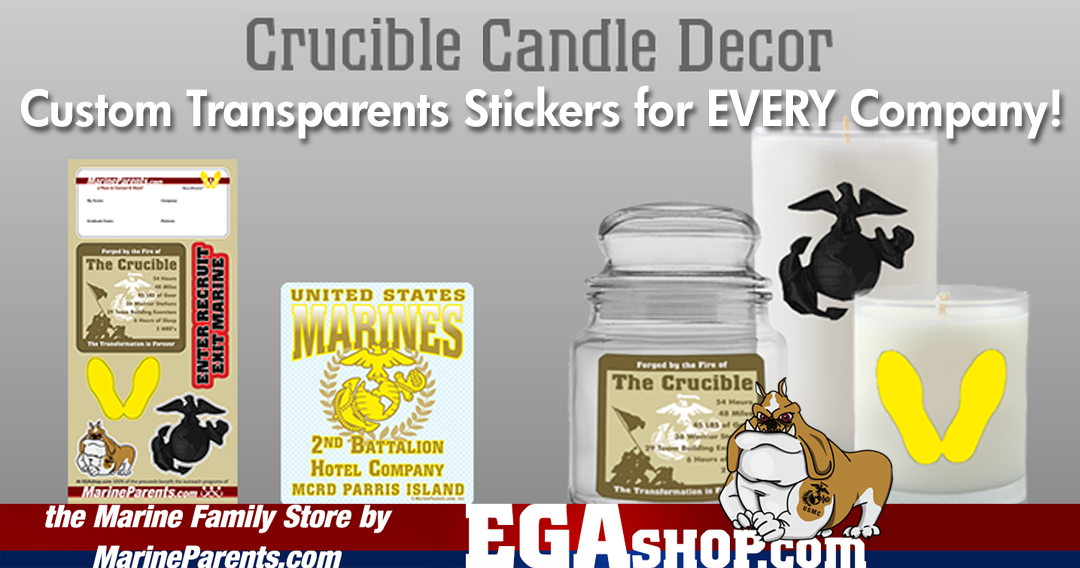 Crucible Candle Stickers
Light a candle to support your recruit during the crucible! Decorate a glass-jar candle with these transparent stickers featuring YOUR recruit's battalion and company for Parris Island or San Diego. Sold as a set of 4 plus we have crucible candle stickers.