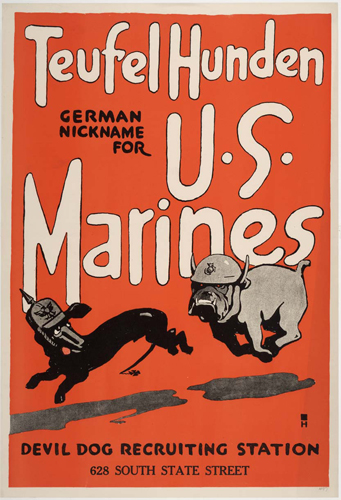 *Image info: A recruiting poster by Charles B. Falls makes use of the "Teufel Hunden", or "Devil Dog", nickname given by German troops to American Marines for their ferocious fighting style.
(public domain image/released).
German Troops Attack American Forces in France
On June 2, 1918, the German 28th Division attacked American troops on the Paris-Metz Road, hitting the American 2nd Division, including the 4th Marine Brigade. The Marines opened fire with deadly accuracy, helping hand German troops a setback that set the stage for Marine victory at Belleau Wood which would soon follow.