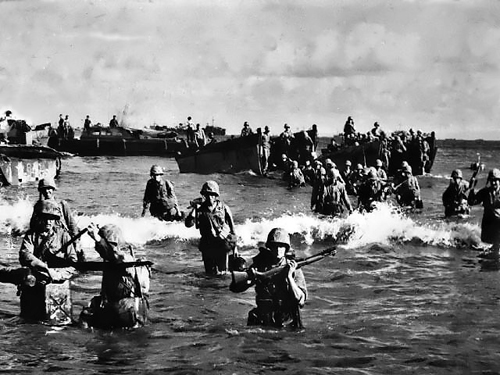 *Image info: Marines wading ashore on Tinian.
(U.S. Government photo/released).
Tinian Declared Secure
On August 1, 1944, Major General Harry Schmidt, commander of V Amphibious Corps, declared the island of Tinian secure. This declaration came after nine days of fighting Japanese forces that were occupying the island.
The combination of surprise, heavy preassault bombardment, and effective logistical support resulted in significantly fewer casualties (344 killed and 1550 wounded) than were experienced in previous landings during the Corps' Pacific Campaign. As a result, the assault on Tinian was coined "the perfect amphibious operation of World War II."