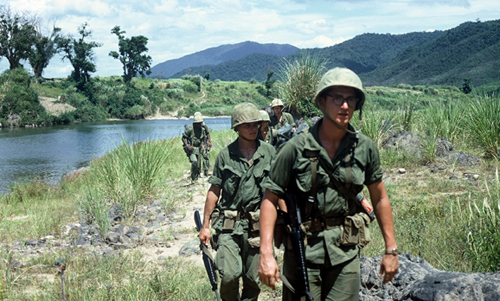 *Image info: A squad of 3rd Platoon, Lima Company, 3rd Battalion, 3rd Marines patrolling along the Quang Tri River near CA LU Vietnam June 1967.
(photo by Russell Jewett/released.)
Operation Prairie II Begins
On February 1, 1967, elements of the 3rd Marine Division began Operation Prairie II in Quang Tri province, South Vietnam. The 46-day search-and-destroy operation, which concluded on March 18, 93 Marines and 693 enemy troops were killed.