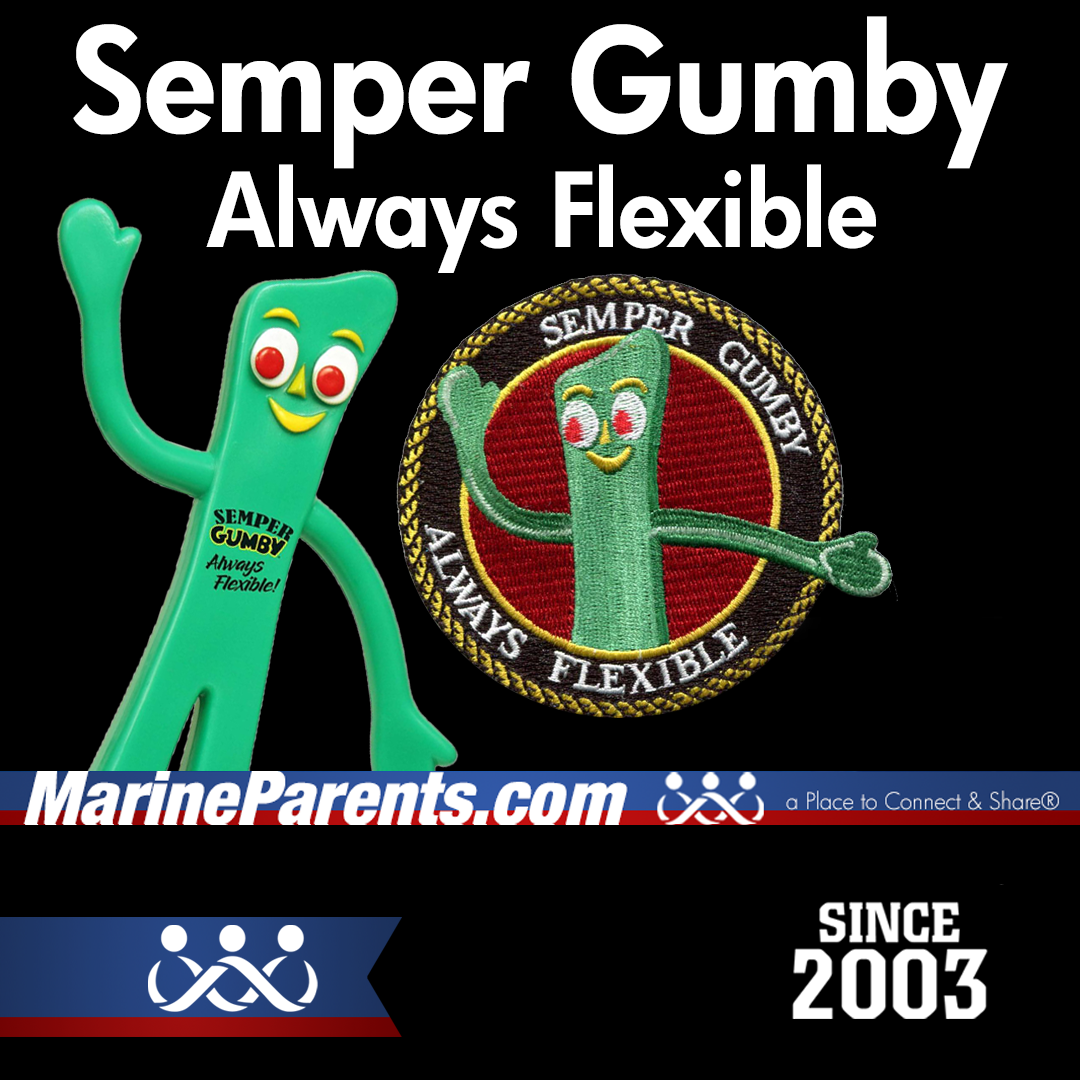 Semper Gumby in the Marine Corps means Always Flexible.
Semper Gumby in the Marine Corps means "Always Flexible" and is a play on the Marine Corps slogan "Semper Fidelis" or "Semper Fi" meaning "Always Faithful". In the Marine Corps, whether a family member or a Marine, we quickly learn that Semper Gumby is a way of life! He's a true icon of the Marine Corps family.
Gumby, as an original toy and character of a television story, was created by Art Clokey. The design is copyright to the Clokey family who has granted permission for Marine Parents to use the image in "Semper Gumby" products and T-shirts. To shop for Semper Gumby, visit our Eagle, Globe, and Anchor Shop, The EGA Shop. Our Semper Gumby is an officially licensed product.
Posted on 2/18/2023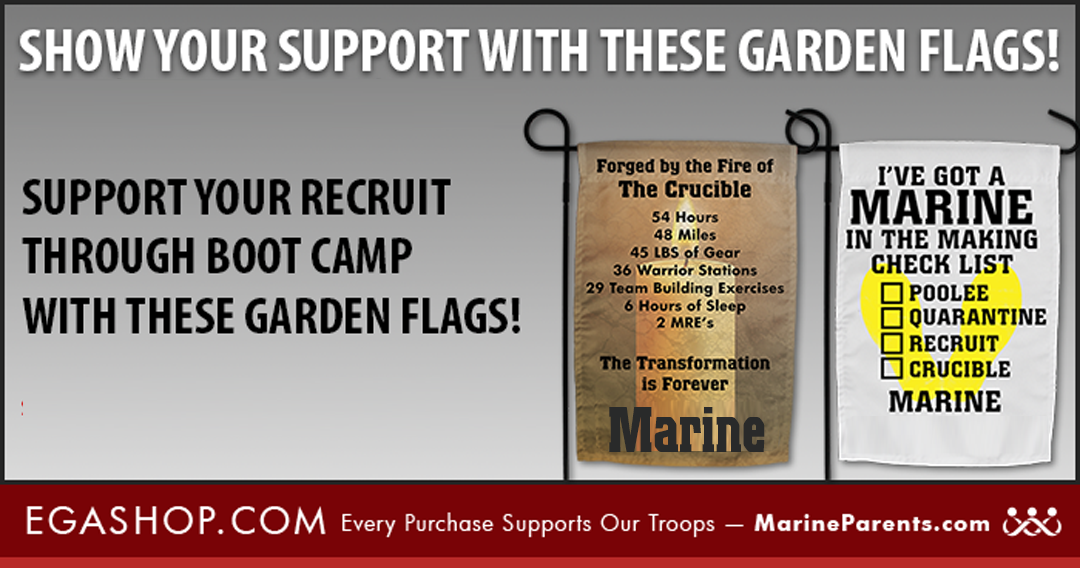 Support your recruit through boot camp!
Your recruit needs your support! Get these garden flags and cheer them on!