Tweet
MarineParents.com Website Map
Use this website map as a guide to navigate our website!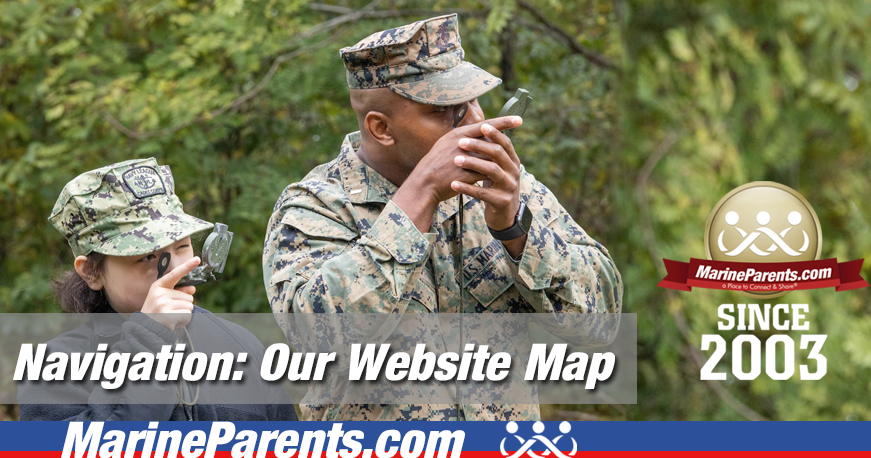 Posted on 4/11/2022
For help navigating our website, use this map of pages on MarineParents.com: a Place to Connect & Share®.
I want to thank MarineParents.com so much!! You have calmed many fears and worries that I have had. Thank you for your dedication, time, and love!! Brigitte, Marine Mom, 2017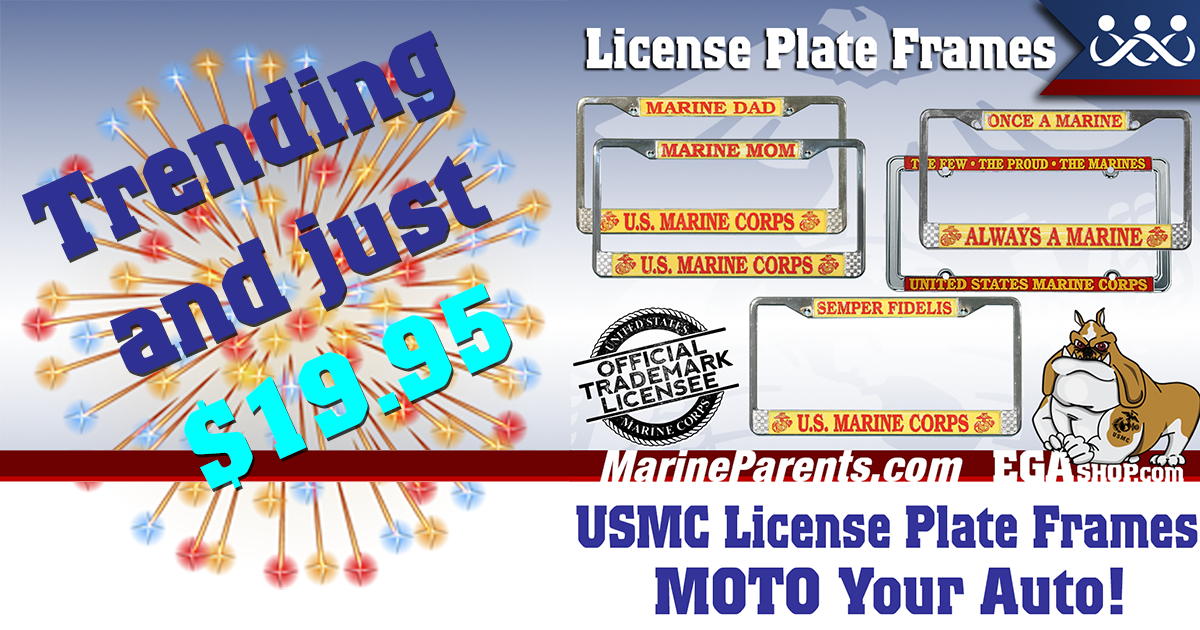 USMC LICENSE PLATE FRAMES
MOTO your auto with these USMC license plate frames! Show off that Semper Pride!