Tweet
Website Map for Families of Officers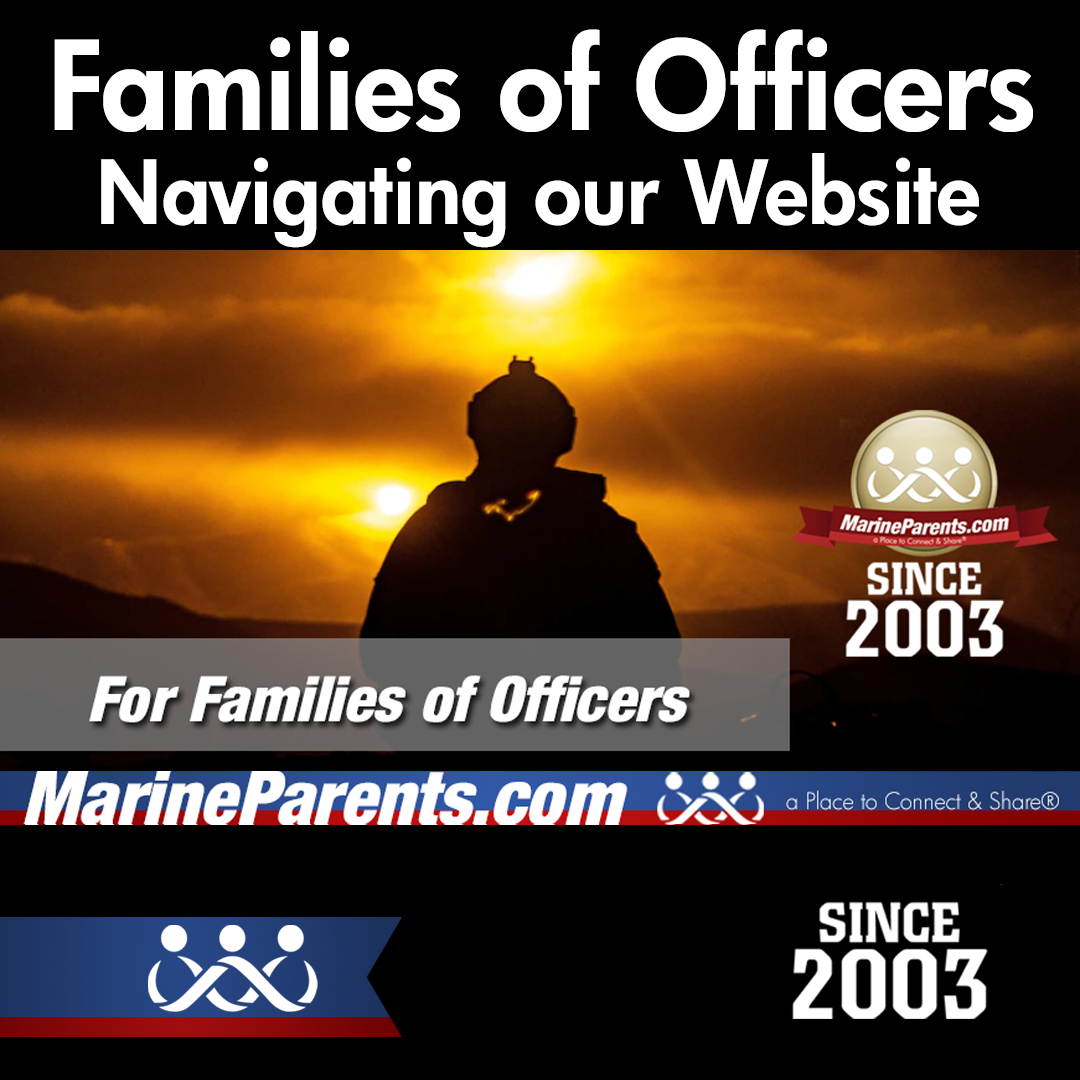 Use this as a guide to navigate the officers section
For family members of officers needing help navigating our website, use this map of officer's pages on MarineParents.com: a Place to Connect & Share®.
I want to thank MarineParents.com so much!! You have calmed many fears and worries that I have had. Thank you for your dedication, time, and love!! Brigitte, Marine Mom, 2017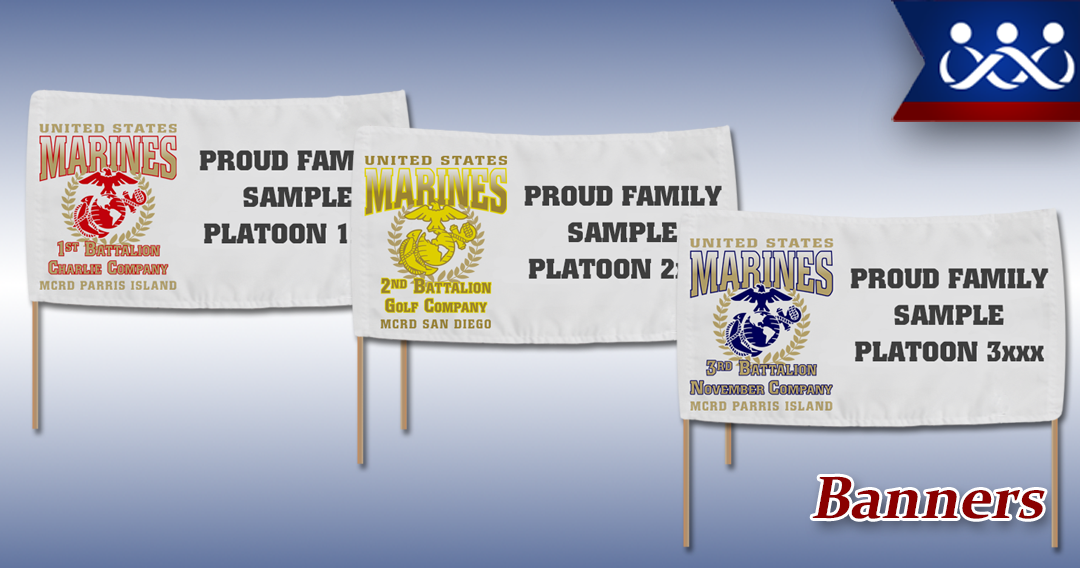 GRADUATION BANNERS ARE BACK!
Show your support by holding that graduation banner high!