Tweet
The Matrix and Recruit Parent Articles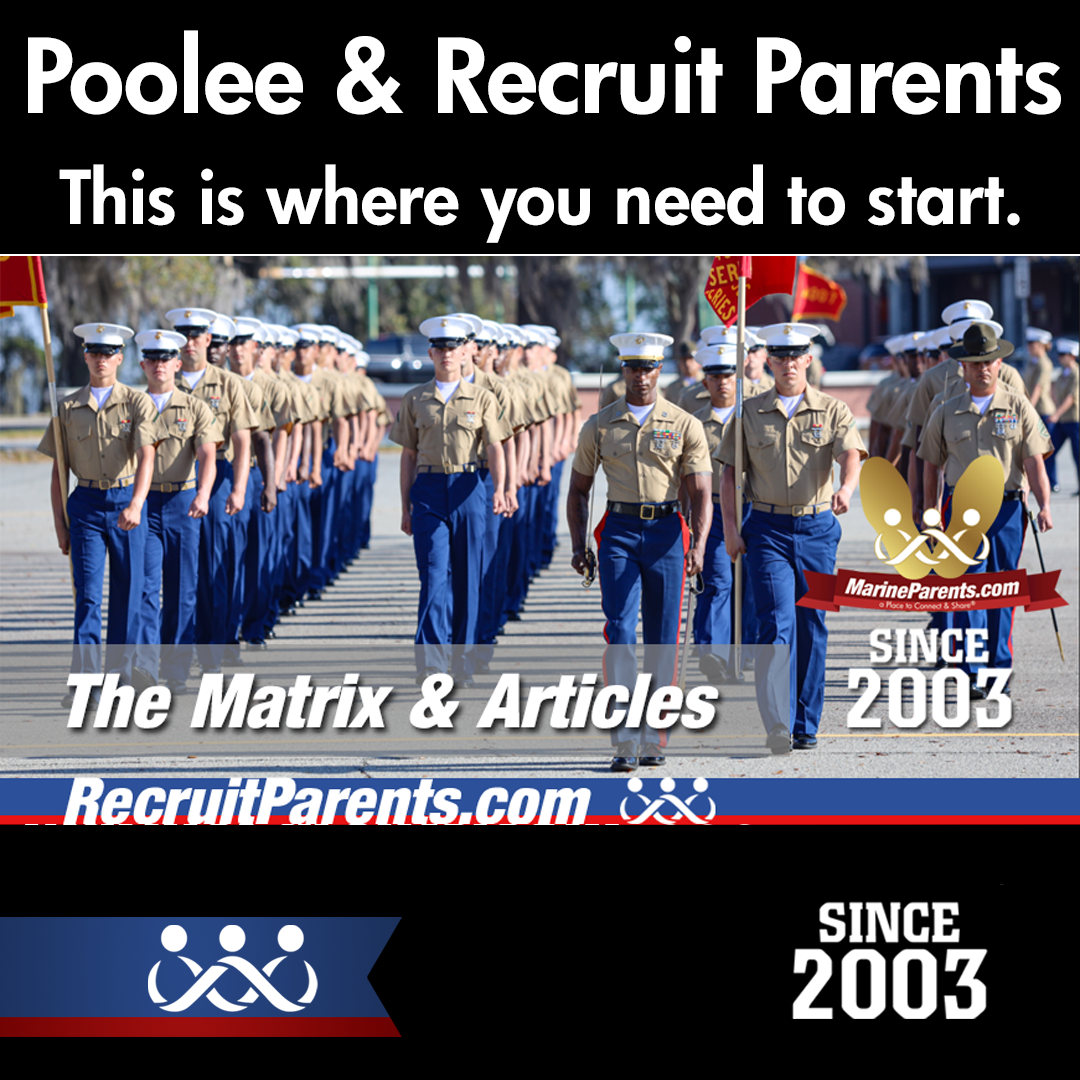 The Perfect Starting Point for Parents of Poolees & Recruits
Get started here preparing for your son or daughter leaving for Marine Corps Recruit Training, also known as Boot Camp at both Parris Island and San Diego.
Posted on 3/13/2023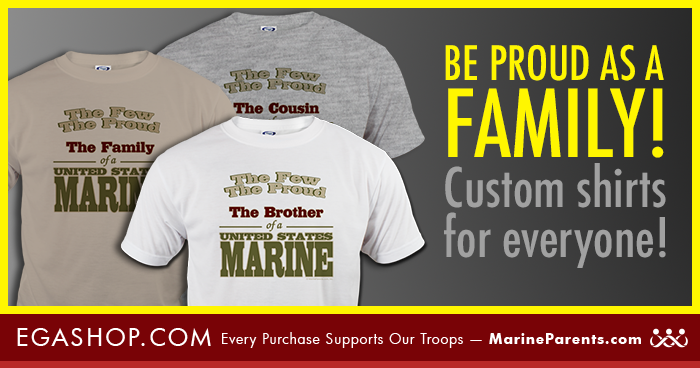 THE FEW, THE PROUD, THE FAMILY...
OF A UNITED STATES MARINE! Let the world know you're a Proud Marine family member by rocking this design!