Tweet
PTSD Coach App
A Free Downloadable App for Veterans and their Family Members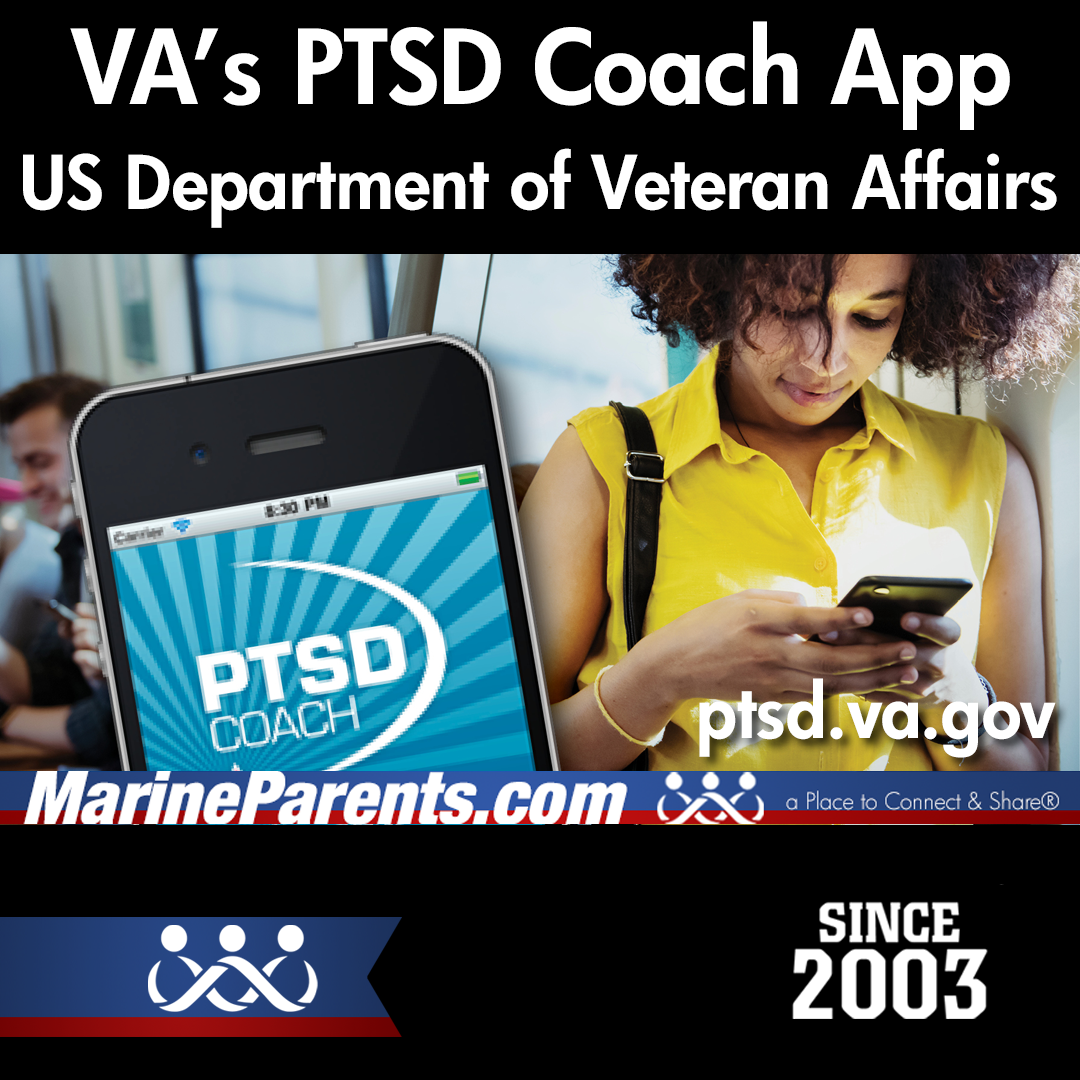 Posted on 6/21/2022
Together with professional medical treatment, the VA's PTSD Coach app provides you with resources you can trust. If you have or think you might have PTSD, this app is for you. Family and friends can also learn about PTSD and coping from this app.
PTSD Coach has now been downloaded over 500,000 times in 115 countries around the world.
— VA Website
The PTSD Coach app can help you learn about and manage symptoms that often occur after trauma. Features include:
Reliable information on PTSD and treatments that work
Tools for screening and tracking your symptoms
Convenient, easy-to-use tools to help you handle stress symptoms
Direct links to support and help
Always with you when you need it
Providing you with facts and self-help skills based on research.
NOTE: PTSD is a serious mental health condition that often requires professional evaluation and treatment. PTSD Coach is not intended to replace needed professional care.
The questionnaire used in PTSD Coach, the PTSD Checklist (PCL), is a reliable and valid self-report measure used across VA, DoD, and in the community, but it is not intended to replace professional evaluation.
June is PTSD Awareness Month. Learn more at WST.marineparents.com/pts-month.asp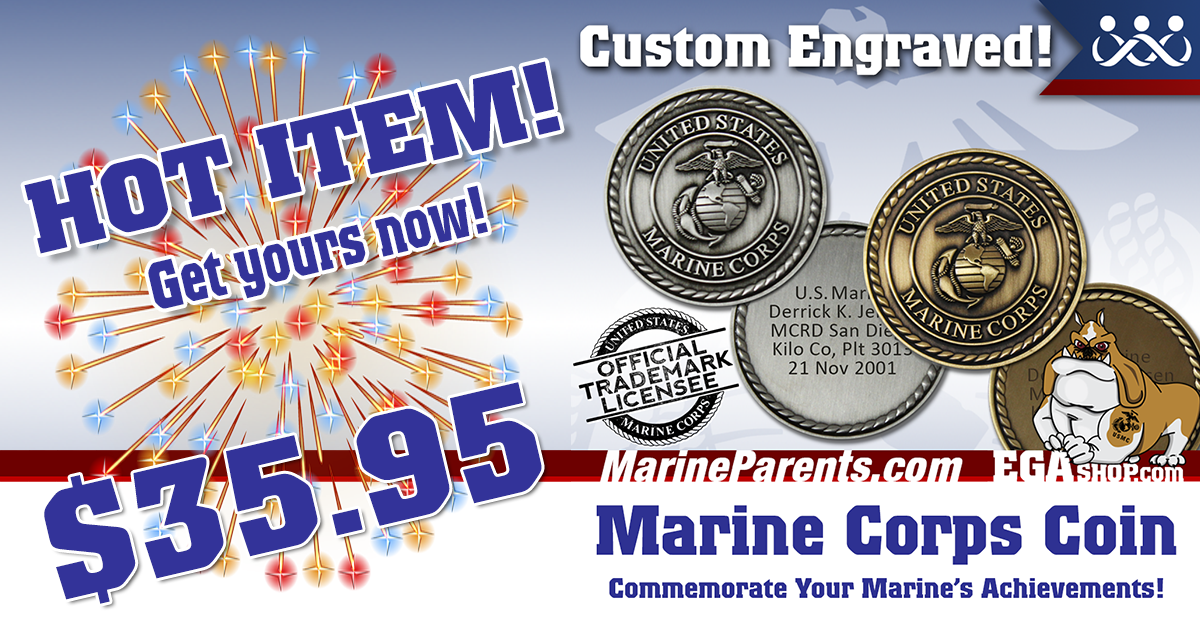 CUSTOM ENGRAVED COIN
Commemorate the achievement and add to your Marine's collection today!