Tweet
Flag Flies Continuously at Marine Corps Memorial
June 12, 1961 in Marine Corps history.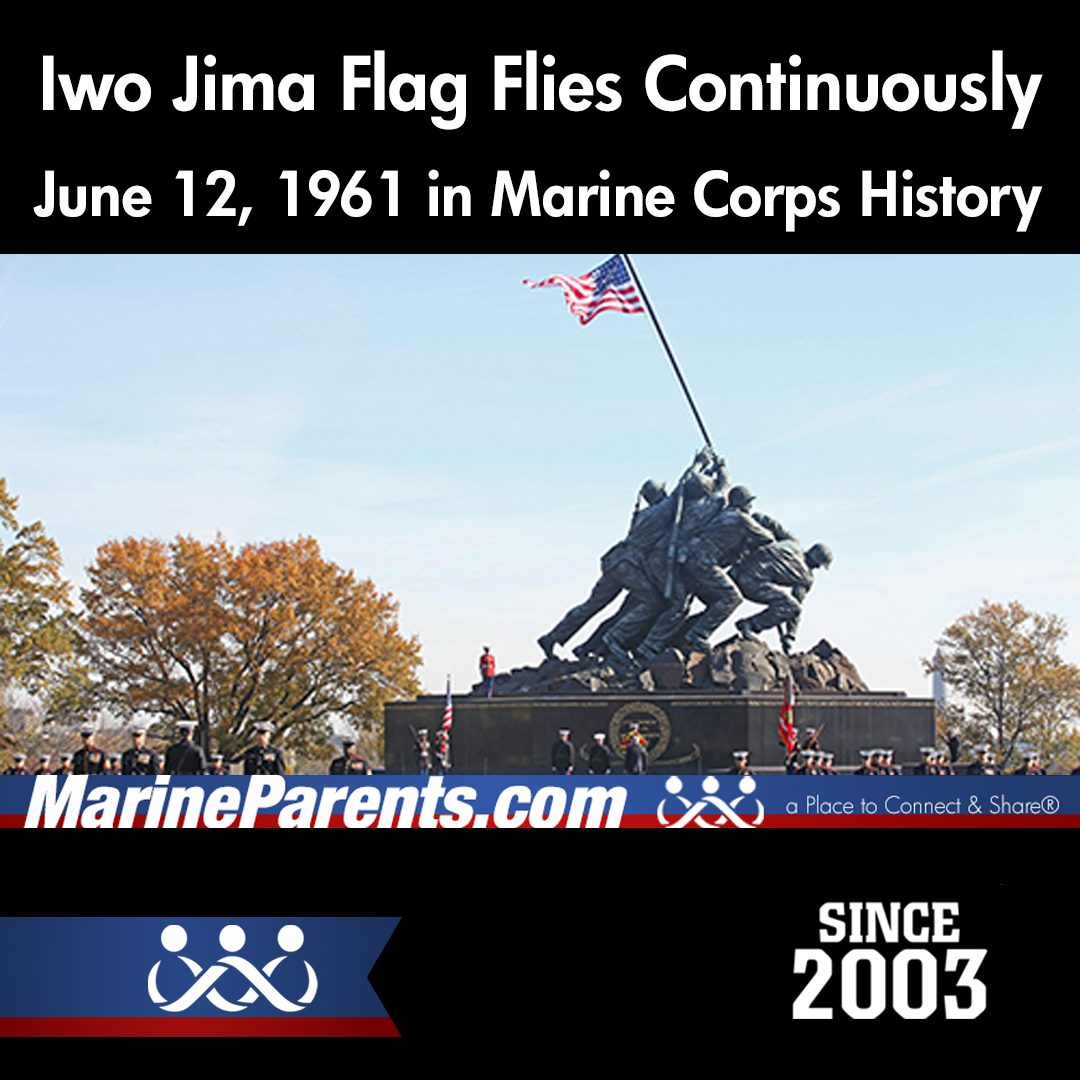 Posted on 6/12/2022
On June 12, 1961, President John F. Kennedy signed a Presidential Proclamation calling for the American flag to be flown at the Marine Corps War Memorial in Arlington, Virginia, "at all times during the day and night."
The proclamation came as a result of discussions between the Attorney General's office and Marine Corps officials earlier that year on improving the visibility and appearance of the monument.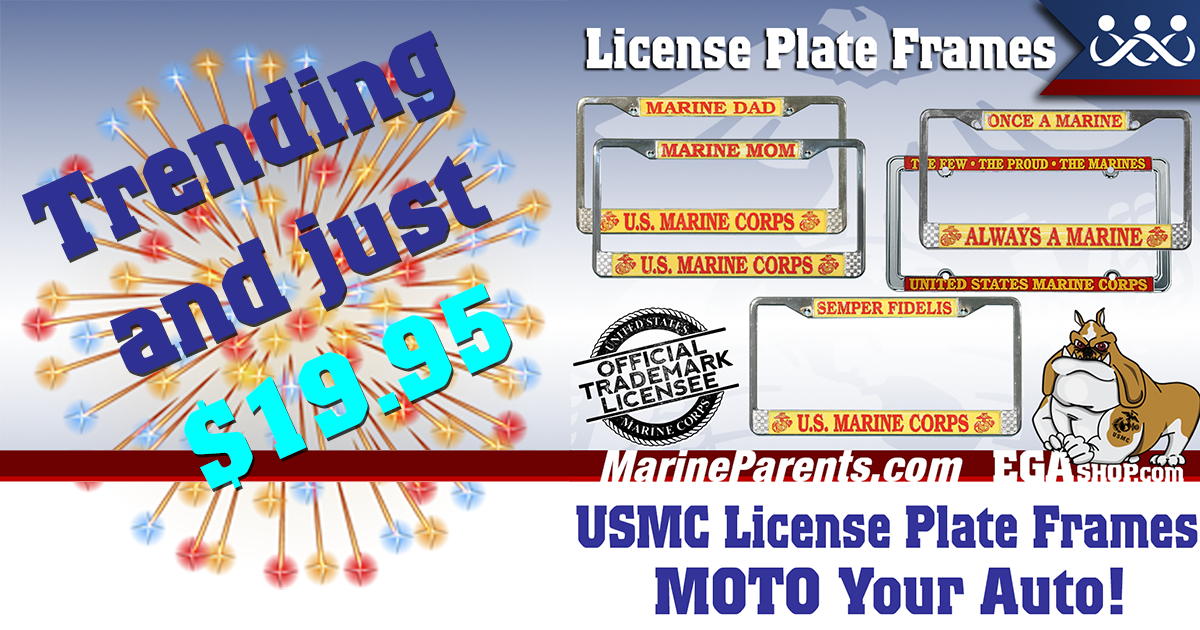 USMC LICENSE PLATE FRAMES
MOTO your auto with these USMC license plate frames! Show off that Semper Pride!