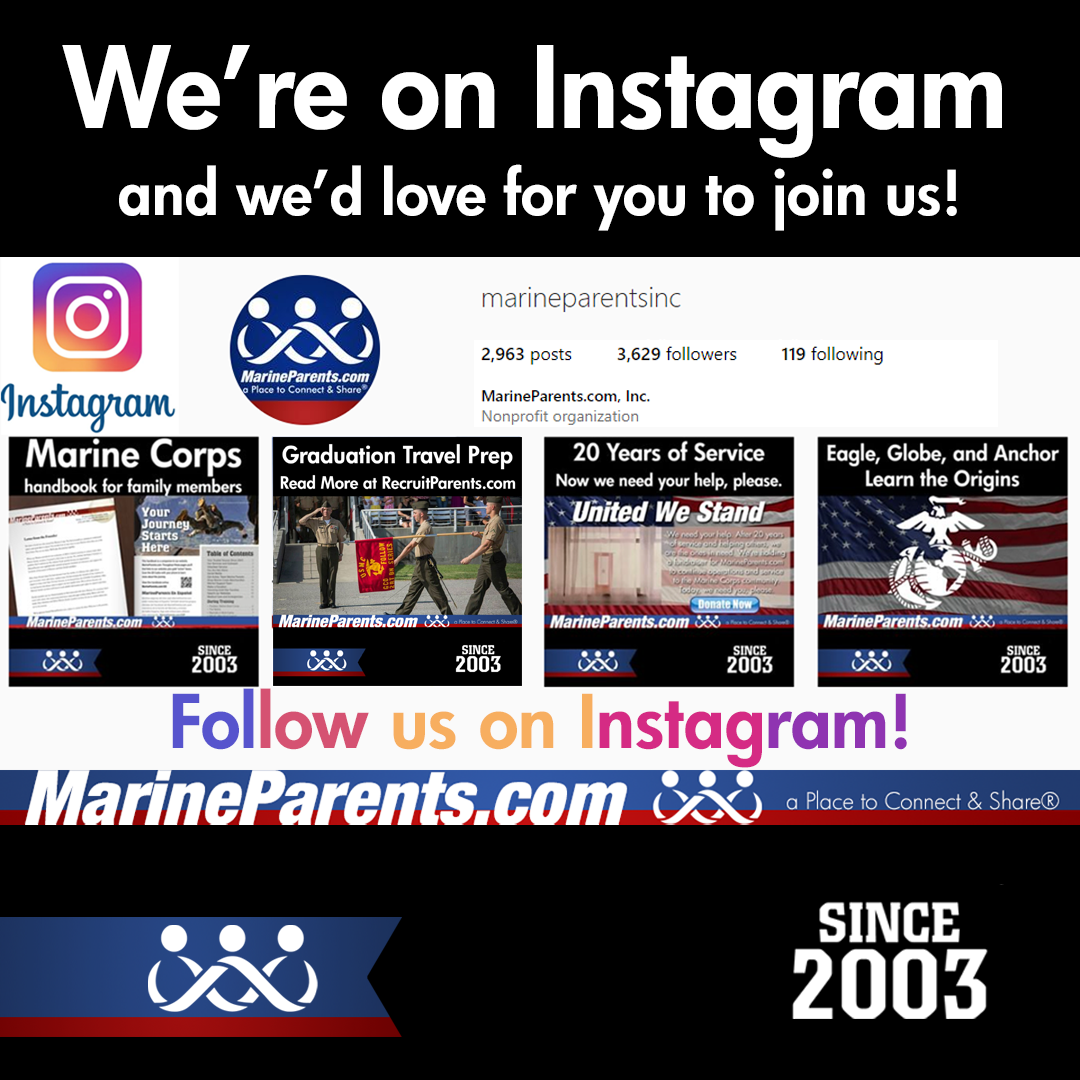 @MarineParentsInc and we'd love you to join us!
We've got great stuff on Instagram and adding more content daily. Take a minute to follow us and see what's up!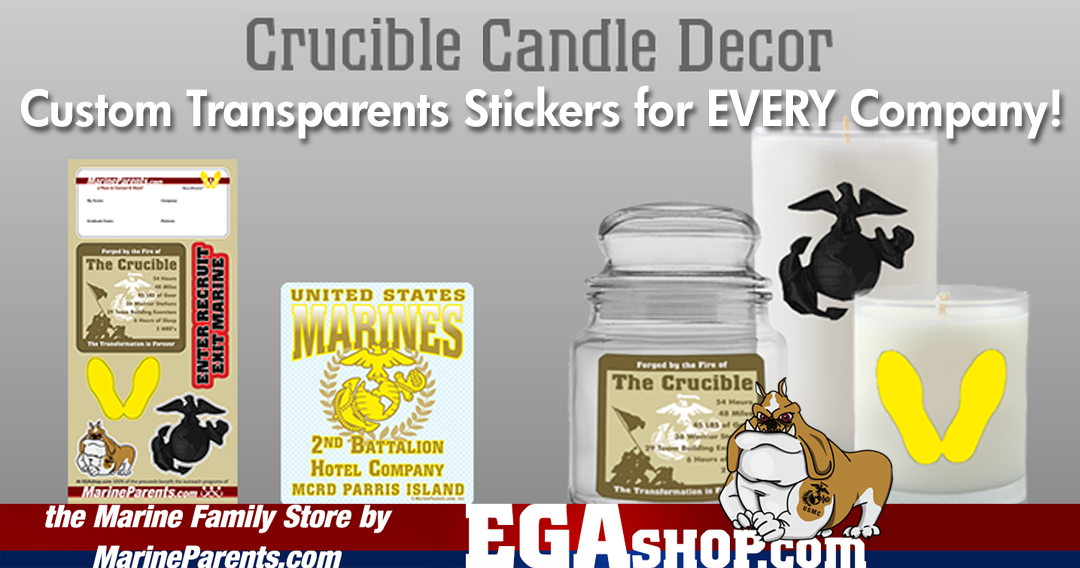 Crucible Candle Stickers
Light a candle to support your recruit during the crucible! Decorate a glass-jar candle with these transparent stickers featuring YOUR recruit's battalion and company for Parris Island or San Diego. Sold as a set of 4 plus we have crucible candle stickers.