Tweet
We're on Instagram
@MarineParentsInc and we'd love you to join us!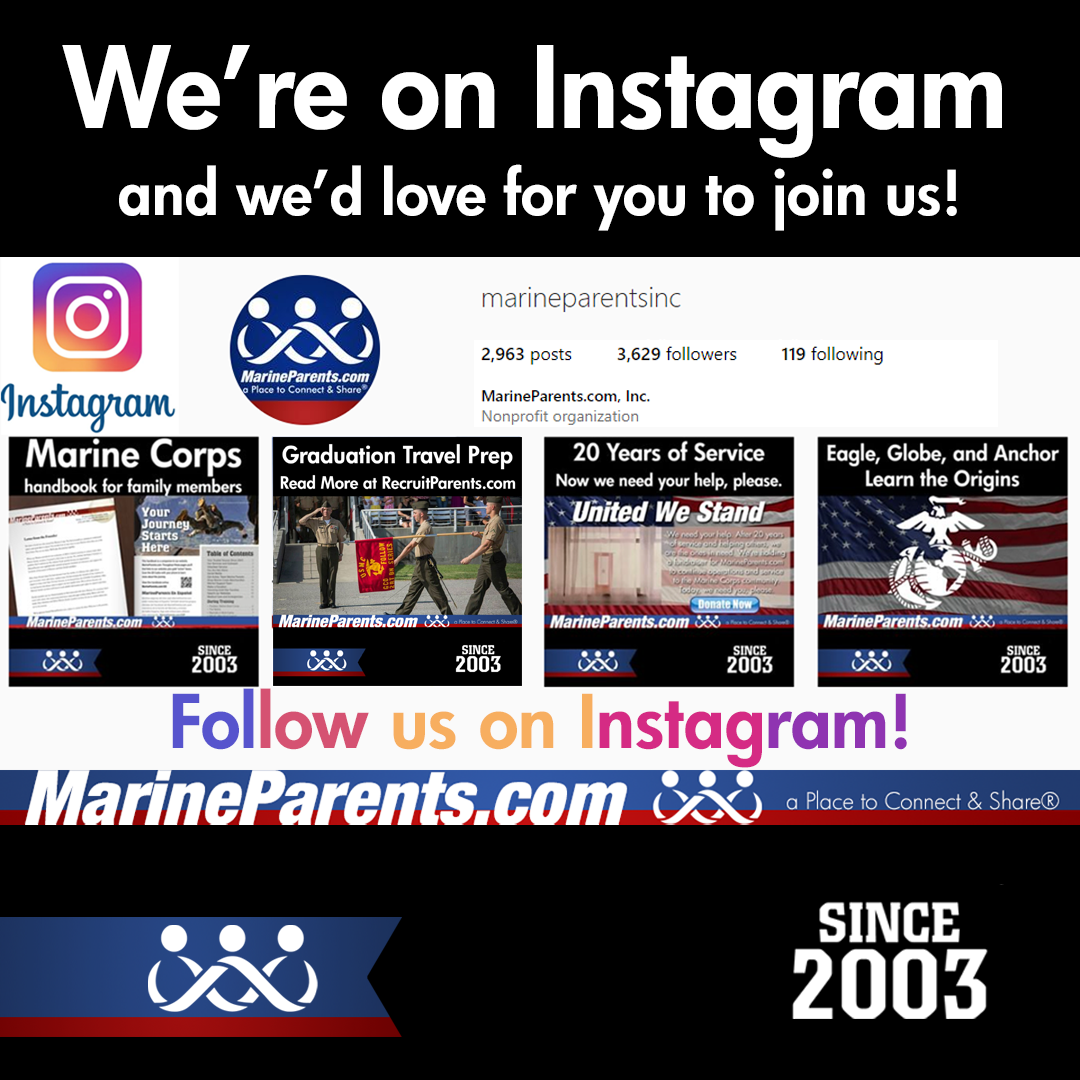 Posted on 5/21/2022
We've got great stuff going on in Instagram and adding more content each day. Take a minute to follow us and see what's up!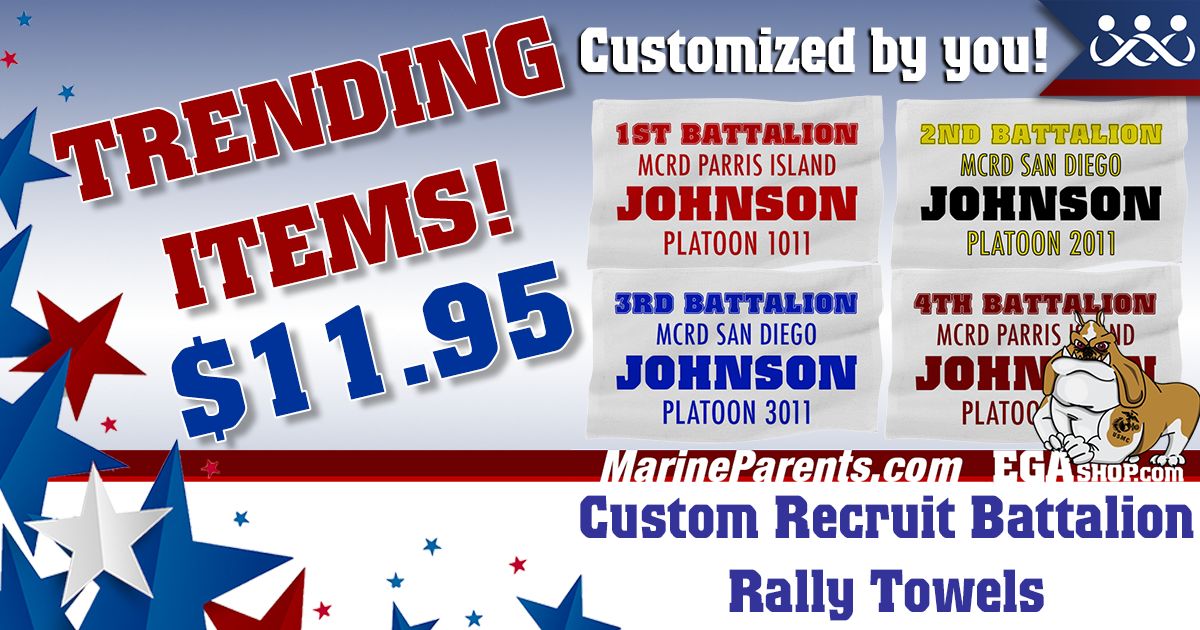 CUSTOM RECRUIT BATTALION RALLY TOWELS
Cheer on your Recruit at graduation with these CUSTOM battalion rally towels!