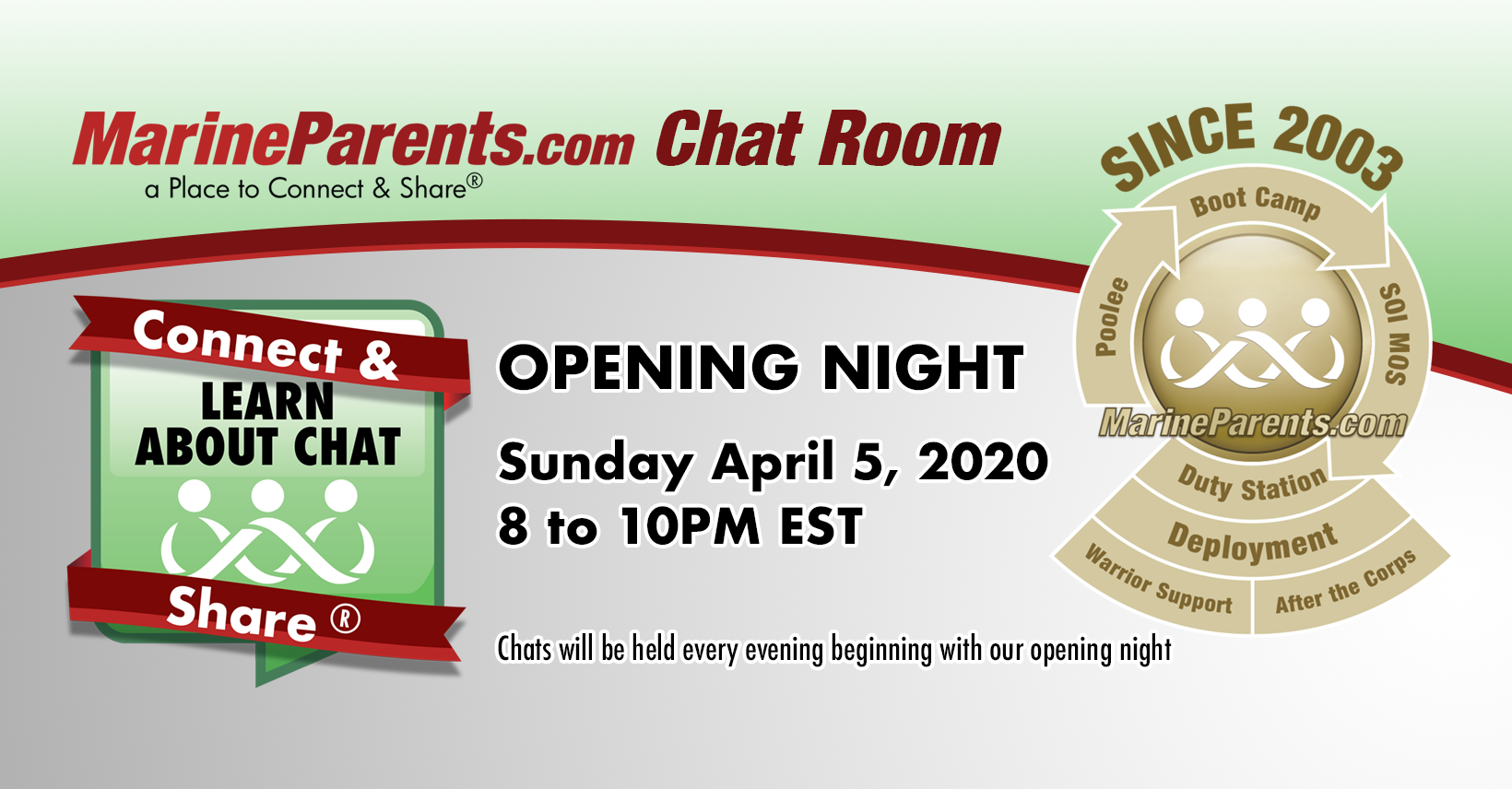 Real-Time Chat with Marine Families
Added April 3, 2020
Now you can chat in real-time with other Marine and recruit family members!
Our OPENING night is Sunday, April 5, 2020, and will be for ALL STAGES. Regardless of which stage your Marine or recruit is, EVERYONE is invited to attend opening night.
We have established a firm foundation of volunteers, and with COVID-19, we are not able to hold brick-and-mortar meetings in our states and local communities. Our hope is that the chat rooms can help to establish a personal connection by participating in real-time connections with volunteers and members.
We hope to hold SPECIAL CHAT TIMES hosted by volunteers for states, regions, local communities, and perhaps even invite recruiters for a poolee chat.
The chat room will be open for two hours a night during the evenings as noted for each time zone below:
8-10 PM Atlantic Time
8-10 PM Eastern Time
7-9 PM Central Time
6-8 PM Mountain Time
5-7 PM Pacific Time
These are uncertain times, but we will continue to find ways to support you through this journey and pass along the information you need for Marine or recruit's stage in the corps. WE ARE HERE FOR YOU!
Learn more about our chat rooms.