Tweet
Graduation & Travel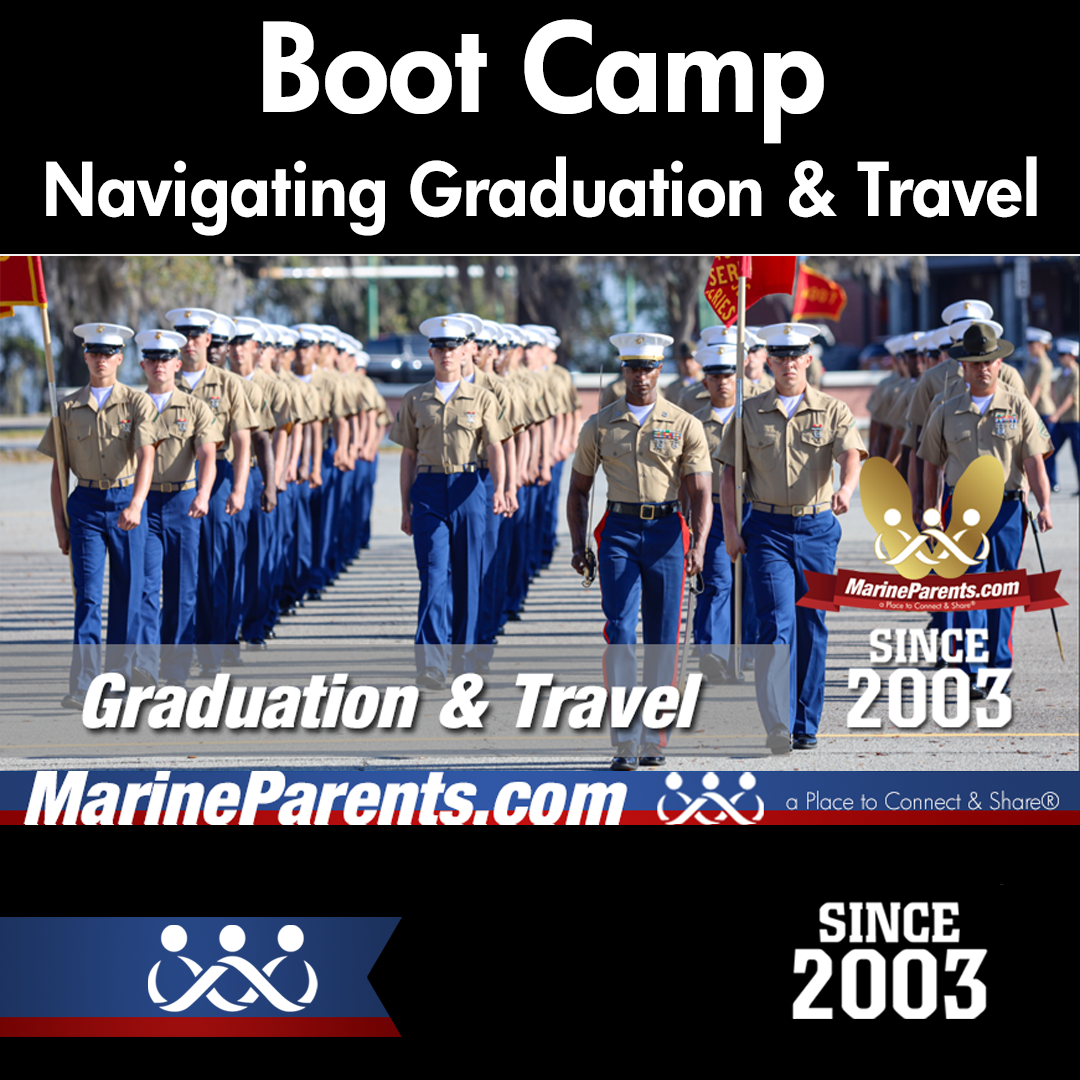 Everything you need to know about graduation & travel for Marine Corps boot camp.
Could there be more i's to dot and t's to cross when you're getting ready to go to your recruit's graduation from boot camp? Talk about an overwhelming time! Some families have never traveled out of state. For others, it's an old hat. Regardless, it's the moment you've been waiting to get that first hug from your newly-minted Marine! We've got tips for ALL travelers: both seasoned and brand new.
This page contains all the information you need for graduation and travel for Marine Corps boot camp. Some information for Parris Island and San Diego is different so be sure to choose the correct headings.
Posted on 1/27/2023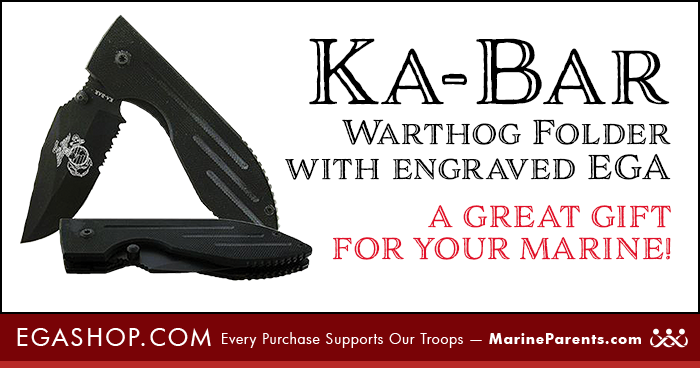 INVENTORY IS LOW!
This authentic Ka-Bar knife has the EGA engraved on the blade. OUR INVENTORY IS LOW! Get yours now!