Tweet
Operation Restore Hope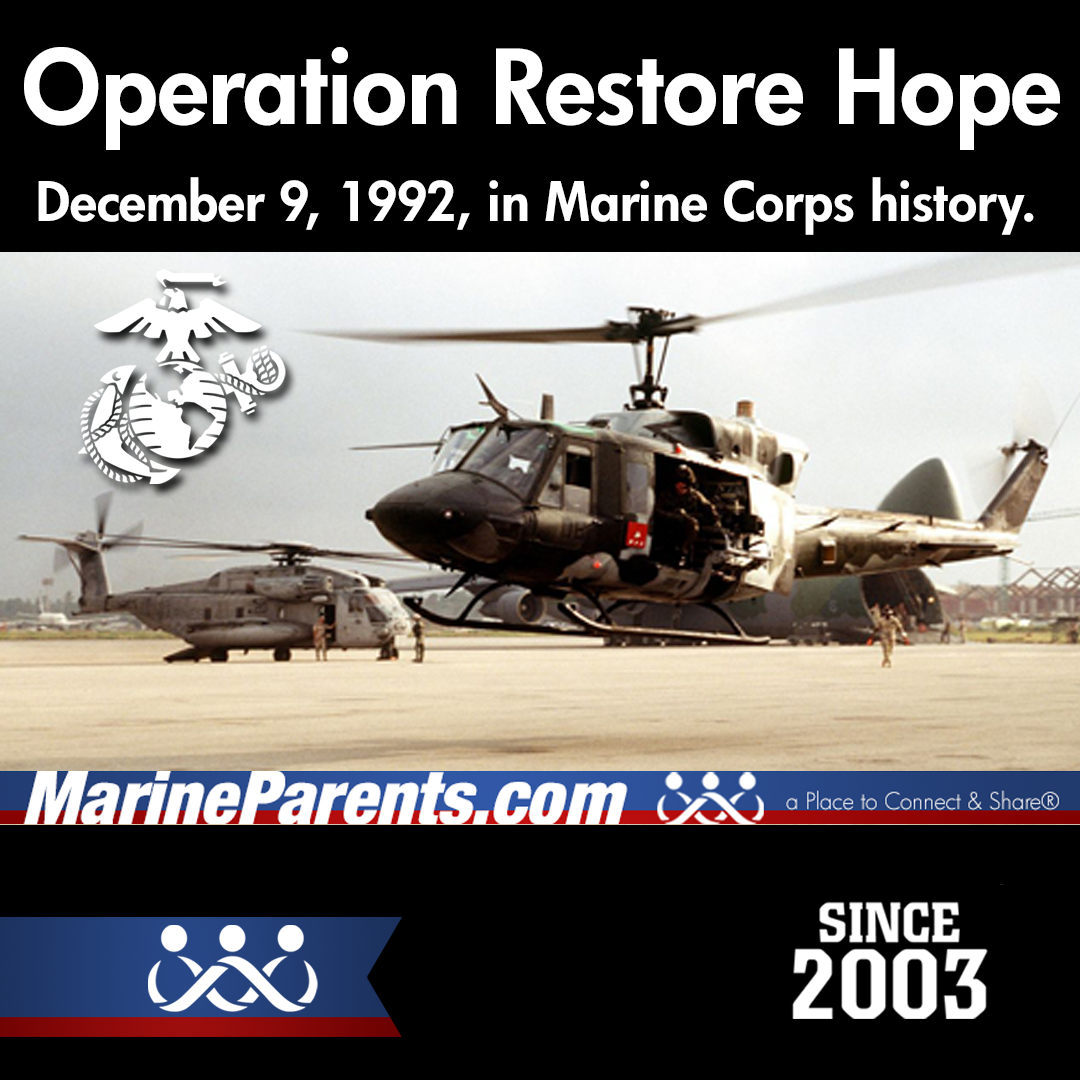 December 9, 1992, in Marine Corps history.
On December 9, 1992, Marines from the 15th Expeditionary Unit (special operations capable) landed in Somalia to begin Operation Restore Hope, the largest humanitarian relief operation of its kind.
Posted on 12/9/2000
YOUR MARINE NEEDS THIS!
It's Marine Essential Monday! Get your Marine this Ka-bar Warthog Folder with engraved EGA that they will use their entire career!