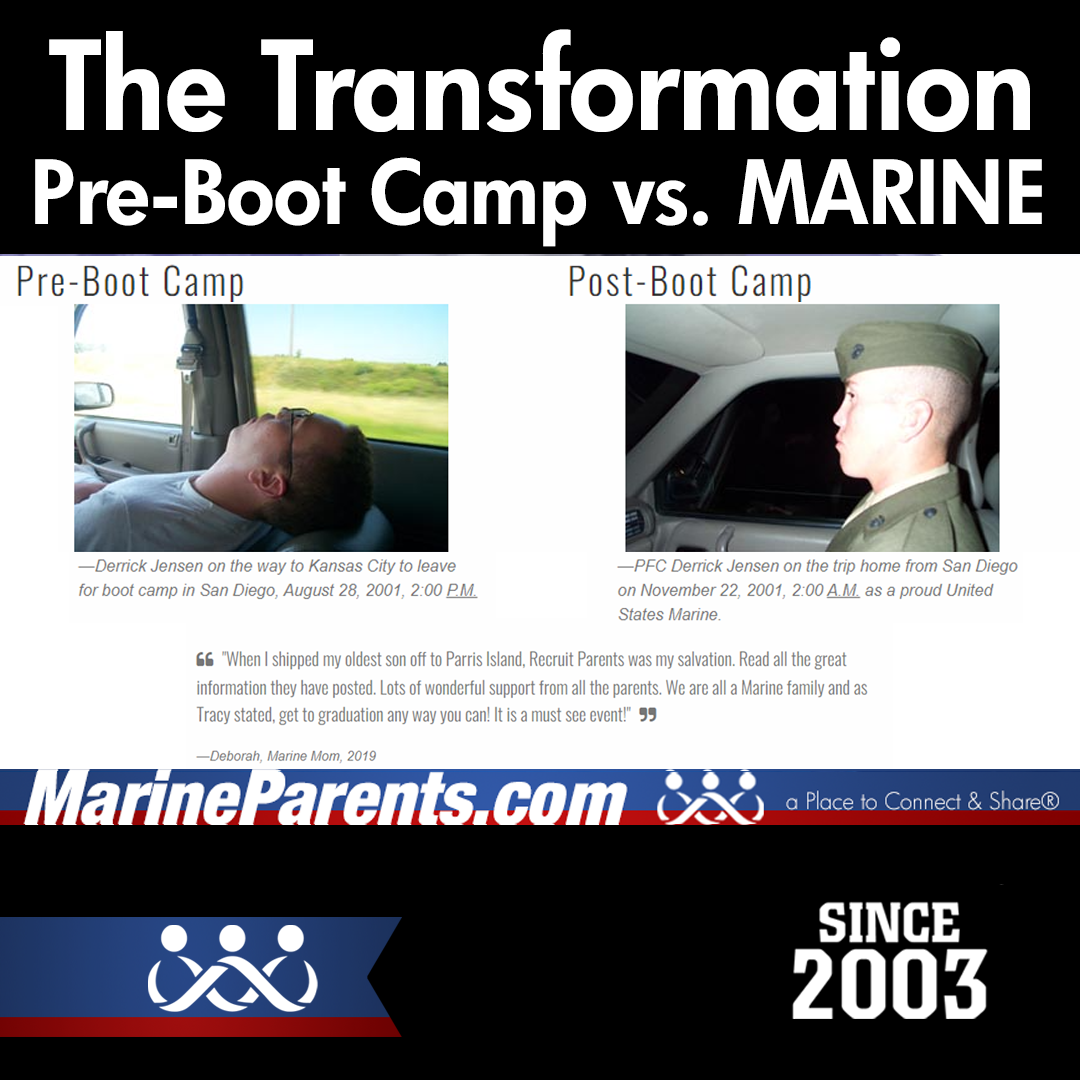 From Civilian to Marine in 13 Weeks
Read this story from the Founder of MarineParents.com, Tracy Della Vecchia. Included in the article on Recruit Parents are videos of the transformation from the Marine Corps.
My son was a Recruit in boot camp on 9/11. He'd been there two weeks. The time between then and when he graduated on November 21, 2001, seemed to last forever. I was glued to the news and wanted a letter from him every day. I only got three letters and two very short phone calls.
Photos property of Tracy Della Vecchia. Used with permission.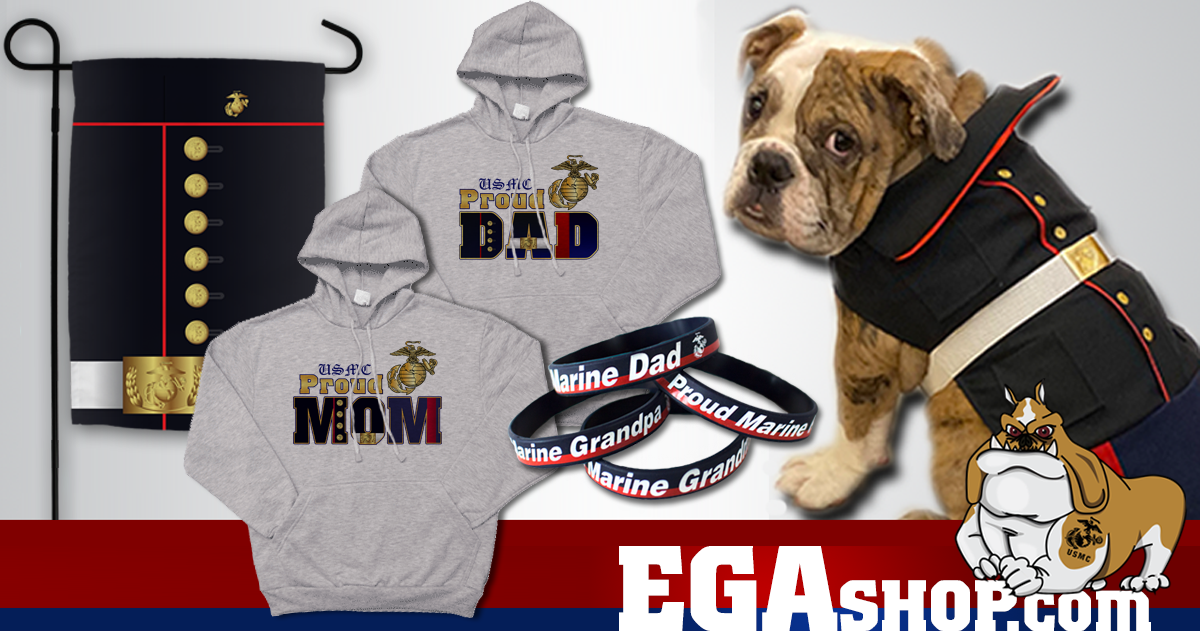 Dress Blue Mom and Dad Hoodies
Great Marine Corps Dress Blue-themed items,including our popular hoodie!