Tweet
Deployment Pages on MarineParents.com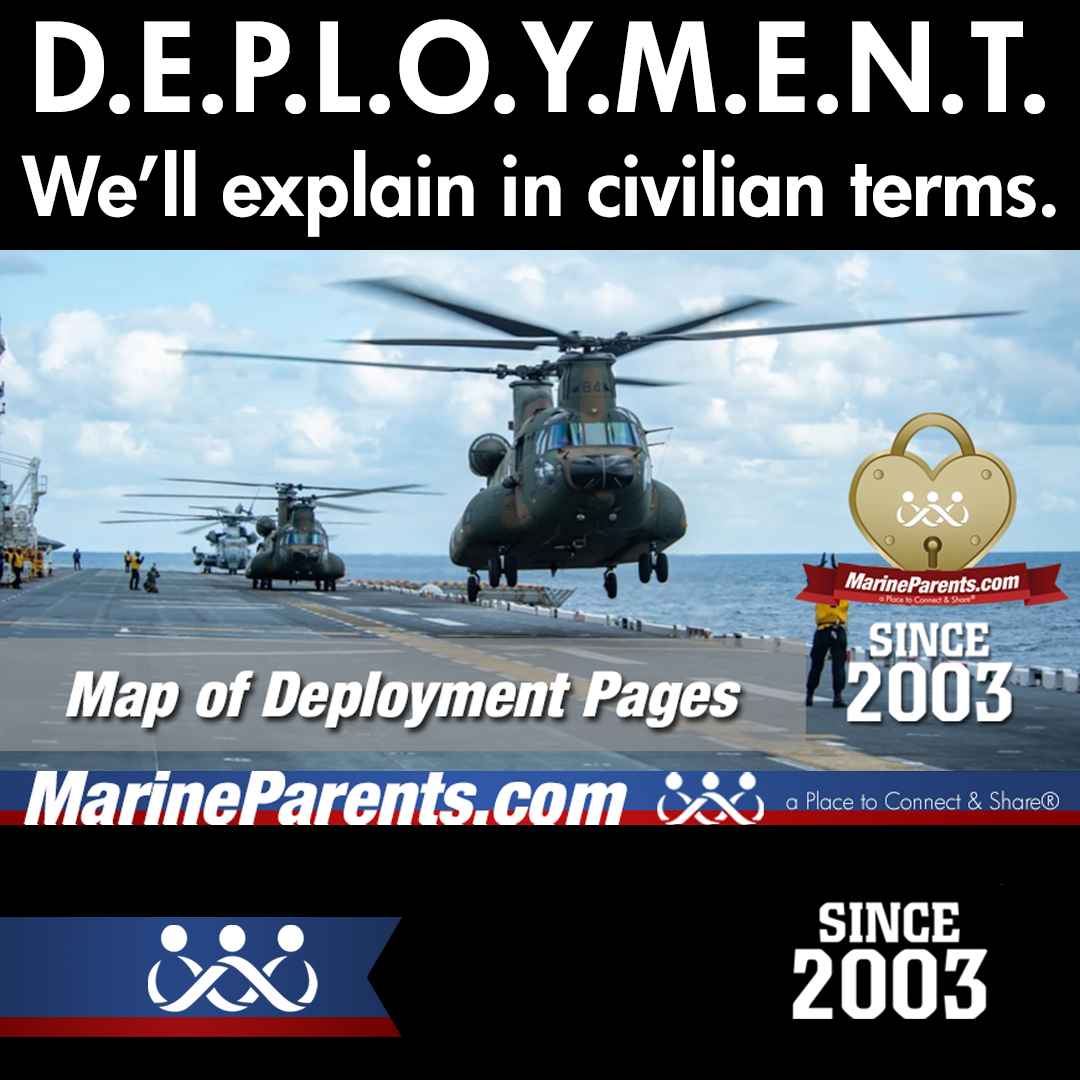 About Deployment, OPSEC, Emergencies, and Support
Got a deployment looming? In the middle of deployment? It happens and Marines love it, but their family members, not so much. Remember, information is power. Here's what you need to know to lessen the bumps in the road.
I had two sons and a daughter-in-law deployed at the same time: two soldiers and one Marine. This website was my go-to every single morning. It was my saving grace. I never did find an Army site like this one, but you helped me through that, as well. Thank you.
—Jackie, Marine Mom in Missouri, 2006
Posted on 12/9/2022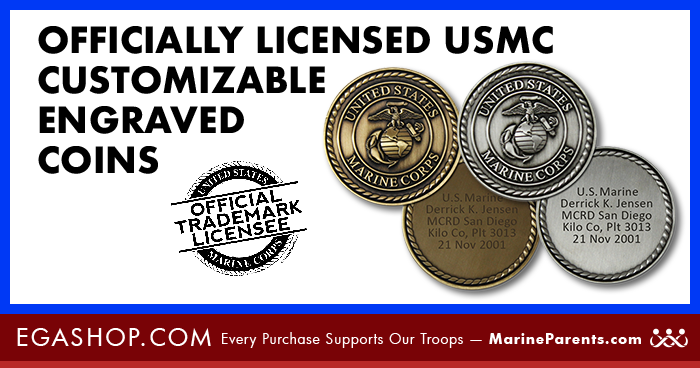 ENGRAVED COINS FOR YOUR MARINE!
Commemorate the achievement of a lifetime with these customizable engraved coins!