Embracing all Stages of Marine Parents
The following was written by the founder and Executive Director of MarineParents.com, Inc., Tracy Della Vecchia, in August, 2016:
---
As I reflect on the 20 years of service to Marines and their family members there is one thing I know: everyone is in a different stage of being a Marine family member. Prior to 9/11, I had no idea that the course of my existence would change so drastically. But it did. My son was at Marine Corps boot camp in San Diego and our country was going to war.
In 2003 I started MarineParents.com as a way to stay in touch with family members whose Marines were headed into combat with my Marine son. Each of our outreach programs mirrored my own son's journey through his Marine Corps career. As important as that was, it was even more important that I put my feet in the shoes of our Purple Heart families, our Gold Star families, our Combat Recovery and Post Traumatic Stress families, and our families reintegrating into civilian life. At the same time, it was critical that we provided support to the parents whose sons and daughters were new to the Marine Corps in boot camp, SOI and MOS schooling.
When you compare the journey of each of our Marine Parents, family members, and Marines, we each have our own stories to tell and we're each in the journey at a different level of understanding and the emotions that go along with it. It's important to embrace the career stage that each of us is experiencing, as that is the definition of the Marine Corps family.
While we can never put our feet in our Marine's boots, we can see what it's like to put our feet in another Marine Parent's shoes. We need each other's support and understanding in the myriad of travels on this Marine Corps journey.
God Bless and Semper Fi,
Tracy Della Vecchia
Founder and Executive Director
Click here to view this page in Spanish.
---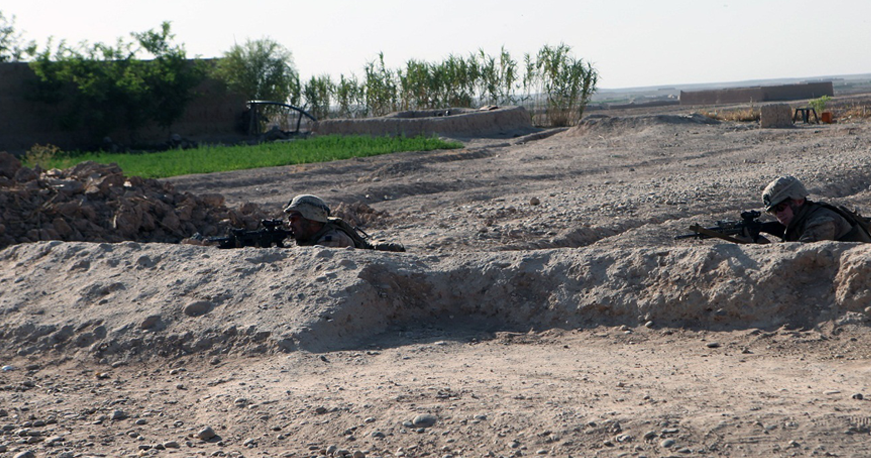 Parents of Combat Marines
This is an article written by Susan Kristol, a Marine Parent whose son went to war post 9/11. Susan shares her memories of that time and the emotions she experienced. Her reflection provides an opportunity for each of us to better understand the emotions of combat for a parent.
My Son was Deployed to a War Zone—Reflections.
(*Image info: Marine Corps photo by Corporal Cody Haas, Helmand Province, Afghanistan, September 19, 2014.)
---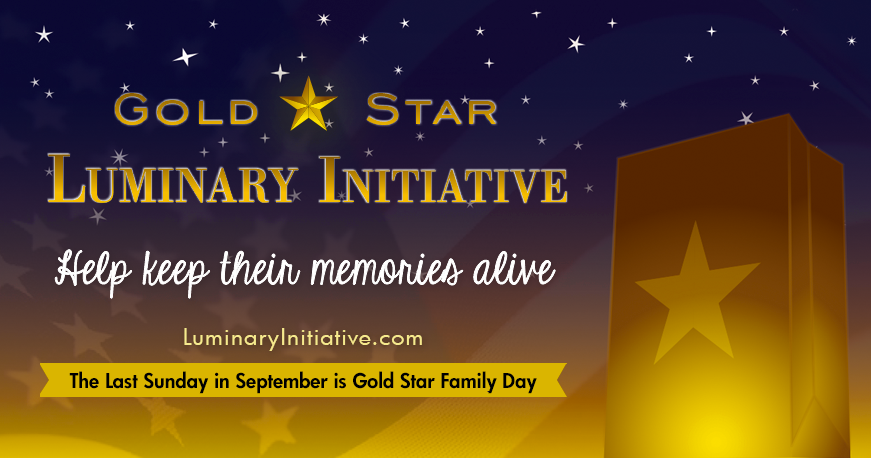 Honoring Gold Star Parents: We Need Your Help
The Gold Star Legacy program of MarineParents.com encourages you to support the foundations of the families whose Marine made the ultimate sacrifice. Part of helping to keep their memories alive, is the Luminary Initiative. Thousand of luminaries have been lit on Gold Star Family Day, the last Sunday in September, for nearly a decade. Please take 2 minutes to take the pledge and light a luminary.
Gold Star Luminary Initiative.
---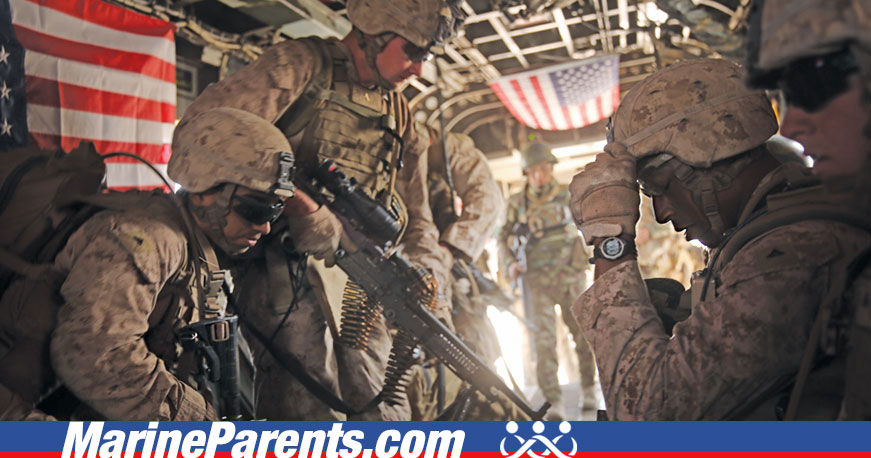 Parents of Recovering Marines
Whether injures are visible or not, many parents of combat Marines must now embrace the often difficult challenges of recovery from war. Our Warrior Support Team offers information and resources. We also have a closed group for Marine Parents. Contact our corporate office for information on the closed group.
Visit Warrior Support Team website.
(*Image info: Marine Corps photo by Corporal Joseph Scanlan, Afghanistan, July 2014.)
---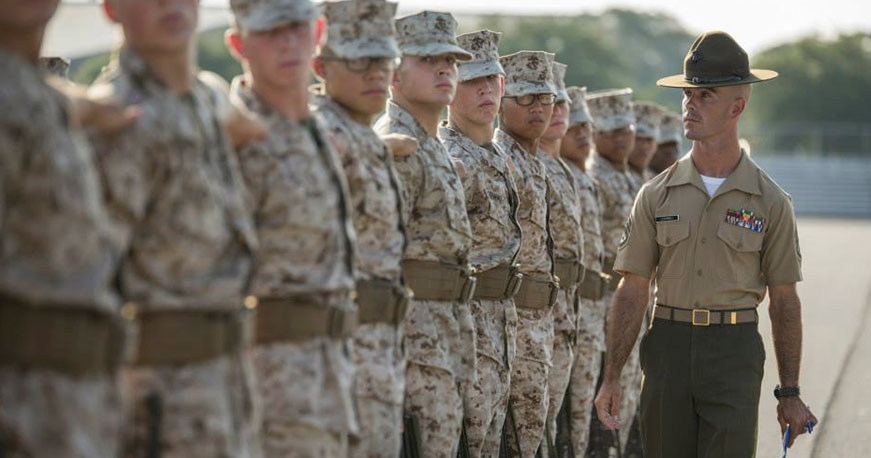 Parents of Recruits and New Marines
We all started the Marine Corps journey in boot camp with a myriad of questions and emotions; somehow we got through those 13 weeks then scrambled to figure out the next phase of the Marine Corps. Our Recruit Parents and What's After Boot websites and social networks provide answers and support.
Recruit Parents and What's After Boot.
(*Image info: Marine Corps photo by Sergeant Jennifer Schubert.)
---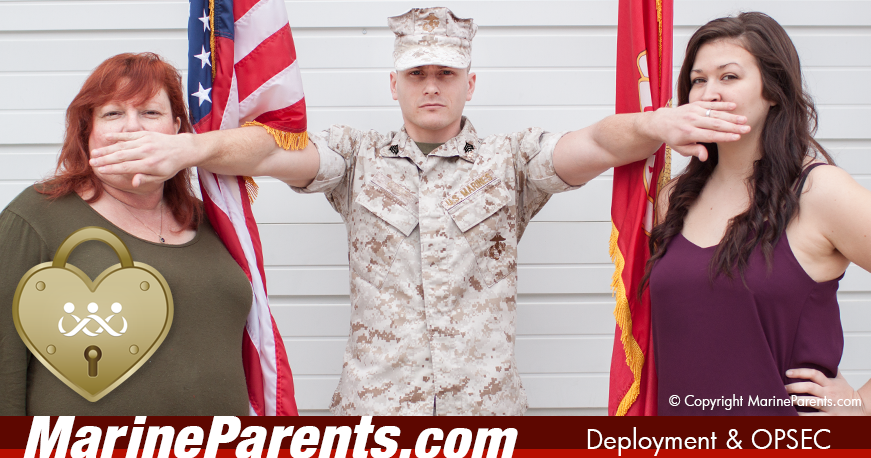 Parents of Marines on Deployment
There are many different types of deployment, CONUS, OCONUS, MEU, Combat, Temporary Duty, etc. The piece they all have in common is OPSEC, or Operations Security. It is critical that all Marine Parents learn and practice OPSEC.
---
Parents of Suicide Marines
I have two very dear friends who have been supporters and participants of MarineParents.com for many years, whose sons took their own lives. We are in the early stages of establishing a support group for these Marine Parent survivors of suicide.
If this is your story, and you are interested in helping to establish this outreach program or in support from the outreach, please contact me directly, Tracy Della Vecchia, at 573-449-2003.
---