Abrazando todas las etapas de Padres de Marines
El siguiente artículo fue escrito por la fundadora y Directora Ejecutiva de MarineParents.com, Inc., Tracy Della Vecchia, en agosto de 2016:
---
Las últimas semanas han traído muchas razones para que yo reflexione sobre los casi 14 años de servicio en el Cuerpo de Infantes de la Marina y sus familias. Antes del 11 de septiembre yo no tenía idea de que mi vida cambiaría drásticamente ese momento. Pero lo hizo.
Mi hijo estaba en el campamento de entrenamiento de Infantes de la Marina en San Diego y nuestro país iba a la guerra.
En 2003 comencé MarineParents.com como una forma de mantenerme en contacto con miembros de familia cuyos Marines se dirigían al combate junto con mi hijo Marine. Cada uno de nuestros programas de divulgación reflejó el viaje de mi propio hijo a través de su carrera en el Cuerpo de Infantes de la Marina. Tan importante como eso fue; fue aún más importante ponerme en lugar de nuestras familias Corazón Color Púrpura (Purple Heart), nuestras familias Gold Star (Estrellas Doradas), nuestras familias de Recuperación de Combate y Estrés Postraumático, y nuestras familias que se reintegrar a la vida civil. Al mismo tiempo, era fundamental que brindemos apoyo a los padres cuyos hijos e hijas eran nuevos en el Cuerpo de Infantes de la Marina en el campamento de entrenamiento, Escuela de Infantería con sus siglas en inglés SOI y la Escuela Militar Ocupacional con sus siglas en inglés MOS.
Cuando comparas el viaje de cada uno de nuestros padres Marines, miembros de la familia de Infantes de la Marina, cada uno tenemos nuestras propias historias que contar y cada uno de nosotros está en el viaje a un nivel diferente de comprensión y las emociones que nos acompañan. Es importante abrazar cada etapa de la carrera militar de que cada uno de nosotros estamos experimentando, ya que esa es la definición de la familia del Cuerpo de Infantiles de la Marina.
Podemos ver, cómo es poner los pies en los zapatos de otro Padre de un Marine, más nunca podemos poner los pies en las botas de nuestros Marines. Necesitamos el apoyo y la comprensión mutuos en la gran cantidad de viajes que nos conducirá este viaje del Cuerpo de Infantiles de la Marina.
Dios los bendiga y Semper Fi,
Tracy Della Vecchia
Fundadora y Directora Ejecutivo
Traducido por Aracelly Gonzalez
---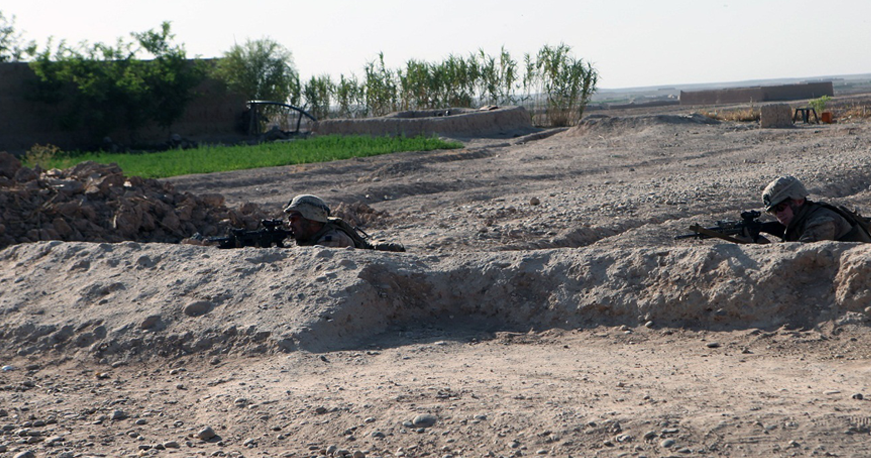 Parents of Combat Marines
This is an article written by Susan Kristol, a Marine Parent whose son went to war post 9/11. Susan shares her memories of that time and the emotions she experienced. Her reflection provides an opportunity for each of us to better understand the emotions of combat for a parent.
My Son was Deployed to a War Zone—Reflections.
(*Image info: Marine Corps photo by Corporal Cody Haas, Helmand Province, Afghanistan, September 19, 2014.)
---
Honoring Gold Star Parents: We Need Your Help
The Gold Star Legacy program of MarineParents.com encourages you to support the foundations of the families whose Marine made the ultimate sacrifice. Part of helping to keep their memories alive, is the Luminary Initiative. Thousand of luminaries have been lit on Gold Star Family Day, the last Sunday in September, for nearly a decade. Please take 2 minutes to take the pledge and light a luminary.
Gold Star Luminary Initiative.
---
Parents of Recovering Marines
Whether injures are visible or not, many parents of combat Marines must now embrace the often difficult challenges of recovery from war. Our Warrior Support Team offers information and resources. We also have a closed group for Marine Parents. Contact our corporate office for information on the closed group.
Visit Warrior Support Team website.
(*Image info: Marine Corps photo by Corporal Joseph Scanlan, Afghanistan, July 2014.)
---
Parents of Recruits and New Marines
We all started the Marine Corps journey in boot camp with a myriad of questions and emotions; somehow we got through those 13 weeks then scrambled to figure out the next phase of the Marine Corps. Our Recruit Parents and What's After Boot websites and social networks provide answers and support.
Recruit Parents and What's After Boot.
(*Image info: Marine Corps photo by Sergeant Jennifer Schubert.)
---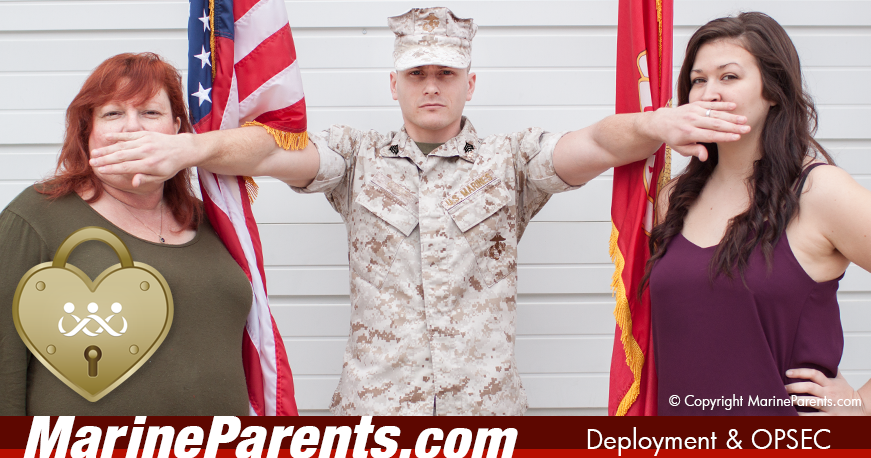 Parents of Marines on Deployment
There are many different types of deployment, CONUS, OCONUS, MEU, Combat, Temporary Duty, etc. The piece they all have in common is OPSEC, or Operations Security. It is critical that all Marine Parents learn and practice OPSEC.
---
Parents of Suicide Marines
I have two very dear friends who have been supporters and participants of MarineParents.com for many years, whose sons took their own lives. We are in the early stages of establishing a support group for these Marine Parent survivors of suicide.
If this is your story, and you are interested in helping to establish this outreach program or in support from the outreach, please contact me directly, Tracy Della Vecchia, at 573-449-2003.
---