Tweet
Marine Corps Pay and Allowances
Information regarding your Marine's pay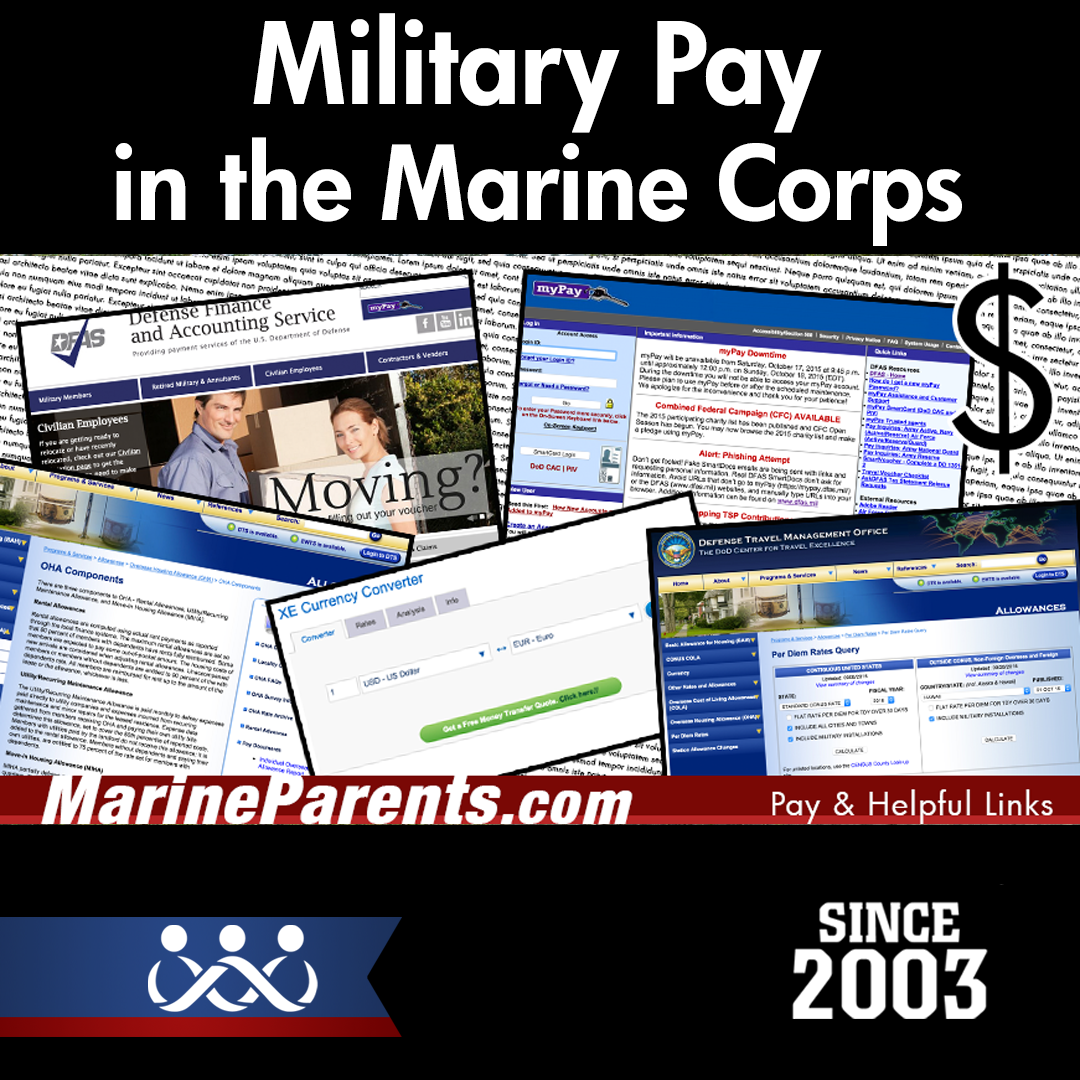 Posted on 11/4/2022
There are many components to Military Pay. There is basic pay, special pay, incentives, allowances, and sometimes retirement pay, for those that serve long enough. This page on our website explains the differences in the pay your Marine may receive during their career in the Marine Corps. We include several links for those who may want to dig deeper into the topic.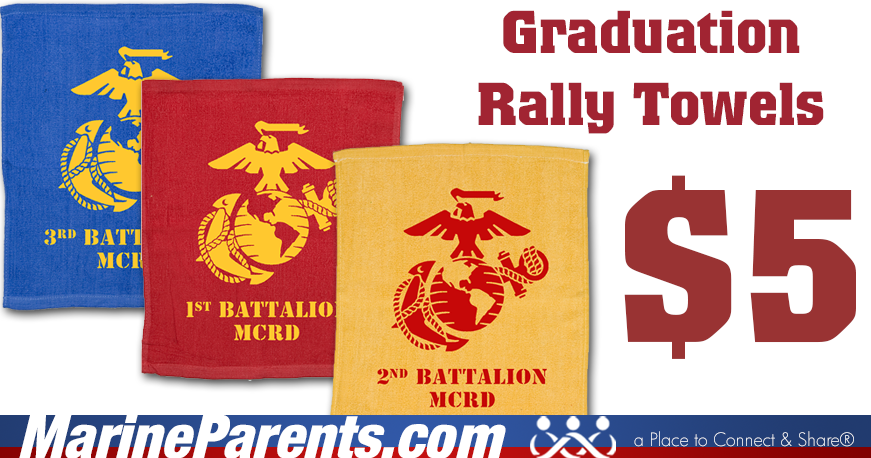 Graduation Rally Towels $5
Get one for every member of the family! Let your battalion colors fly high during the moto run on family day Thursday! On sale for a limited time.