PDS MCRD SD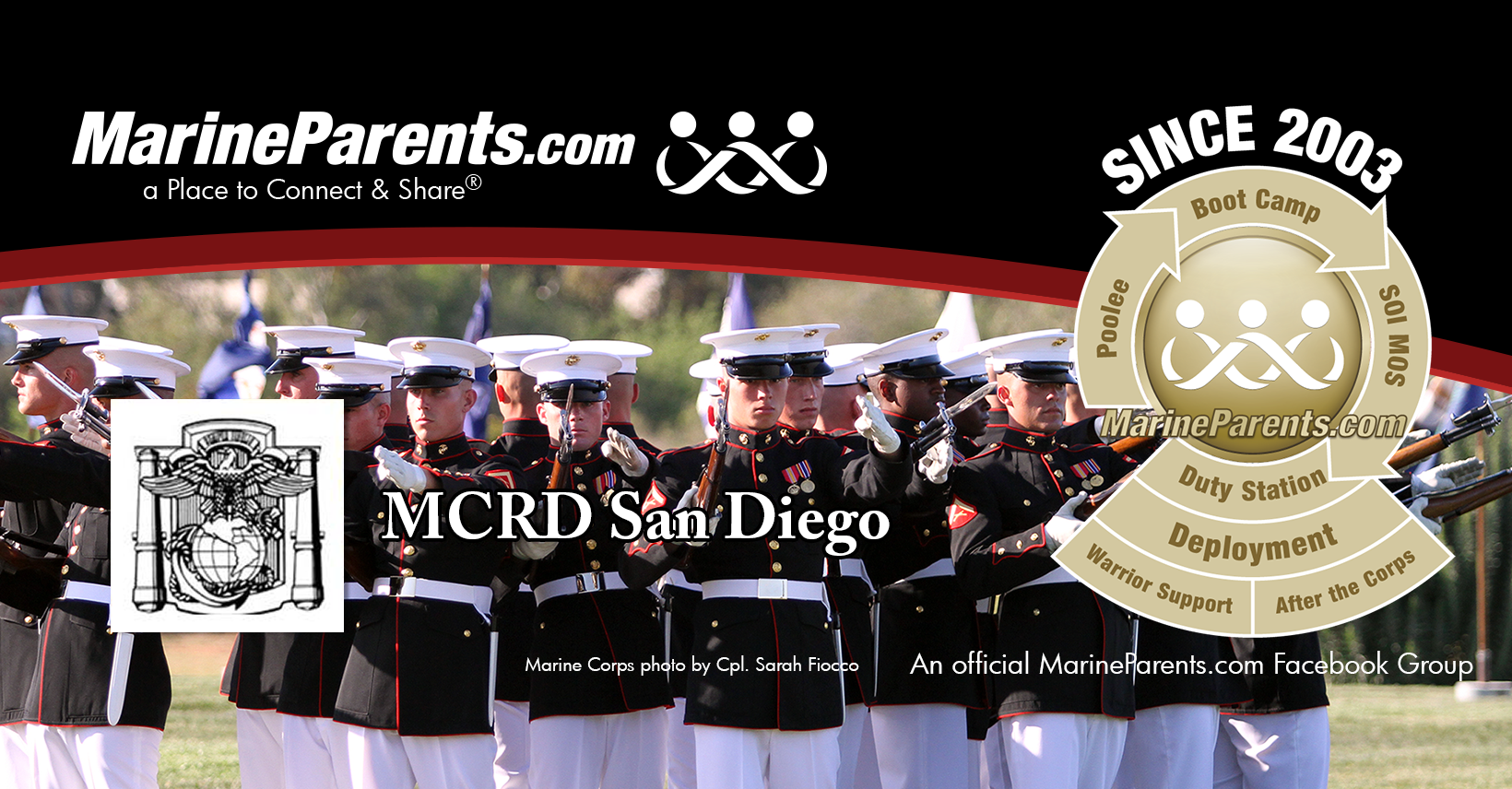 ---
Welcome to the Official MarineParents.com page for PDS MCRD SD.
Unit Information Page™
MarineParents.com has Unit Information Pages (UIP) that contain unit history and location, USMC contact information, and web sites for each unit. The following links are UIP's for units aboard this Permanent Duty Station (PDS):
Marine Corps Recruit Depot: San Diego
Mission:
Welcome to the Marine Corps Recruit Depot San Diego. The Depot's primary function is to take quality young men from the western two-thirds of the United States and transform them through the foundations of rigorous basic training, our shared legacy, and a commitment to our Core Values, preparing them to win our Nations battles in service to the country. The depot is also home to: Drill Instructor School which teaches sergeants, staff sergeants and gunnery sergeants what it takes to make Marines; and Recruiters School which teaches noncommissioned officers and staff NCO's how to find America's best and brightest and bring them into our ranks.
Information taken from https://www.mcrdsd.marines.mil/About/The-Mission-We-Make-Marines/ on 6/25/2018.
A Place to Connect & Share®
We have an Official MarineParents.com Facebook Group for PDS MCRD SD. Click here to join now. Our Official Marine Parents Facebook Groups are run by volunteers who have gone through our training program. To help assure our groups are educational and on-topic, the volunteer Group Leader and volunteer Group Guides are the ones who will post topics in the group. The topics will be either educational or posts for members to have a Place to Connect & Share®. You are welcome to ask your questions or post your comments to any thread posted by the Group Leader and Group Guides.