PDS MCB Camp Pendleton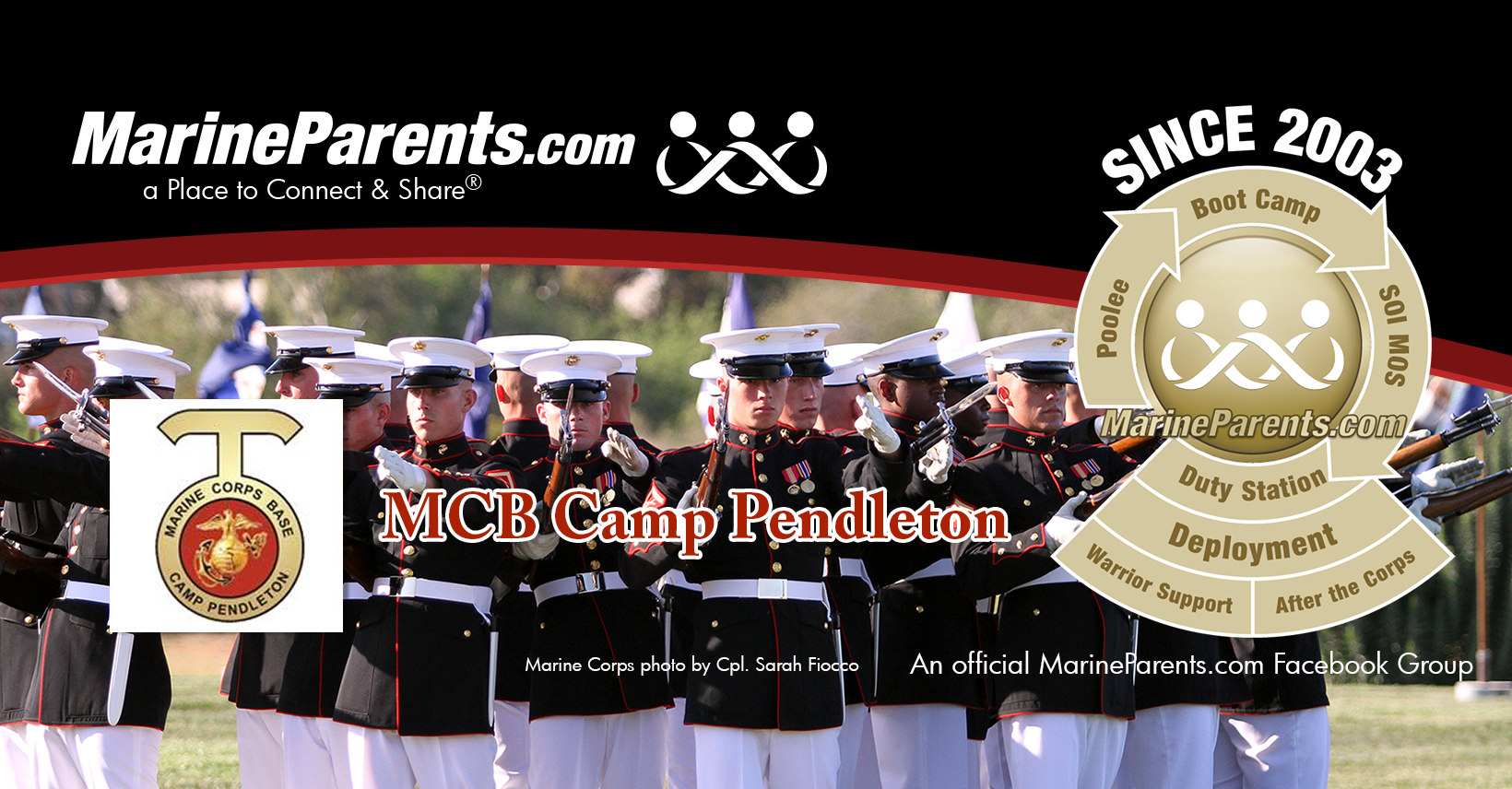 ---
Welcome to the Official MarineParents.com page for PDS MCB Camp Pendleton. If your Marine is stationed at Camp Pendleton, CA then you are in the right place.
Unit Information Page™
MarineParents.com has Unit Information Pages (UIP) that contain unit history and location, USMC contact information, and web sites for each unit. The following links are UIP's for units aboard this Permanent Duty Station (PDS):
PDS MCB Camp Pendleton: About
Marine Corps Base Camp Pendleton, the Corps' largest West Coast expeditionary training facility, encompasses more than 125,000 acres of Southern California terrain.
Located approximately 38 miles from downtown San Diego in North County and 82 miles south of Los Angeles, Camp Pendleton has been the largest employer in North San Diego County for more than 60 years.
Camp Pendleton is one of the Department of Defense's busiest installations and offers a broad spectrum of training facilities for many active and reserve Marine, Army and Navy units, as well as national, state and local agencies.
The Base is home to the I Marine Expeditionary Force, 1st Marine Division, 1st Marine Logistics Group and many tenant units, including Marine Corps Installations-West, 1st Marine Raider Battalion, Wounded Warrior Battalion-West, Marine Corps Air Station Camp Pendleton, Marine Aircraft Group 39, Marine Corps Tactical Systems Support Activity, Marine Corps Recruit Depot San Diego's Weapons & Field Training Battalion, Marine Corps and Army Reserve Forces, the Navy's Assault Craft Unit 5, a Naval Hospital and 1st Dental Battalion.
The coastal and mountain terrain support a variety of military training. Fleet Marine Force units use Camp Pendleton's ranges and training areas to maintain combat readiness.
The Base also provides specialized schools and training as directed by the Commandant of the Marine Corps. Several schools are located on Camp Pendleton including Assault Amphibian Schools Battalion, School of Infantry-West, Field Medical Training Battalion - West and Marine Corps University. Following recruit graduation, enlisted Marines receive basic infantry training at the School of Infantry-West before assignment to other units throughout the Corps.
More than 38,000 military family members occupy base housing complexes. However, with a daytime population of 70,000 military and civilian personnel, the Marines, Sailors and their families rely on the surrounding communities for retail goods and services not available on Base.
The neighboring cities of Carlsbad, Escondido, Fallbrook, Oceanside, San Clemente, San Marcos, Temecula and Vista provide employment, housing and services needed by the Camp Pendleton population.
Camp Pendleton contains the largest undeveloped portion of coastline in Southern California. The ecosystem includes beaches, bluffs, mesas, canyons, mountains and Southern California's only free-flowing river. There are more than 1,000 species of plants, fish and animals, some of which are either threatened or endangered. Wildlife and habitat protection is a top concern of all who live, work and train at Camp Pendleton.
Information taken from https://www.pendleton.marines.mil/About/Introduction/ on 6/1/2018.
A Place to Connect & Share®
We have an Official MarineParents.com Facebook Group for PDS MCB Camp Pendleton. Click here to join now. Our Official Marine Parents Facebook Groups are run by volunteers who have gone through our training program. To help assure our groups are educational and on-topic, the volunteer Group Leader and volunteer Group Guides are the ones who will post topics in the group. The topics will be either educational or posts for members to have a Place to Connect & Share®. You are welcome to ask your questions or post your comments to any thread posted by the Group Leader and Group Guides.
Travel to Camp Pendleton
Gate Information
There are several gates to choose from to gain access to Camp Pendleton. There is the Main Gate, San Luis Rey, Del Mar, Las Pulgas, Cristianitos, San Onofre, Fallbrook (Naval Weapons Station), and the DeLuz Housing Gate. Each of these gates are 24/7 except for Del Mar and Cristianitos. The Del Mar Gate is open Monday-Friday from 6:00 a.m. to 8:00 p.m. The Cristianitos Gate is open Monday-Friday from 5:00 a.m. to midnight. The Fallbrook gate is open 24/7 but is prohibited to unauthorized personnel.
Driving Directions
The following driving directions are from the San Diego and Los Angeles airports to the Main Gate at Camp Pendleton.
From San Diego International Airport
Get on I-5 N from N Harbor Drive. You'll stay on I-5 N for about 30 minutes and then take Exit 54B. Follow the road straight through the stop light and you'll see the gate straight ahead.
From Los Angeles International Airport (LAX)
The fastest route from LAX is five minutes faster than the route we will provide, but includes toll roads. We will provide the second fastest route for that reason. First, get on I-105 E and take Exit 2 for I-405 S toward Long Beach. Keep right at the fork to merge onto CA-22 E/Garden Grove Freeway. Take exit 14A-14B-14C-14D for I-5/Bristol St toward CA-57 and keep left to continue toward I-5 S. Use the middle lane to continue on Exits 14C-14D and follow signs for I-5/CA-22 E/Orange/CA-57 and keep right at the fork to continue on Exit 14C, follow signs for I-5 S and merge onto I-5 S. Stay on I-5 S for about 40 minutes and take Exit 54C Oceanside Harbor Dr/Camp Pendleton. Take Harbor Drive and then continue on to Vandergrift Blvd which will take you to the gate.
Local Activities
This is Southern California, so the activities in the area are endless. There are several beaches to enjoy, including a couple on base. There is Sea World, the San Diego Zoo, Knottsberry Farm, Legoland, and Disneyland. You can go out on the water with the Hornblower Cruise, which is a dining cruise and ferry service. Every Thursday Oceanside has the Sunset Market in the evenings. This market has many vendors that sell food, crafts, etc. There is usually live music, as well.
Local Climate and Weather
This area experiences a semi-arid climate with only about 23 days a year of 0.1 inches of rain or more. The hottest months are June to September with the average high in August being around 72 degrees Fahrenheit. November to February are the coldest months with the average temperature in December being 55 degrees. Earthquakes are not as frequent in this area when compared to California as a whole, however, they are more common than in the rest of the country.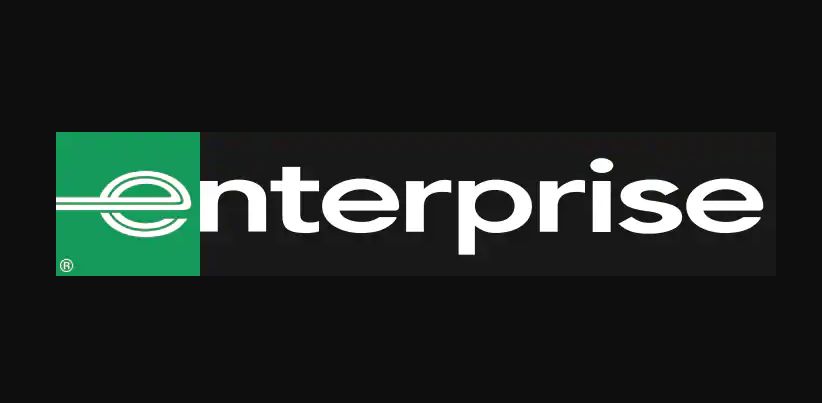 Enterprise Rent-A-Car
The Enterprise Los Angeles Airport Branch is located just outside the airport facility on Bellanca Way and can easily be reached via the car rental shuttle. The airport is approximately a 20-minute drive from the Los Angeles city center and is a great starting off point for a variety of destinations around Los Angeles and Southern California.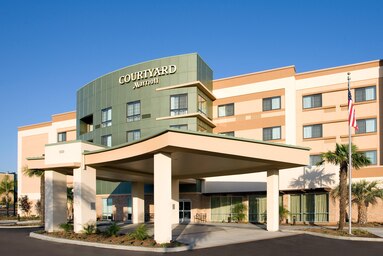 Courtyard by Marriott San Diego Oceanside
Located between white sand beaches and Marine Corps Base Camp Pendleton, this hotel blends the best of business and pleasure. Spend the day exploring various destinations in the area. At the end of the day, you can unwind in your room and enjoy a good night's sleep inspired by our comfortable bedding.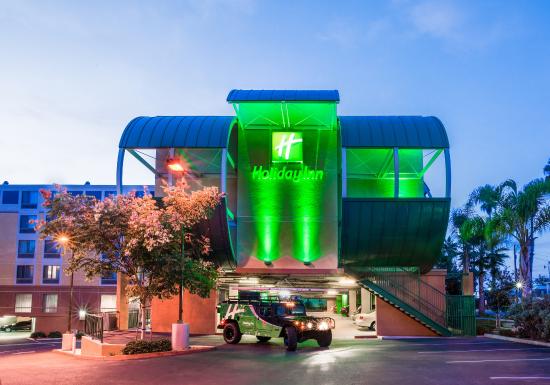 Holiday Inn Oceanside Marina Camp Pendleton Area
Welcome to the contemporary Holiday Inn® Oceanside Marina / MCB Camp Pendleton Area. Oceanside is a classic California beach community with its warm sandy beaches, historic wooden pier and Cape Cod-style harbor village complete with unlimited water sports and recreation.