Deployment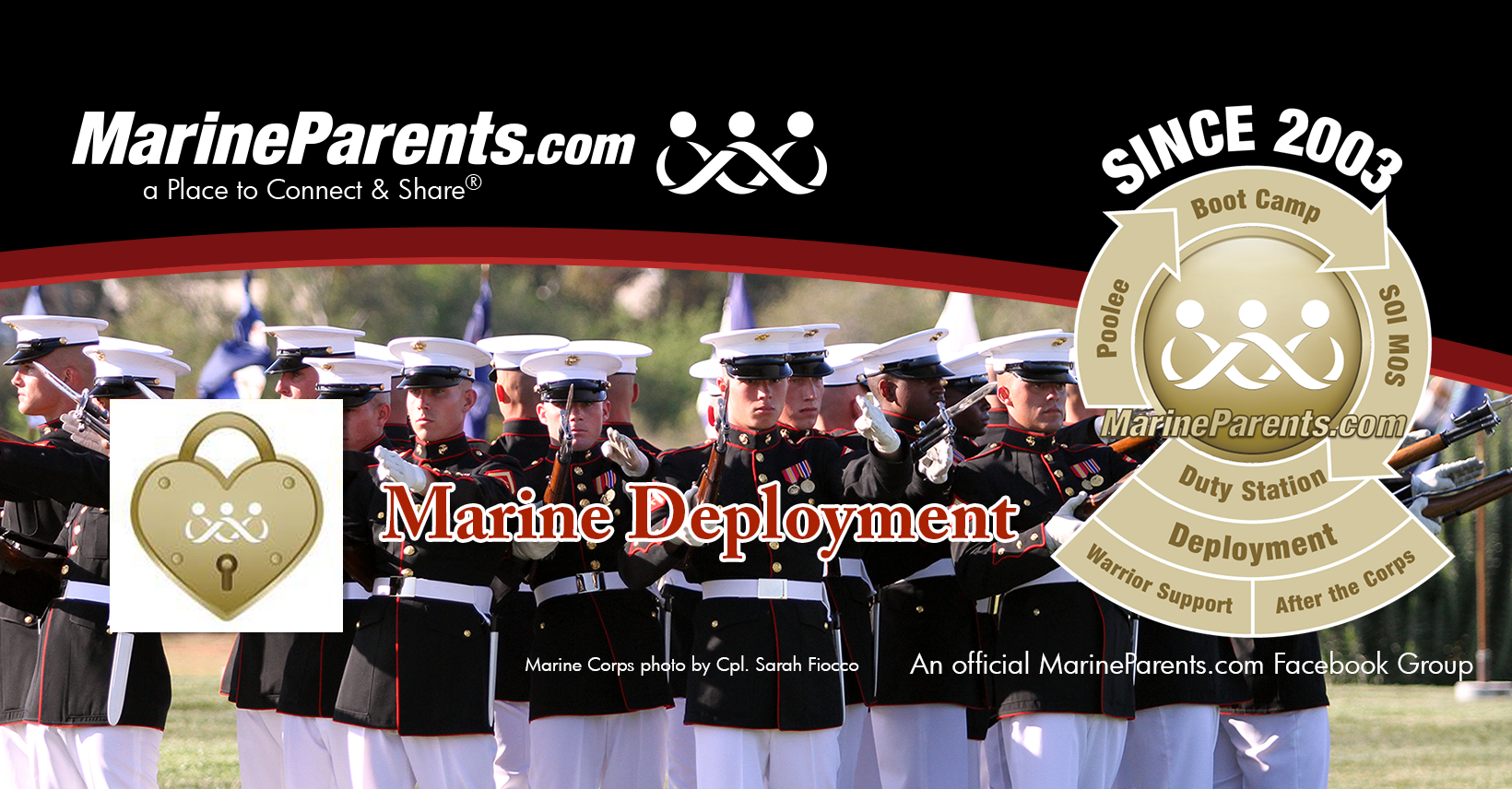 ---
Welcome to the Official MarineParents.com page for Deployment.
The goal of the Marine Parents Deployment Center is to provide you with the information and tools needed to better understand what will happen before, during, and after your Marine's deployment. In preparation for deployment, we strongly recomend that you read through the entire Deployment section of our web site. There is a lot to learn, but by reading and learning, you'll be empowered with knowledge and, thereby, be better prepared to support your Marine during the deployment, and just as important, be better prepared take care of yourself.
Learn More About Deployment
Click here to visit the MarineParents.com Deployment Center.
A Place to Connect & Share®
We have an Official MarineParents.com Facebook Group for Deployment. Click here to join now. Our Official Marine Parents Facebook Groups are run by volunteers who have gone through our training program. To help assure our groups are educational and on-topic, the volunteer Group Leader and volunteer Group Guides are the ones who will post topics in the group. The topics will be either educational or posts for members to have a Place to Connect & Share®. You are welcome to ask your questions or post your comments to any thread posted by the Group Leader and Group Guides.