Writing and Receiving Letters During Deployments
---
Nothing is better than a letter from home, especially handwritten, so your Marine can read and re-read it at any time. Some facts about sending letters to deployed Marines:
The time it takes for a letter to get to your Marine can vary greatly
Sending a letter to a deployed Marine costs the same as first class domestic mail stamp
You can include photos from home if you would like
Deployed Marines can send letters (in a letter size envelope) to the United States without postage; they write "Free Mail" at the top where you would normally put a stamp
Deployed Marines DO need to affix postage to anything they send to the U.S. that is NOT in a letter size envelope
Deployed Marines that send mail to addresses other than the U.S. will need to affix postage
You do NOT need to put your Marine's social security number on the envelope as part of the mailing address
You DO NEED to put a return address on the envelope; your Marine may remove the return address after receipt however, this is for security purposes.
You can get your Marine's mailing address from the unit's Deployment Readiness Coordinator (DRC) or you can wait until your Marine contacts you to give you the mailing address. Be patient, sometimes it can take a week or two before your Marine will have time to contact you.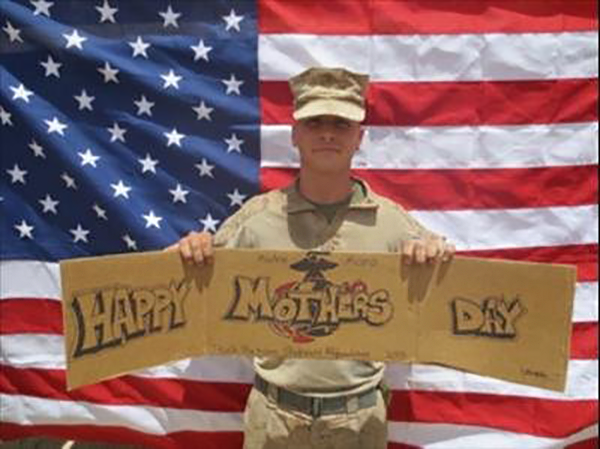 Photo used with permission from David Ogden.