Suspending Services for Marines During Deployments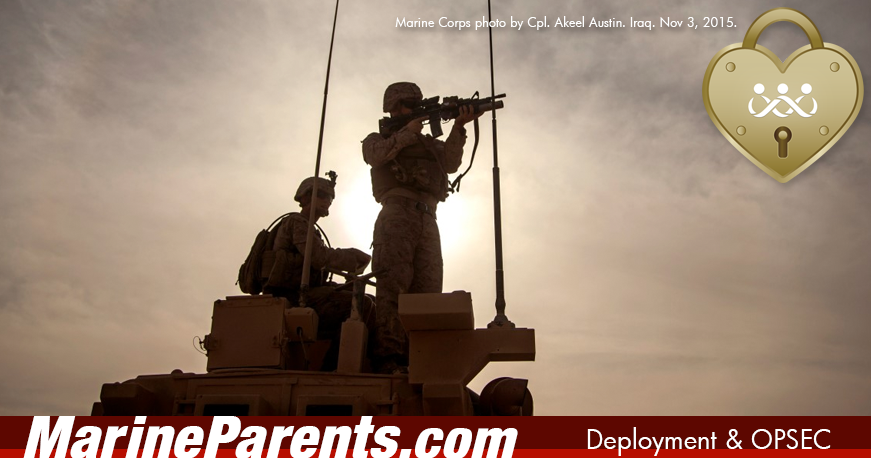 ---
In many instances, companies will ask for a copy of the military orders before allowing a military suspension on accounts and services. You can click here for information on obtaining a copy of your Marine's orders.
There are many services your Marine may have used while stateside that may be eligible for a "Military Suspension". It would be best for your Marine to suspend these services prior to deployment. However, that may not be possible if the deployment was unexpected or happened so quickly that your Marine did not have time to suspend these services.
Some examples of services that may be eligible for Military Suspension include:
Cell Phone Service: All cell phone companies should offer a military suspension for cell phone service regardless of the contract. Keep in mind, the contract will still be in place, and the Marine will have to re-open the account when he/she returns stateside. Check with the cell phone provider for the most cost-effective solution for your Marine. Click here for more information on cell phone service.
Vehicle Insurance: If your Marine's vehicle is permanently stored during deployment, and all base locations offer free permanent storage of one personal vehicle, you may be able to reduce the insurance on the vehicle. Consider carrying comprehensive coverage only, which could add up to hundreds of dollars in savings. If your Marine has a lien against the vehicle (making monthly payments), you'll need to check with the lien holder or financial institution prior to reducing insurance coverage.
Lease for Primary Residence/Utilities: If your Marine lived in a home or apartment with a lease contract, he/she should notify the landlord as soon as possible about the deployment. If your Marine signed the lease, unless you have a Power of Attorney, you may not be successful in cancelling the lease. At the same time the landlord is notified, utility services should be suspended as well.
Phone Service: If your Marine is concerned about keeping the same telephone number when he/she returns, check with the telephone company about a "vacation rate" rather than disconnecting the service.
Car loans, home loans, credit card bills (new or existing), or any other personal loan or consumer credit contract are generally NOT eligible for Military Suspension during combat deployments. Contrary to popular belief, the Soldiers & Sailors act does NOT suspend payments, but rather it may help reduce the interest rate during the deployment. Click here for more information on the Soldiers and Sailors Act.