Japan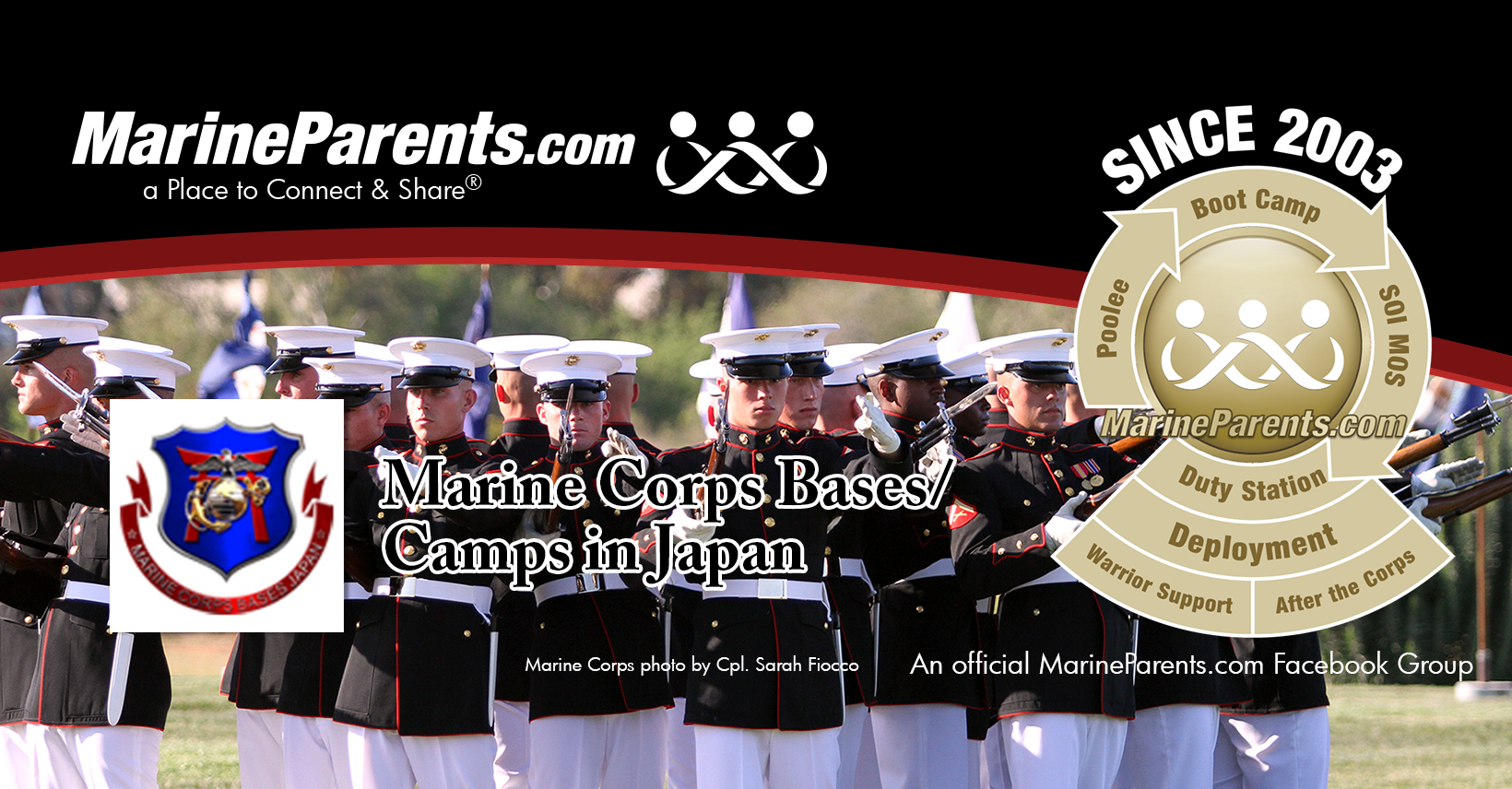 ---
Welcome to the Official MarineParents.com page for Japan.
Unit Information Page™
MarineParents.com has Unit Information Pages (UIP) that contain unit history and location, USMC contact information, and web sites for each unit. The following links are UIP's for units aboard this Permanent Duty Station (PDS):
Mission: Marine Corps Installations Pacific
MCB Butler, MCB Hawaii, MCAS Futenma, MCAS Iwakuni, Camp Fuji, and Camp Mujuk
Marine Corps Installations Pacific strengthens and enables force projection in the Indo-Asia-Pacific with our allies and partners to protect and defend the territory of the United States, its people, and its interests. Our camps and installations, arrayed across the region with purposeful designs, clearly set theater-strategic conditions for partnered presence, logistics throughput, command and control, and military readiness. Our utility, resiliency and strategic design represent the requisite and foundational support to the power of U.S. Marine Corps Forces, Pacific.
Information taken from https://www.mcipac.marines.mil/ on 6/1/2018.
A Place to Connect & Share®
We have an Official MarineParents.com Facebook Group for Japan. Click here to join now. Our Official Marine Parents Facebook Groups are run by volunteers who have gone through our training program. To help assure our groups are educational and on-topic, the volunteer Group Leader and volunteer Group Guides are the ones who will post topics in the group. The topics will be either educational or posts for members to have a Place to Connect & Share®. You are welcome to ask your questions or post your comments to any thread posted by the Group Leader and Group Guides.